This month, food writer Eva Fisher discovers some of Cultivate's exciting pop-up events leading up to the festival weekend, learns about some of the edible wild mushrooms that are ready to harvest, finds out exactly what to wear to a Drag Queen High Tea, and checks out what's sprouting at this year's Peterborough Vegfest.
---
September is Cultivate month in Northumberland
Cultivate Festival, taking place this month, is expanding its offerings beyond its original weekend format. Organizer Jeff Bray has partnered with a variety of local food businesses to create a series of pre-festival pop-up events celebrating the food and drink of Northumberland.
Love local food? Twelve restaurants throughout Northumberland and Clarington have you covered. Restaurants participating in the appropriately named "Love Local Food?" campaign will offer a variety of fixed-price menus focused on local food now until September 20th.
Head to The Bakery (Warkworth) for a Buttermilk Scone with Fresh Berries, Glazed with Honey, and Alternative Grounds Coffee, or dine at Woodlawn Inn (Cobourg) for a four course meal featuring Individual Bison Tenderloin Wellington, Mushroom Duxelle, Port and Mushroom Gravy, Fresh Ontario Vegetables, and a dessert of Maple Crème Brûlée with Ontario wine pairing. Full details about the participating restaurants are available on Cultivate's website at cultivatefestival.ca.
In addition to the fixed price menus, Cultivate is offering experiential pop-ups throughout the region.
"Wild Edibles of the Ganaraska" (September 16th) is an excursion led by The Land Canadian Adventures. They take participants along the banks of the Ganaraska River to identify edible wild plants. Jeff points out that it's a particularly exciting time of year to walk along the Ganaraska because of the salmon run. The wild plant tour will culminate with a shore lunch featuring fish and wild edibles.
Caleb Musgrave from Canadian Bushcraft and The Land Canadian Adventures will host "Food of the Land with Caleb Musgrave" (September 15th). This progressive dinner will showcase the history of traditional food at Hiawatha First Nation from an Indigenous and settler perspective. Jeff says that this event will showcase how important Hiawatha has been to our food landscape in this region.
As well as these dinners, South Pond Farms will host "Beer and Canapes", an educational pairing event featuring local beverages from Church-key Brewery.
Haute Goat is offering "Milk a Goat, Make Goat Cheese!" (September 15th). Participants will milk a goat and make goat mozzarella on this beautiful Northumberland Hills farm.
All of these events lead up to the festival weekend, September 21st to 23rd, which will involve live music, educational demonstrations, and an incredible variety of food and drink, all taking place in downtown Port Hope (stay tuned for our upcoming feature story on Cultivate).
Jeff would like to see Cultivate continue to grow.
"Part of me dreams of a month-long festival of food and drink in this region, something where people can come and experience what we have to offer at any point in time, and these are baby steps towards that dream."
This dream is fed by an appreciation for all of the incredible food in the Northumberland region.
"We love what this region has to offer, and we think that in a lot of cases it's underappreciated and overlooked, particularly in terms of tourism" Jeff says. "We think that more needs to celebrate our rich history and the current landscape of farm to table food and drink."
Mushroom hike at Gamiing Nature Centre: fun-gis and fun-gals welcome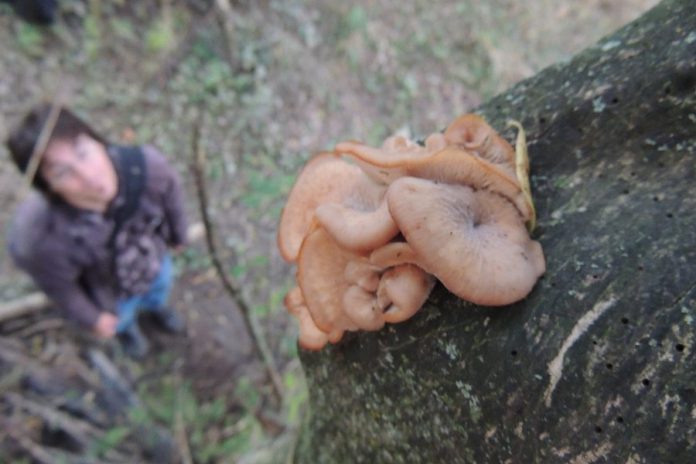 It could be that your next gourmet meal is waiting for you on your front lawn.
On Sunday, October 7th, Luke Eckstein is leading an Introduction to Mushrooms Identification Hike through Gamiing Nature Centre (1884 Pigeon Lake Rd., Lindsay, 705-928-0263). This workshop will allow people to get a feel for the different shapes and structures used to identify mushrooms, as well as some of their edible and medicinal uses, lookalikes and hazards,
Luke has been identifying mushrooms from a young age. His uncle taught him to identify his first mushrooms, but he went on to learn from field guides, going as far as he could without using a microscope. He recommends starting with distinct-looking mushrooms like puffballs, and looking beyond your field guide when it comes to edible mushrooms.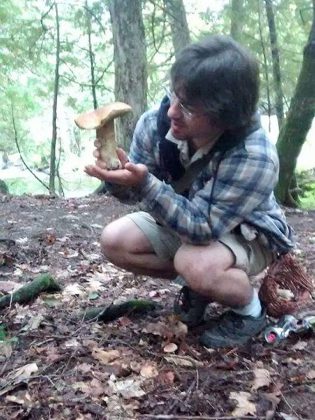 "Sometimes the field guides don't really discuss lookalikes, so it's really important to have a number of resources available. If you can't identify it 100 per cent without ruling out all of the lookalikes, then you shouldn't eat it at all."
The fall is a great time to spot mushrooms, with boletes, puffballs (giant and common), milkcaps, chanterelles, and black trumpets popping up — to name a few.
Luke's favourite mushroom to eat is the jelly fungi, particularly the apricot and wood ear jelly fungi.
"They have an interesting texture. They don't have a lot of flavour, but I really like their texture."
He also enjoys chanterelles and lobster mushrooms.
Luke says that learning about mushrooms has changed the way he looks at the world around him.
"I find that learning about mushrooms gives you an eye for the details, the little things in nature, and it teaches you a lot about how everything is interconnected. There are a lot of relationships that we don't see, behind the scenes in nature. It gives you a real appreciation of how the ecosystem works and all the little things in the soil, underground, under the leaf litter, under pine needles. Things we walk over and don't even realize are going on."
You can purchase tickets to the Introduction to Mushrooms Identification Hike through Eventbrite.
Drag Queen High Tea brewing at Sadleir House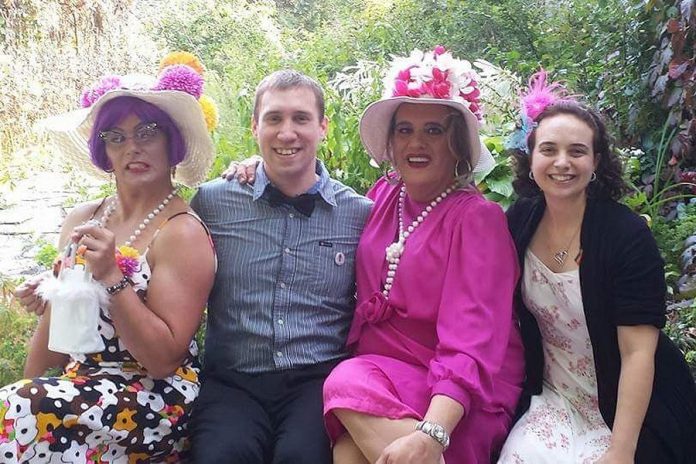 Pinkies out! The second annual Drag Queen High Tea will take place on Sunday, September 16th at Sadleir House (751 George St. N., Peterborough, 705-742-3686).
Laura Colasacco voluntarily organizes the event to support Peterborough Pride.
She describes the dress code as "make your own high tea style." Dressing in drag is certainly welcome, but not required.
"It's a very open space where you can just show up and be who you are."
Ms. Madge Ethat and Glenda Lewis will host the event, which will involve interactive games and skits starring the fabulous pair.
High Tea will be catered by the Silver Bean and will include earl grey cakes, cucumber and cream cheese sandwiches, ham sandwiches, scones, and desserts.
The cost for this family-friendly event is $25 per person, and only 25 tickets are available.
Note: This year's event is already sold out, so you'll have to wait until next year if you'd like to spill some tea with Ms. Madge Ethat and Glenda Lewis.
Peterborough Vegfest is back, and it's growing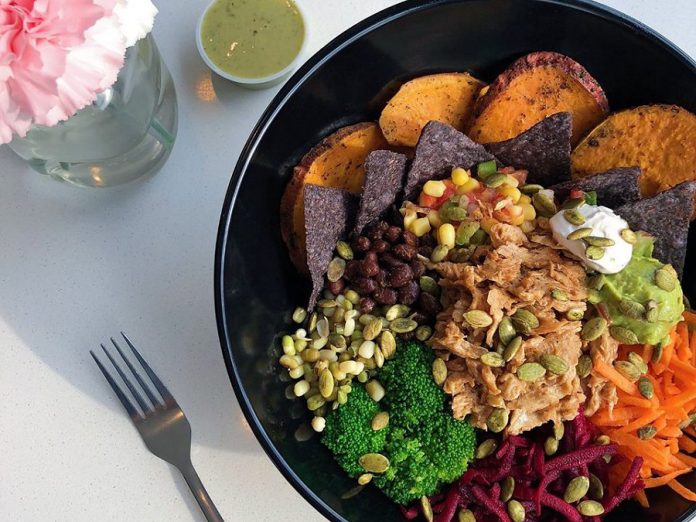 Peterborough Vegfest is returning to Millennium Park in downtown Peterborough on Sunday, September 16th from 11 a.m. to 5 p.m.
Organizer Natalie Stephenson says that this year's Vegfest will be bigger and better than ever. The festival features an incredible variety of plant-based cuisine.
In just one year they have grown from 40 to 70 vendors, 35 of which will be food vendors.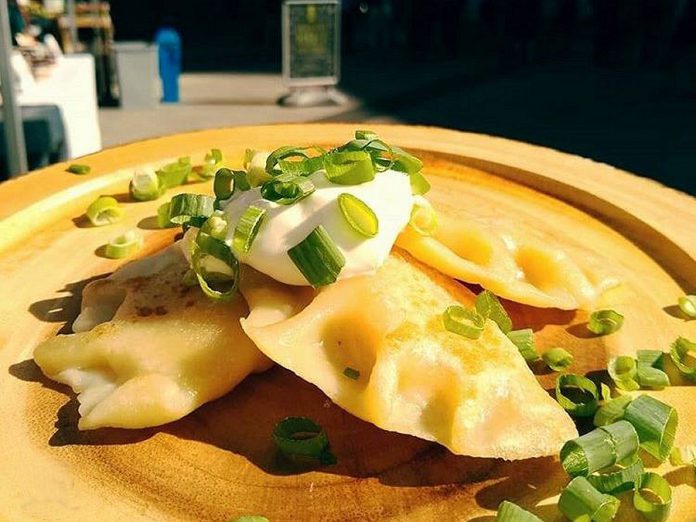 A key component of Vegfest is the Veg Directory, which is released at the festival. This guide lists all of the local restaurants and food stores that offer vegan-friendly options. This year the guide contains 50 businesses, 15 more than last year's guide.
Natalie says that this is a reflection of a growing community of vegan-friendly businesses in the region.
"We're just happy that we've been able to help facilitate the growth of vegan options in Peterborough."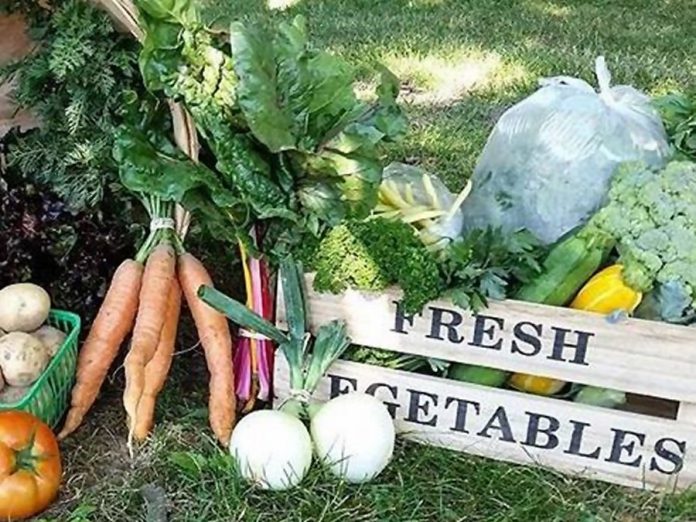 In addition to vendors and the directory, Vegfest offers live music and live demonstrations. This year, cookbook author Sam Turnbull — known for titles including Fuss Free Vegan and her blog It Doesn't Taste Like Chicken — will give a demonstration of some of her favourite recipes.
Fitness trainer Sam Shorkey, known for her website Jacked on the Beanstalk, will give a presentation on plant based fitness.
To keep the festival sustainable, Natalie recommends that guests bring reusable bags and takeout containers, as well as refillable water bottles. The festival is dog friendly and family friendly, and the first 200 guests will receive swag bags.
For more information, visit ptbovegfest.ca.