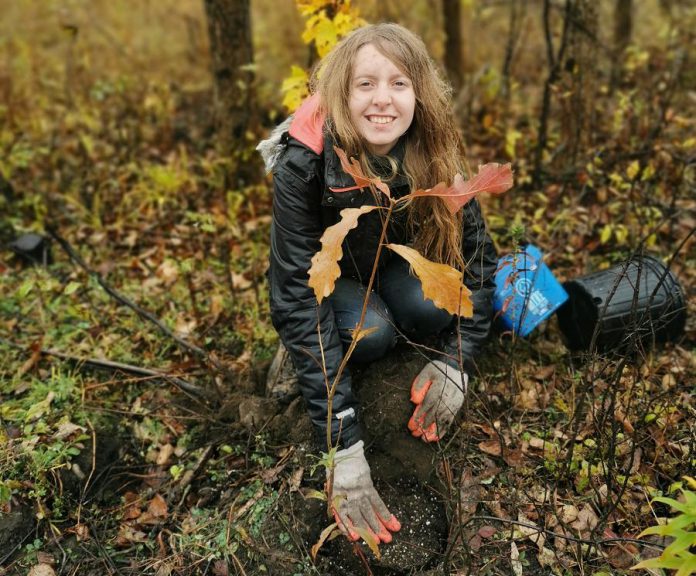 With all the disturbing global news about the environment over the past year, from the burning of the Amazon rainforest to recent bush fires in Australia, it's easy to miss the good work done locally to protect land and mitigate the impacts of climate change.
For instance, volunteers and staff with Kawartha Land Trust (KLT) — the only non-governmental charitable organization committed to protecting land in the Kawarthas — planted 18,730 native trees and shrubs in 2019.
The trees and shrubs were planted both on KLT-protected properties and on private properties included in KLT's Partners in Conservation initiative in the Fleetwood Creek watershed.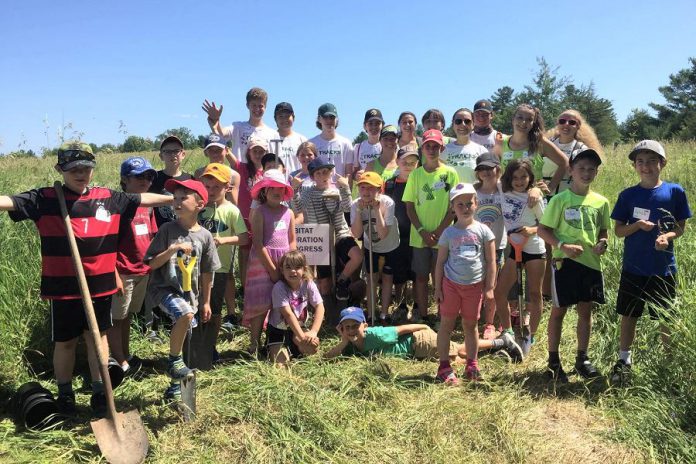 The more than 150 volunteers who helped KLT with these projects came from a wide demographic of people, including retirees, Fleming College students, and youth campers from TRACKS and ME to WE summer camps.
The trees and shrubs were selected for their ability to survive long term in this area and through the changing climate. The species were used for a variety of projects this year that include reforestation, riparian zone, and buffer strip establishment. They will also help to mitigate the impact from invasive European buckthorn and to enhance food sources for wildlife.
"It was a lot of fun doing the buckthorn removal and planting," says Fleming student Paula Torti. "Seeing the transformation was so amazing. I think what really made the experience for me was how motivated everyone was. Even during a downpour, it seemed everyone was still in good spirits. I got so much hand on experience that I don't think I would have ever gotten without attending those restoration days."
Advertisement - story continues below
In addition to the trees and shrubs, KLT volunteers and staff planted 2,326 tall grass prairie plugs on two KLT-protected properties.
This included 2,000 tall grass prairie plugs planted during 2019 at KLT's McKim-Garsonnin property, which has been the site of an ongoing tall grass prairie restoration project for over a decade.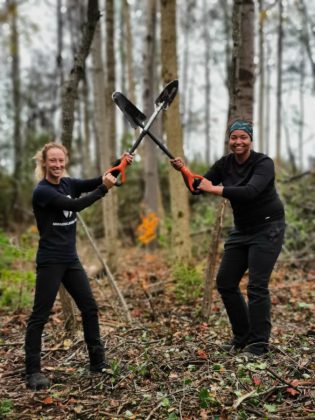 Each fall, volunteers help to collect tall grass prairie seeds from the existing prairie habitat that will be used to propagate plugs to be planted the following summer.
Another 326 tall grass prairie plugs were planted at the John Earle Chase Memorial Park, as part of a tall grass restoration initiative that will replace the existing non-native hay grass species (including smooth brome and Timothy grass species) with native tall grasses and wildflowers that were historically once there.
The tall grass prairie habitat is a globally rare ecosystem, with only one per cent of the habitat remaining in the world. This ecosystem provides food and habitat for a large number of species, including several butterfly and bird species that are at risk, significantly enhances the biodiversity of an area.
KLT is currently protecting 17 properties covering more than 4,101 acres of diverse and significant land, and working to protect two more properties by year's end. Native tree and shrub planting is just one example of the many ways KLT cares for land in the Kawarthas, with a goal of maintaining and enhancing ecosystem health across the landscape.
To learn more about land protection and stewardship, volunteer opportunities, or to make a donation to Kawartha Land Trust, visit kawarthalandtrust.org.