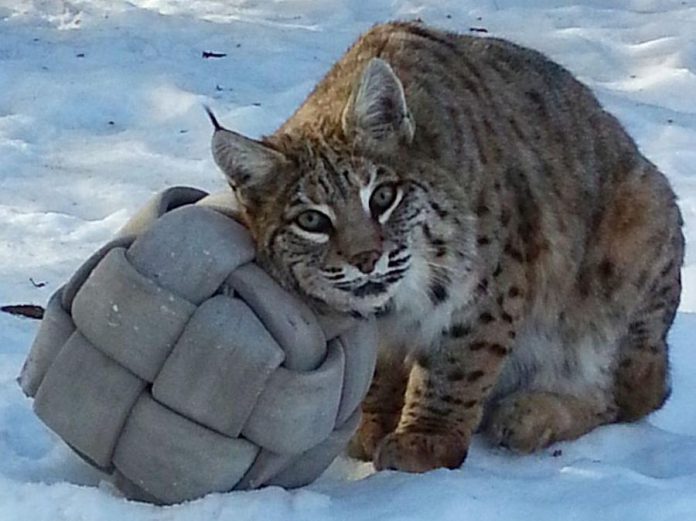 The Riverview Park and Zoo in Peterborough has announced the death of the zoo's female bobcat, Montana.
With her beautiful colouring, expressive face, and inquisitive nature, Montana was a favourite with many of the zoo's visitors.
Montana came to Peterborough from the Toronto Zoo in the summer of 2004. In November 2018, she was diagnosed as being in the early stages of kidney disease.
Advertisement - story continues below
At that time, the zoo began a comprehensive course of treatment, including a new diet for Montana.
However, after more than two years living with kidney disease, Montana took a sudden turn for the worse last Friday morning (March 6).
Although the zoo's consulting veterinarian and the zoo's animal health team responded promptly to provide treatment and care, Montana died later that afternoon as a result of complications from end-stage kidney failure.
She was almost 20 years old. In the wild, bobcats live an average of seven years.
"We would like to thank our staff and Dr. John Sallaway for the ongoing care they provided to Montana," the zoo writes in a media release.