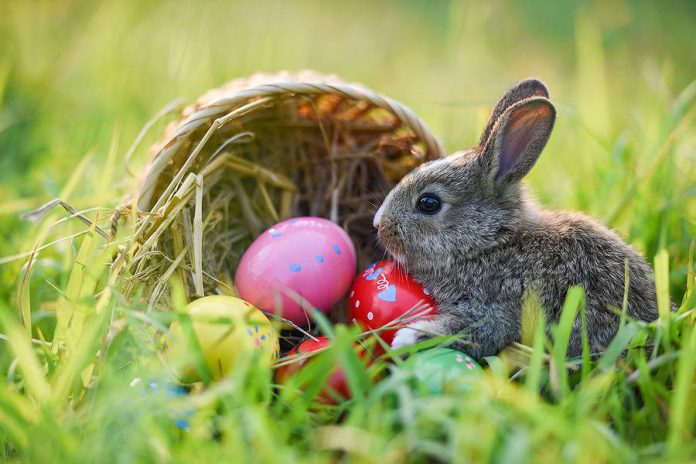 Kids of all ages will be happy to learn that one thing not getting cancelled due to the COVID-19 pandemic is the Easter Bunny.
That's because Ontario Premier Doug Ford has just declared the Easter Bunny an essential service.
Ford issued a formal declaration on Tuesday afternoon (April 7) confirming the Easter Bunny "is an essential service provider and will be authorized to deliver Easter chocolate, candy and related treats to the children of Ontario."
Ford's declaration followed a similar declaration by Toronto Mayor John Tory on Tuesday, who tweeted that both the Easter Bunny and Tooth Fairy are essential workers. He urged Ford to make the same declaration for all of the province.
Asked about declaring Easter Bunny & Tooth Fairy essential as NZ did. Confirmed of course the Easter Bunny & Tooth Fairy are essential workers in Toronto. Asked @fordnation to make sure they are essential provincewide as well. Thanks to everyone planning to #StayHome for Easter.

— John Tory (@JohnTory) April 7, 2020
On Monday (April 6), New Zealand Prime Minister Jacinda Ardern started the bunny ball rolling by adding both the Easter Bunny and the Tooth Fairy to her country's list of essential workers during the COVID-19 pandemic.
However, while the Easter Bunny can continue to deliver treats to children this weekend in Ontario, there are some limits.
Ford's declaration does prohibits the Easter Bunny from delivering treats in "parks, playgrounds, and all other outdoor recreational amenities" because of physical distancing requirements.
"I know it is tough for the younger kids to explain what is going on right now and the kids have simple things they are worried about like the Easter Bunny," Ford said during a media conference at Queen's Park. "So kids, the Easter Bunny has become an essential service and he will make sure they have chocolates ready for Easter."
Sharing the good news – the Easter Bunny is officially an essential service! pic.twitter.com/WO902xQOyD

— Doug Ford (@fordnation) April 7, 2020