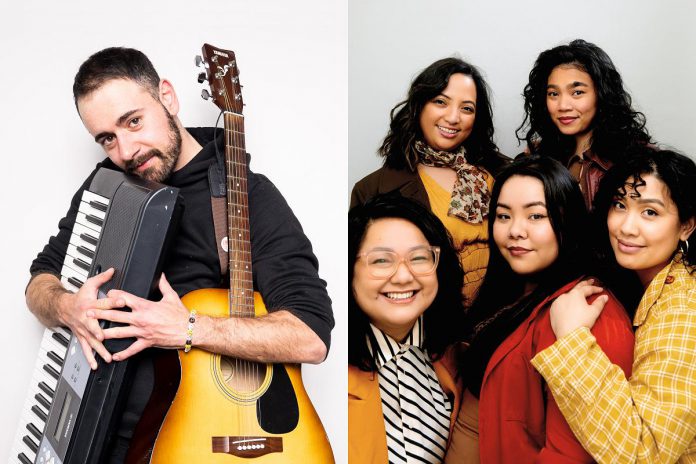 A double bill of award-winning comedy shows is coming to Peterborough on September 30 with musical comedian Anesti Danelis' "This Show Will Change Your Life" and the all-Filipina Tita Collective's "Tita Jokes."
In 2019, Toronto-based Anesti Danelis posted a video of himself quitting his job at Starbucks with a song called "Fuck This, I Quit." The video promptly went viral, and Danelis found himself being interviewed by People, the Daily Mail, the New York Post, and VICE, among others.
During the pandemic, Danelis continued to post his songs on social media — covering trending topics like the toilet paper shortage, touching your face, self-isolation, and baking bread — and has since amassed more than 320,000 followers (most on TikTok), gained over 125 million views, and won awards including the Audience Choice Award for Comedy Shorts at the 2022 Toronto Sketch Comedy Festival.
Advertisement - story continues below
Danelis also has an hour-long musical comedy special called Six Frets Under streaming worldwide on Next Up Comedy, has performed on Global TV and CBC as part of the Winnipeg Comedy Festival, and has been heard on CBC Radio's Laugh Out Loud.
In his musical comedy concert "This Show Will Change Your Life," Danelis pokes fun at self-help and wellness culture by singing original songs while he accompanies himself on on guitar, piano, and violin. He covers everythng from stealing from work, trying to date while living at home with Greek immigrant parents, mermaids offering unsolicited advice, the dangers of toying with a bisexual man's heart, alternative medicines, mental health breaks, signs your partner is cheating on you, and more.
Danelis' show was a hit at the 2022 Toronto Fringe Festival and went on to tour in the UK's 2022 Edinburgh Fringe Festival, where it received both critical and audience acclaim.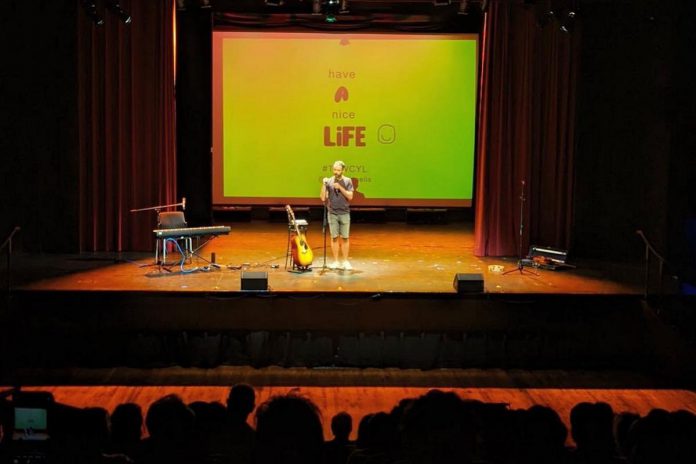 "More than watching a person singing in front of an audience, it felt like a conversation we had with a group of friends, with added music played by a strong instrumentalist," writes Edinburgh's Deadline News. "There were profanities on stage but Anesti masterfully controls the thin line between hilarity and plain vulgar jokes."
The Tita Collective is a Toronto-based all-Filipina ensemble of award-winning multidisciplinary artists. Featuring Ann Paula Bautista, Belinda Corpuz, Ellie Posadas, Alia Rasul, and Maricris Rivera, the collective uses theatre, comedy, music, and movement to thoughtfully honour and celebrate their Philippine roots and history and explore their identities.
They have won multiple awards, including the 2019 Steamwhistle Producers' Pick at the Toronto Sketch Comedy Festival, Best Newcomer at the Montreal Sketch Comedy Festival, the Second City Outstanding New Comedy Award and Patrons' Pick at the 2019 Toronto Fringe Festival. They were featured in the "19 Asian Millennial Women You Should Know"listing by Cold Tea Collective and in Spotify Canada's "Need Women" campaign.
Advertisement - story continues below
"Tita Jokes is a musical comedy revue that centres the Philippine people in our lives, specifically the female elders we lovingly call Tita," reads a media release. "A love letter to our community, the show explores our struggles, heartaches and resiliency, and how we cope through humour, storytelling and song."
Debuting at the 2019 Toronto Fringe Festival, the critically acclaimed "Tita Jokes" has won awards including Outstanding New Comedy, Outstanding Production, and the prestigious Just for Laughs Award.
"They're unapologetically Filipina, but that doesn't mean they're inaccessible to those of other cultures." writes Carly Maga in a review of the show for The Toronto Star. "The healing power of food is a universal truth, so the song 'Heartbreak Kare-kare' hits home regardless of preferred cuisine. Gossiping isn't culturally specific to the Philippines, but it sure is fun to watch these performers play five sisters chatting in church (and voguing to communion)."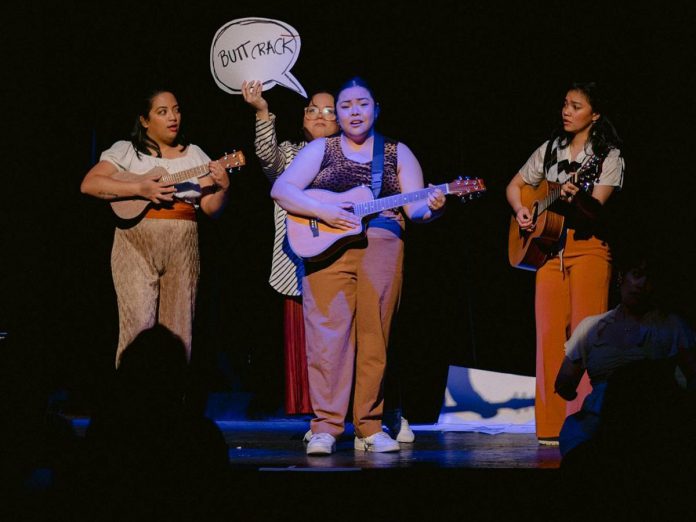 The Anesti Danelis and Tita Collective Comedy Tour takes place at 8 p.m. on Friday, September 30th at Market Hall Performing Arts Centre. Tickets are $24 for assigned cabaret setting and $21 for general admission (ticket prices include all taxes and fees).
You can buy tickets online anytime at tickets.markethall.org, or by phone at 705-775-1503 or in-person at 140 Charlotte Street (3rd floor) from noon to 5 p.m. Monday to Friday.