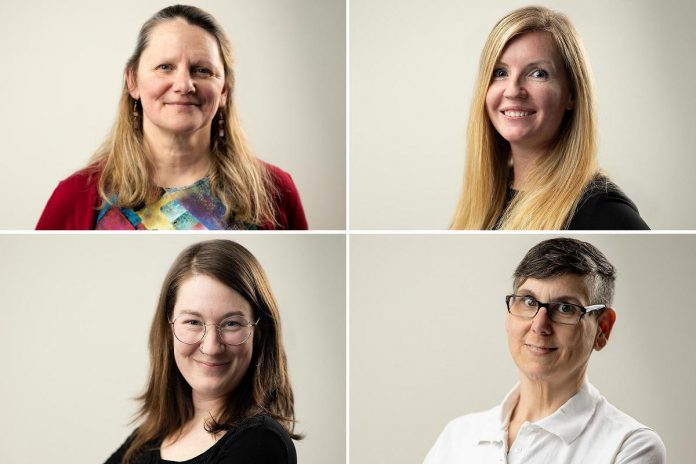 While pandemic restrictions challenged all of us, they were particularly daunting for small businesses — but four Peterborough-area entrepreneurs have overcome those challenges to build successful businesses with a focus on helping people.
During the pandemic, 'pivot' became the new buzzword as existing business owners searched for innovative ways to serve their customers despite a rollercoaster of on-and-off-again lockdowns, and entrepreneurs preparing to launch their start-ups suddenly had a massive wrench thrown into their business plans.
However, the pandemic met its match with the power of the entrepreneurial spirit. Where some only saw challenges, many local entrepreneurs also saw opportunity. Opportunity to learn. Opportunity to plan. Opportunity to offer a new product or service. Opportunity to reinvent. Opportunity to finally bring a long-held business dream to life.
Four Peterborough-area entrepreneurs passionate about helping people — Michelle Godfrey, Kate Griffin, Caitlin Smith, and Ineke Turner — took the courageous leap to either launch or expand their businesses.
During the pandemic, all four participated in Starter Company Plus, an entrepreneurial training program offered locally by the Peterborough & the Kawarthas Economic Development Business Advisory Centre with funding from the Ontario government.
Now, with lockdowns finally in the rear-view mirror and leveraging what they learned through Starter Company Plus, Michele, Kate, Caitlin, and Ineke are continuing to grow their businesses and realize their dreams of helping people.
Find out about their businesses, in their own words, below.
Discover Trager™
Owner: Michelle Godfrey, Certified Trager Practitioner
Website: discovertrager.ca
Social: Facebook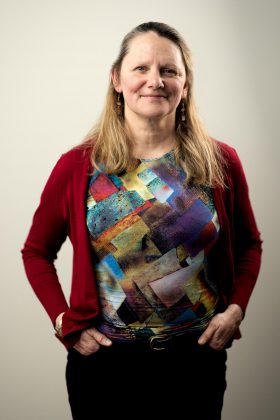 My business is teaching through movement. The Trager® Approach created by Dr. Milton Trager applies gentle non-invasive movements to increase mobility throughout the body, and facilitates the release of pain, tension and mental patterns, encouraging deep relaxation and increased body awareness.
These movements are experienced in two different ways, one passively while lying on a padded table (like a massage table) in my Trager studio. Clients also learn 'mindful movements' to take away and integrate in daily life. Many people benefit from The Trager Approach, such as those experiencing the normal aging process, aches and pains, recovering from surgery, restriction of movement, arthritis, depression, anxiety, or neuromuscular disease such as Parkinson's or Multiple Sclerosis.
Discover Trager™ is unique in that the approach to movement is very different from any other bodywork. It is really defined well as movement re-education. We are learning to remember how it feels to be more relaxed, free of pain and tension. Discover Trager™ seeks to reach the unconscious mind where holding patterns in the body/mind are stored. Through the use of specific hands-on movements, the practitioner works, or rather is 'playful' in her approach, eliciting the feeling and the possibility of change.
Mental Wealth Counselling
Owner: Kate Griffin, Registered Social Worker
Website: mentalwealthcounselling.ca
Social: Facebook, Instagram
Mental Wealth Counselling is a virtual counselling and psychotherapy practice, supporting adults across Ontario. We have both a Registered Social Worker and a Registered Psychotherapist available to help you reach your goals.
We practice from a trauma-informed lens and tackle challenges such as anxiety, self-esteem, stress, life transitions and trauma. We are relational therapists with a focus on helping clients through a variety of modalities such as Emotion Focused Therapy, Cognitive Behavioural Therapy, EMDR, Sex Therapy and Strengths Based Therapy.
Mental Wealth Counselling is unique because we offer therapy that you can access in the comfort of your own home which helps to remove barriers to access such as childcare, transportation, etc.
With Mental Wealth Counselling, you can expect to feel heard and supported. Our clinicians focus on building a strong rapport with clients so they can open up and get as much as they can out of their time in therapy.
ReCreate Space
Owner: Caitlin Smith
Website: www.recreatespace.ca
Social: Facebook, Instagram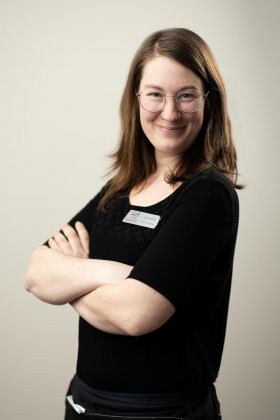 ReCreate Space is a professional organizing business that helps overwhelmed individuals, families and businesses clear the clutter and develop systems. My mission is to help residents of Peterborough and the Kawarthas get a little more organized so they can reclaim their homes and focus on living their best life.
ReCreate Space provides a vast array of services including home organization, business/paper organization, life transitions, packing and unpacking services, and hobby/collection organization. Whatever your organizing need may be, Caitlin can help.
I work one-on-one with clients in a supportive, non-judgmental, and compassionate way to provide personalized solutions to meet each of my client's individual organizing goals and needs.
ReCreate Space prioritizes sustainable practices by reusing, recycling and donating unwanted items to reduce the amount the amount of material going to the landfill.
Turner & Pooch Dog Training
Owner: Ineke Turner
Website: ptbodogtrainer.ca
Social: Facebook, Instagram
Turner & Pooch Dog Training helps dog owners whose dogs have issues with behaviours such as aggression, not listening to commands, pulling on their leash, leash reactivity, or overall bratty behaviour, so that they can live cohesively with their best friend without undue stress or worry.
I understand dogs better than I understand most people. My goal is to use my unique understanding of canine behaviour to educate and inspire dog owners to learn about their dogs, and have a better understanding of dog behaviour in general.
I have worked with more than 1,000 dogs and owners during the more than 10 years that I have been working with dogs, the last nine of which in a professional capacity. I have extensive experience with many different levels of behaviour challenges from moderate brattiness to severe aggression, and everything in between.
This is one of a series of branded editorials created in partnership with Peterborough & the Kawarthas Economic Development. If your organization or business is interested in a branded editorial, contact us.