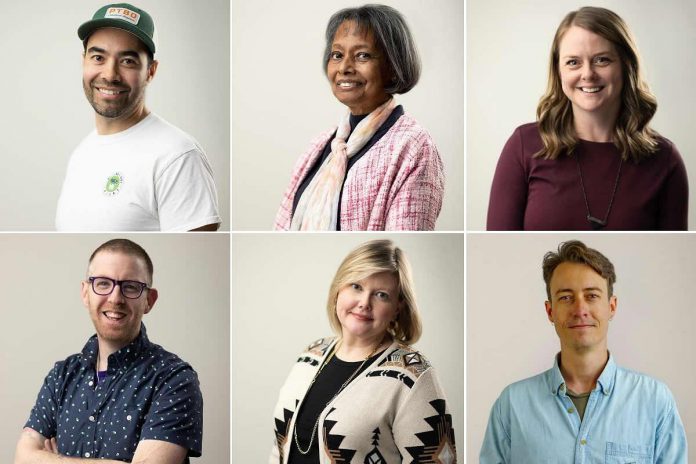 Known for their creativity, ingenuity, and resourcefulness, makers often approach problems with a can-do attitude and a willingness to keep on trying until they get it right.
For six Peterborough entrepreneurs who specialize in crafted products, that can-do attitude helped them succeed despite the seemingly overwhelming challenges of the pandemic.
Entrepreneurs planning to launch a new venture or to expand their existing business faced a series of difficult questions posed by the pandemic. Would economic uncertainty undermine the demand for their products? Could they navigate the rollercoaster of lockdowns to reach their customers? What was the best way to market their unique creations?
Whether growing microgreens, offering custom spice blends, designing floral arrangements, crafting delicious donuts, curating the work of local makers, or building and repairing guitars, these six entrepreneurs believed in the strength of their creative businesses, and then took them to the next level by participating in Starter Company Plus.
The entrepreneurial training program, offered locally by the Peterborough & the Kawarthas Economic Development Business Advisory Centre with funding from the Ontario government, provided these entrepreneurs with the expert guidance and support they needed to position their creative ventures for success.
Find out about their businesses, in their own words, below.
Chemong City Greens
Owner: Matt Anderson
Website: chemongcitygreens.ca
Social: Facebook, Instagram
Chemong City Greens grows organic microgreens – the young plants of herbs and vegetables. They are rich in nutrients and flavour and add colour to every meal. We grow indoors, using innovative agricultural practices, and deliver weekly to grocers, restaurants, and home consumers in the Peterborough area.
Our microgreens are grown in organic soil and are free of synthetic inputs. Because we grow indoors, microgreens are always in season and provide a year-round source of fresh, delicious, nutrient-dense food.
Microgreens can be grown indoors, offering year-round production to cultivate and produce locally grown produce in seasons like winter when most produce has to be imported. By being a direct-to-consumer farm offering same day harvest and delivery, we can offer a variety of locally produced microgreens at affordable prices, all the while nourishing the community with delicious organic microgreens.
Kawartha Spice Company Inc.
Owner: Debra Ragbar
Website: kawarthaspice.ca
Social: Instagram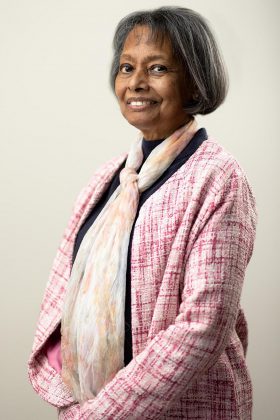 Kawartha Spice Company is a woman-owned company specializing in making spice blends that are gluten-free, salt-free, non-GMO and vegan. We offer a total of 20 blends for savoury, desserts, and beverages.
The company was incorporated in September 2020 and is based in Peterborough. To date, there are 24 stockists in Ontario, including specialty food shops, fine butchers, wineries, gift shops, subscription boxes, and gift baskets. We also supply bulk quantities to the food service industry and attend trade shows and markets.
Providing spice blends to individuals who are celiac and others who need to eliminate salt from their diets, I develop all the recipes for each blend. I grind each blend in small batches using only premium whole spices and premium quality herbs. There are no fillers or preservatives. The signature blend, Guyanese Curry Powder, is a legacy from my female ancestors who developed the recipe more than 200 years ago.
The Florest
Owner: Angela McDonald
Website: theflorestptbo.com
Social: Facebook, Instagram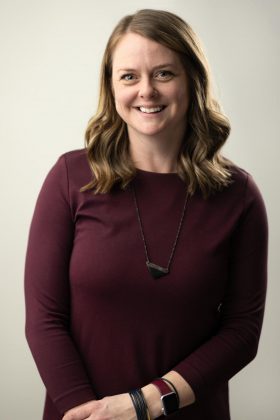 The Florest is a home-based florist business in Peterborough. The Florest was born out of a desire for creativity, connecting people to nature, and a long-lived passion for florals. I was raised in the floral industry here in Peterborough and continue to use my skills and design knowledge to bring fresh, unique florals to our beautiful city. Each order and arrangement are made with the intention of providing a connection between people.
The Florest uses premium fabulous flowers to create beautiful and unique designs. Each week, The Florest has a seasonal, often Ontario-local, curated selection of fresh flowers available to customers. I work with customers to choose the best options for their needs, providing exceptional personal customer service and a positive experience.
Tragically Dipped Donut
Owner: Mike Frampton
Website: tragicallydipped.ca
Social: Instagram, TikTok
Tragically Dipped Donut prides itself on making donuts that are 'behind by a century.'
Our small team makes everything from scratch, from dough to fillings to toppings, fresh every day. We use seasonal and local flavours whenever possible, and work to support the Peterborough community and bring more people to our amazing downtown core.
Tragically Dipped is making real (fried) fresh donuts every day. No day-olds or baked-from-frozen here.
We provide gluten-friendly options, and we are completely nut-free so that we can assure folks who can't always find a safe, delicious treat that they'll find one here.
Living Local Marketplace
Owner: Alicia Doris
Website: livinglocalmarketplace.ca
Social: Facebook, Instagram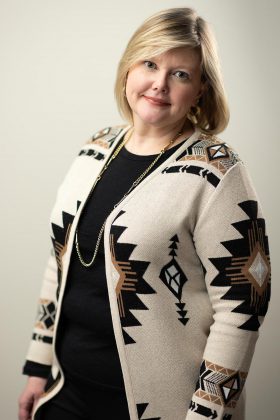 From its bricks-and-mortar and online boutiques, Living Local Marketplace shares the work of artisans and small businesses from the Kawarthas and from across the province.
Hundreds of lovely, local entrepreneurs — the people behind the products — are featured through their work in an array of sections such as bath and body, babies and children, gourmet and home goods, and jewellery and accessories.
We offer personal gifting, and a completely customized corporate gifting program. Whether it's one box or 101 boxes, we would love to work with you.
This is a new way to live and local, born out of a passion project in the early days of the pandemic.
Living Local's one-of-a-kind build-a-box option allows its clients to create completely customized gift boxes, both online and in-store.
Beautifully branded boxes, gift tags and ribbon are complementary — our way of expressing our thanks and local love. Gift boxes are available for local delivery and shipping.
East City Guitar Co.
Owner: Lewis Parker
Website: eastcityguitar.co
Social: Facebook, Instagram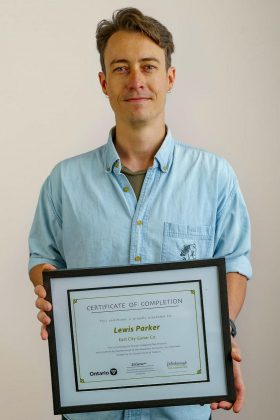 Out of my small shop in East City, I build electric and acoustic guitars sold across Canada.
I also offer CNC services to OEM clients across North America.
I also provide guitar repair services and workshops to customers in the Peterborough area.
What makes my business unique is my blend of modern technology and traditional craftsmanship as well as a willingness to teach and share my knowledge of the craft with others through courses and workshops.
This is one of a series of branded editorials created in partnership with Peterborough & the Kawarthas Economic Development. If your organization or business is interested in a branded editorial, contact us.