Events that were unleashed in March 2020, and the related restrictions that followed, proved particularly daunting for both established and aspiring small business owners.
For existing entrepreneurs, it was very difficult if not impossible to stay ahead of ever-changing rules and regulations as they switched to survival mode. For aspiring entrepreneurs, it was equally challenging to consider moving forward with a business idea during a time of constant change and even more uncertainty.
But six Peterborough-area entrepreneurs saw an opportunity during the pandemic. Despite all the restrictions and uncertainty, there remained a high demand for the services they were offering. Demonstrating passion, commitment, and courage, they decided it was the right time to either launch or expand their businesses.
These six entrepreneurs — Desiree Bandi, Karen Kearney, Jenish Odigineyev, Lyle Saunders, and Shawn and Jolene Morris — took the courageous leap by participating in Starter Company Plus, an entrepreneurial training program offered locally by the Peterborough & the Kawarthas Economic Development Business Advisory Centre with funding from the Ontario government.
Now, fully leveraging what they learned through their Starter Company Plus participation and with the proven sound advice of their respective mentors ringing in their ears, Desiree, Karen, Jenish, Lyle, and Shawn and Jolene are steadily growing their businesses while fully realizing a shared goal of providing a much-needed service to their clients.
Find out about their businesses, in their own words, below.
1.5 Degrees Composting Solutions
Owner: Desiree Bandi
Website: peterboroughcompost.ca
Social: Facebook, Instagram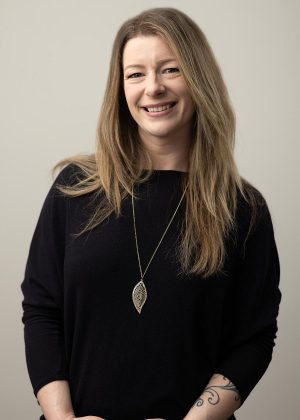 We provide an organic waste collection service for Peterborough residents and businesses to divert their food and organic waste away from the landfill and transform it into high-quality compost that can be used to enrich soil and grow healthy plants.
We understand that managing organic waste can be a significant challenge for people in our community. That's why we offer a hassle-free service that's tailored to meet the needs of each individual.
We provide a range of collection options, including weekly and biweekly pickups to ensure that our customers' waste is collected at a time that's convenient for them. We provide conveniently sized six-gallon buckets, sealable lids and compostable bags, ensuring our service is as low maintenance as possible so our customers can spend less time fussing over their garbage.
No business or organization in Peterborough offers a service quite like ours. As far as organic waste collection goes, we have pioneered the way, offering the first service of its kind in Peterborough. We give back the finished compost in the spring to our community partners and local community gardens, ensuring that our service comes full circle, nourishing the land in our community while diverting waste. By choosing our organic waste collection service, you'll be taking an important step towards reducing your environmental impact.
K9 in Motion Wellness
Owner: Karen Kearney
Website: k9inmotionwellness.ca
Social: Facebook, Instagram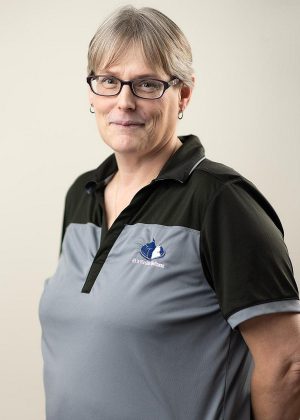 K9 in Motion Wellness was established in 2016. We are a pet wellness clinic currently offering mobile services in pet rehab, retail pet specialties and home exercise programs for animals in need.
Our services offered entail canine massage, canine hydrotherapy, cold laser therapy, specialty aids/mobility aids, home exercise programs, pet first-aid, pet bereavement, and holistic health products for animals.
We are unique because there are no other mobile clinics like K9 in Motion Wellness in the Peterborough and surrounding areas within Kawartha Lakes. We provide mobile services to canines or felines that cannot walk, or are in their later senior years.
Their recovery is much better when pet owners are able to participate in their care/rehab. We have a unique exercise program that is specifically designed for each animal.
We care about our clients and we work with their veterinarians to achieve the best results for the animal.
Odigski Media
Owner: Jenish Odigineyev
Website: odigskimedia.com
Social: Facebook, Instagram
Are you looking for stunning, high-quality videos that capture the essence of your brand or event? Look no further than our videography business!
Our experienced team of videographers uses the latest equipment and techniques to create visually stunning videos that will make your brand stand out.
From corporate events to product launches and everything in between, we work closely with our clients to ensure their vision is brought to life.
What makes our business unique is we don't just shoot ads or explainer videos. We also help to push those videos out through social media and paid ads to the right audiences.
With our videography services, you can tell your story in a compelling and engaging way that resonates with your audience. Contact us today to take your brand to the next level!
Peterborough Disability Tax Services
Owner: Lyle Saunders
Website: PtboDTS.ca
Social: Facebook
We understand the needs associated with having a loved one with a disability or special need, and the planning and worry that is involved regarding their future care for years to come.
After applying for the Disability Tax Credit and receiving all maximum taxable benefits for my oldest son Austin, I founded Peterborough Disability Tax Services to assist other families with a local frontline service to help maximize their taxable benefits towards improving their household's quality of life and savings opportunities.
After applying for the Disability Tax Credit and adjusting all allowable tax years, our household received thousands in taxable benefits.
In turn, we used savings benefits such as the Registered Disability Savings Plan (RDSP) and the Tax Free Saving Account (TFSA) to double and grow our benefits. These saving structures will also minimize government claw-backs for Austin's future withdrawals as an adult.
Peterborough Disability Tax Services is a local business based in Peterborough since 2018. We are a multi-year Chamber of Commerce member and Love Local sponsor as well a five-year sponsor/supporter of Peterborough Challengers Baseball. We have been awarded numerous local awards including the 2021 Business Excellence Award 'Top-4-Under-40′; a 2022 PTBOToday.ca Spirit Award recipient for Best Tax Service 2022; and a Platinum Readers' Choice Award from both The Examiner and Peterborough This Week.
Trim Time
Owner: Shawn and Jolene Morris
Website: trimtime.ca
Social: Facebook, Instagram
Trim Time is a mobile cannabis trimming and processing business. We trim, make hash and rosin and more right at your door.
We save the time and stress that can occur harvesting cannabis plants, especially larger ones! Make it easy and trust your plants with our full service mobile cannabis trimming and processing service.
We have heard from our customers that they appreciate our professional and knowledgeable team, as well as the technology and machinery we use to trim their plants.
So don't waste your time, call Trim Time. Check us out today at trimtime.ca.
This is one of a series of branded editorials created in partnership with Peterborough & the Kawarthas Economic Development. If your organization or business is interested in a branded editorial, contact us.