With more than 70 films ranging in both length and topic at this year's ReFrame Film Festival, it can be overwhelming trying to decide which films to see. To help, we've selected 15 documentaries on a variety of subjects over the three days of the festival, most feature length and including many award winners.
Also make sure you review Peterborough GreenUp's recommendations for environmental documentaries to watch at ReFrame.
You can check out all the offerings at ReFrame by visiting www.reframefilmfestival.ca.
Note: While all festival passes are now sold out, you can still get rush seats at most films. Rush tickets are $10 at the door, subject to availability, so get to the venue early if there's a film you really want to see!
Here's our list of 15 documentaries you might want to see at ReFrame:
---
The Land of Many Palaces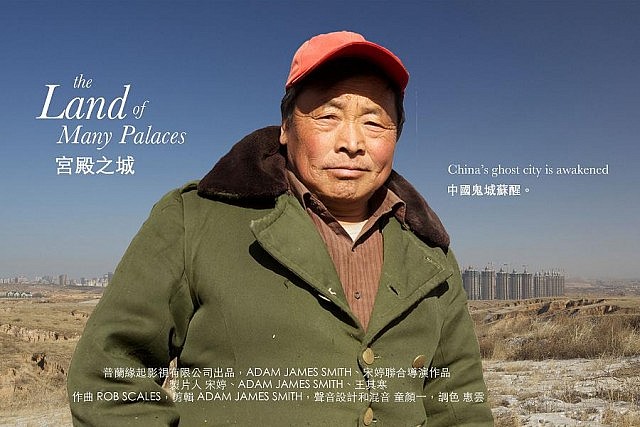 Winner of Best International Documentary at the 2015 RIFF Awards, this film follows Chinese government official Yuan Xiaomei — whose job is to convince farmers to relocate into a new "ghost city" under a government plan to modernize the region — and Hao Shiwen, a farmer in one of the last remaining villages in the region who is pressured to move.
A successful farmer, Shiwen is reluctant to move as he's skeptical that work will be available for him in the "ghost city." However, the future of his way of life is uncertain, treatment for his ill wife is only available in the city, and all his neighbours have already been seduced by the government's compensation package.
Filmmakers Adam James Smith and Song Ting explore a process that will take shape on an enormous scale across China, since the central government announced plans to relocate 250 million farmers to cities across the nation over the next 20 years.
The film screens at noon on Friday, January 29th at The Venue (286 George St. N., Peterborough, 705-876-0008)
---
Mimi and Dona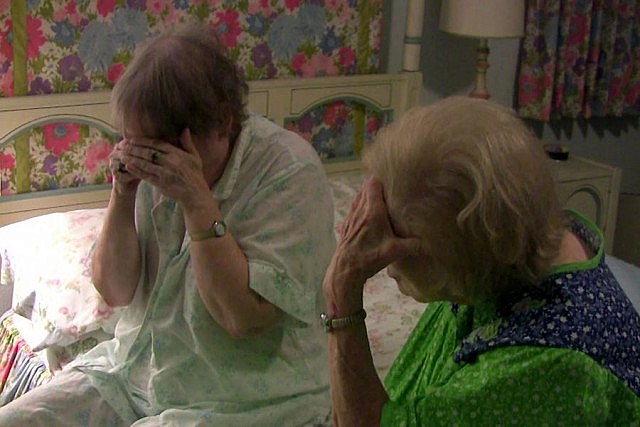 Director Sophie Sartain made this poignant, heartbreaking, and often humourous film about her grandmother and aunt. At 92 years of age, Mimi has cared for her intellectually disabled daughter Dona for 64 years and now must find her a new home before time runs out.
This documentary highlights the challenges faced by aging parents who are caring for their adult children with intellectual and developmental disabilities. It's estimated that 3.4 million Americans with disabilities live at home with their families.
Winner of Best Feature at the 2015 Sebastopol Documentary Film Festival, the film screens at noon on Friday, January 29th at Showplace Performance Centre (290 George St. N., Peterborough, 705-742-7469).
---
Frame by Frame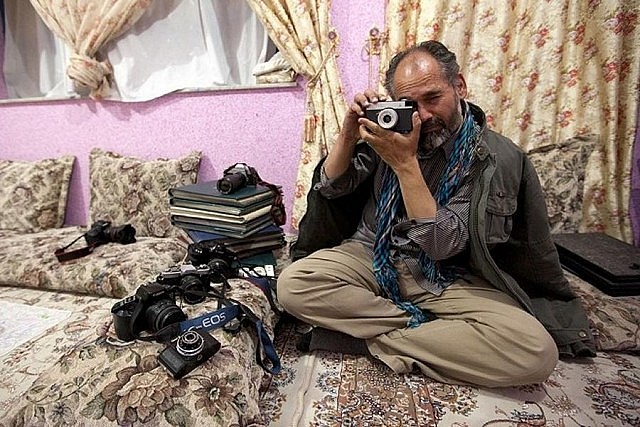 When the Taliban ruled Afghanistan, taking a photo was a crime. After the regime fell from power in 2001, a fledgling free press emerged and a photography revolution was born. Now, as foreign troops and media withdraw, Afghanistan is left to stand on its own, and so are its journalists.
Set in a modern Afghanistan bursting with color and character, this documentary follows four Afghan photojournalists as they navigate an emerging and dangerous media landscape. Through cinema vérité, intimate interviews, powerful photojournalism, and never-before-seen archival footage shot in secret during the Taliban regime, directors Alexandria Bombach and Mo Scarpelli connects audiences with four humans in the pursuit of the truth.
This critically acclaimed and multiple award-winning film screens on Friday, January 29th at 1:45 p.m. at Market Hall Performing Arts Centre (140 Charlotte St., Peterborough, 705-749-1146).
---
Help Us Find Sunil Tripathi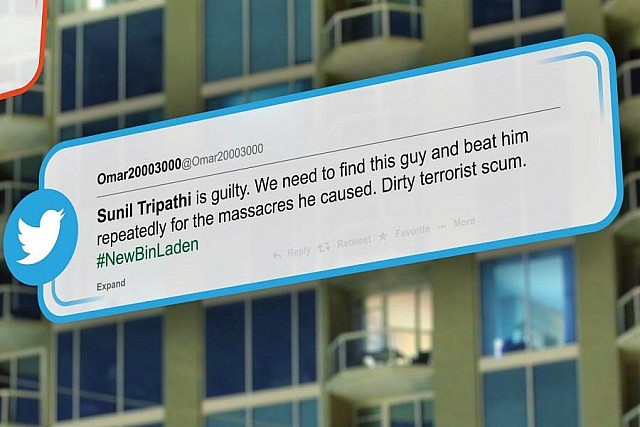 In March 2013, 22-year-old university student Sunil Tripathi disappeared from his apartment while in the throes of depression, leaving behind his phone and wallet. In a desperate search to find him, his family launched a social media movement that reached across the country and brought together a community dedicated to finding him.
After bombs exploded at the Boston Marathon a month later, the still-missing Tripathi become one of several people misidentified as a suspect by users of social media. The Tripathi family's investigation into Sunil's disappearance exploded into a virtual confrontation with e-vigilantes, citizen journalists, and traditional media eager to feed their insatiable hunger for breaking news.
Told through interviews with the Tripathi family, friends, journalists, and former Reddit general manager Erik Martin, director Neal Broffman presents an intimate story that demonstrates both the healing and the destructive power of social media.
Help Us Find Sunil Tripathi screens at 1:45 p.m. on Friday, January 29th at The Venue (286 George St. N., Peterborough, 705-876-0008).
---
Before We Arrive: The Story of the Weber Brothers
Premiering at ReFrame, this made-in-Peterborough documentary of Ryan and Sam Weber's musical career was directed by Rob Viscardis with Jeremy Blair Kelly as co-producer and director of photography.
Over six years in the making, the documentary serves both as a biography of the band and an in-depth look at the determination and endurance necessary for artists to survive while pursuing their passion.
For more about the film, read our story from last fall when the film was previewed to fans and friends.
Before We Arrive: The Story of the Weber Brothers screens on Saturday, January 30th at 11:45 a.m. at Showplace Performance Centre (290 George St. N., Peterborough, 705-742-7469).
If you can't get into the official premiere, don't worry: the filmmakers will be announcing additional screenings and an online/DVD release schedule.
---
Dogs on the Inside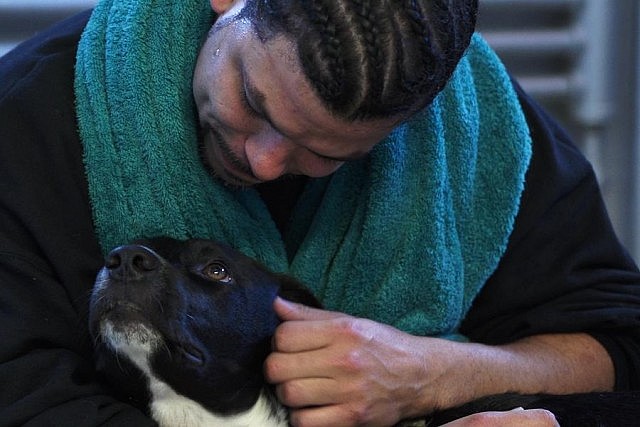 This documentary follows the relationships between abused stray dogs and prison inmates working towards a second chance at a better life.
In an attempt to re-build their confidence and prepare for a new life outside, these prisoners must first learn to handle and care for a group of neglected strays.
Directed by Brean Cunningham and Douglas Seirup, this heart-warming documentary reconfirms the timeless connection between man and dog, showing the resiliency of a dog's trust and the generosity of the human spirit in the unlikeliest of places.
The film screens at 1:15 p.m. on Saturday, January 30th at The Venue (286 George St. N., Peterborough, 705-876-0008).
---
All the Time in the World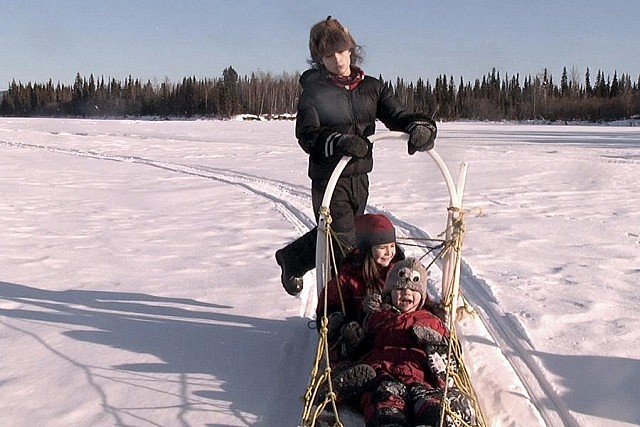 Director Suzanne Crocker and her husband decided to disconnect their family from all technology, and made a documentary about it.
The pair left their jobs and took their three children, ages 10, 8 and 4, to a remote part of the Yukon, where they lived for nine months without road access, electricity, running water, internet, TV, phone, or clocks or watches.
Filmed over nine months, completely off the grid and without external crew, this film explores the theme of disconnecting from our hectic and technology-laden lives in order to reconnect with each other, ourselves, and our natural environment.
This award-winning documentary screens at 1:15 p.m. on Saturday, January 30th at Showplace Performance Centre (290 George St. N., Peterborough, 705-742-7469).
---
Speed Sisters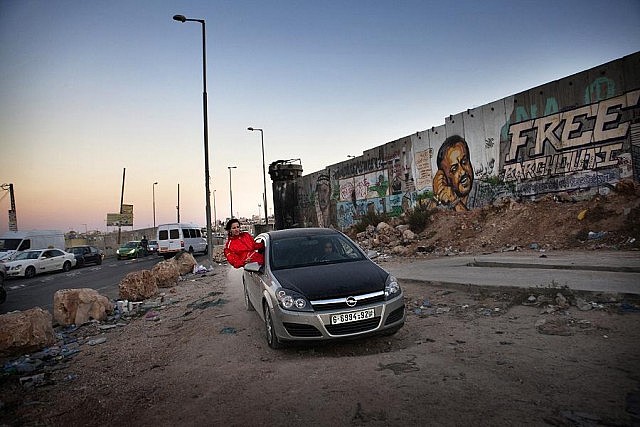 The Speed Sisters are the first all-woman race car driving team in the Middle East. Grabbing headlines and turning heads at improvised tracks across the West Bank, these five women have sped their way into the heart of the gritty, male-dominated Palestinian street car-racing scene.
Brought together by a common desire to live life on their own terms, the five determined women — drivers Marah, Betty, Noor, and Mona and team manager Maysoon — have joined the ranks of dozens of male drivers, competing against each other for the title, for bragging rights for their hometown, and to prove that women can go head to head with the guys.
Directed by Amber Fares, this stereotype-shattering documentary features a character-driven narrative, tire-screeching racing scenes, and a dynamic Middle Eastern indie music soundtrack.
Speed Sisters screens at 3 p.m. on Saturday, January 30th at The Venue (286 George St. N., Peterborough, 705-876-0008).
---
Bikes vs Cars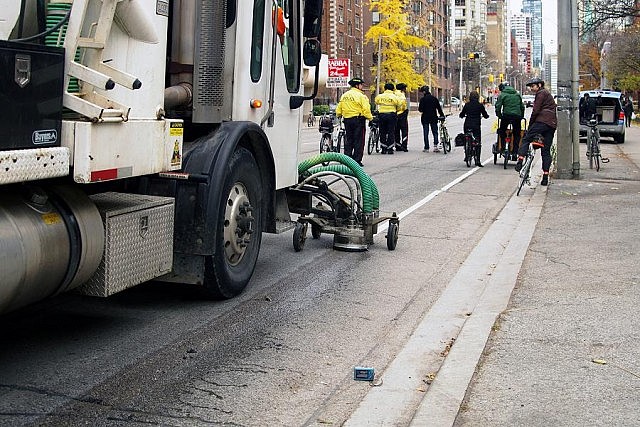 From bike activists in Sao Paulo and Los Angeles fighting for safe bike lanes, to the City of Copenhagen where 40 per cent of people commute by bike daily, this documentary looks at both the struggle for bicyclists in a society dominated by cars, and the revolutionary changes that could take place if more cities moved away from car-centric models.
Directed by Fredrik Gertten, the film follows people around the world who are fighting to create change, including Aline at Sao Paulo's Ciclofaxia, the weekly Sunday ride where one lane of Paulista Avenue is opened for bikes only (in a city where one bicyclist is killed every four days), and the Urban Repair Squad in Toronto, who infiltrate the streets at night using spray paint and stencils to replace the city's bike lanes after then-Mayor Rob Ford ordered them removed.
This award-winning documentary screens at 5 p.m. on Saturday, January 30th at Showplace Performance Centre (290 George St. N., Peterborough, 705-742-7469).
Note: After the film, join local cycling advocates from 6:30 to 7 p.m. at BiKE Peterborough Community Bike Hub (293 George St. N., Peterborough) to learn about initiatives in the Peterborough community.
Bike activists protesting against the removal of the Jarvis bike lane in Toronto (photo: Martin Reis)
---
Deep Web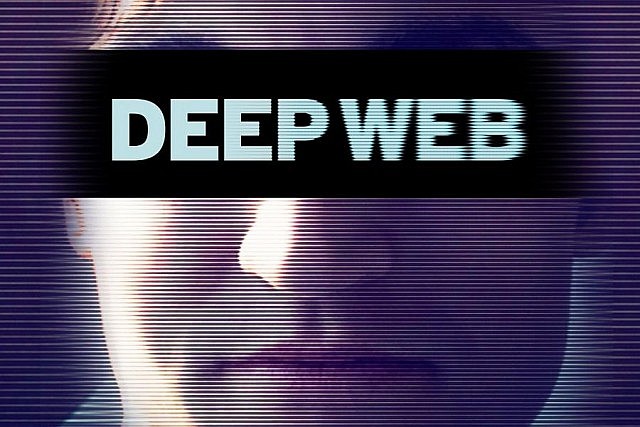 On a hidden part of the Internet known as the Deep Web, Silk Road was an anonymous online black market best known as a platform for buying and selling illegal drugs. The site generated more than $215 million in profits before US federal agents shut it down.
This documentary tells the inside story of Ross William Ulbricht, the 30-year-old entrepreneur alleged to be "Dread Pirate Roberts" (Silk Road's creator and operator), who was convicted of drug and conspiracy charges and sentenced to life in prison.
In addition to being the only film with exclusive access to the Ulbricht family, Deep Web features the core architects of the Deep Web: anarchistic cryptographers who developed the Deep Web's tools for the military in the early 1990s, the dissident journalists and whistleblowers who immediately sought refuge in this seemingly secure environment, and the figures behind the rise of Silk Road which combined the security of the Deep Web with the anonymity of cryptocurrency.
Directed by Alex Winter, the film explores how the brightest minds and thought leaders behind the Deep Web are now caught in the crosshairs of the battle for control of a future inextricably linked to technology, with our digital rights hanging in the balance.
The film screens at 5 p.m. on Saturday, January 30th at The Venue (286 George St. N., Peterborough, 705-876-0008).
---
Landfill Harmonic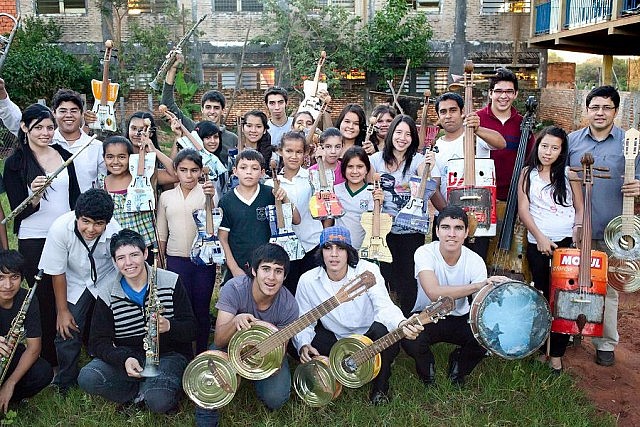 Cateura is a small town in Paraguay located about just outside the capital of Asunción. Home to Paraguay's main landfill, it's one of the poorest slums in Latin America. Every day, tons of garbage spill from trucks and people swarm over it to pick the pieces of trash that are their livelihood.
A few years ago, garbage picker Cola got together with local musician Favio Chávez to make instruments for the children of the slum. Having no money for real instruments, they started to make instruments from trash: violins and cellos from oil drums, flutes from water pipes and spoons, guitars from packing crates.
Calling themselves the Recycled Orchestra of Cateura, their story went viral and they were catapulted into the global spotlight, playing arenas and sold-out concerts. When a natural disaster strikes their country, Favio must find a way to keep the orchestra intact and provide a source of hope for their town.
Directed by Brad Allgood and Graham Townsley, the film is a testament to the transformative power of music and the resilience of the human spirit.
Landfill Harmonic screens at 5 p.m. on Saturday, January 30th at Market Hall Performing Arts Centre (140 Charlotte St., Peterborough, 705-749-1146).
---
This Changes Everything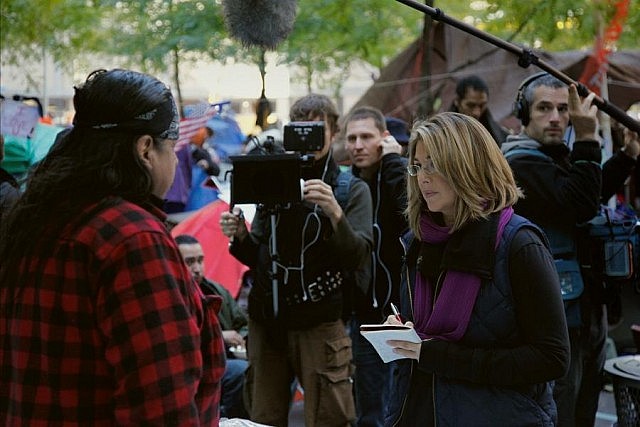 Inspired by Naomi Klein's international nonfiction bestseller This Changes Everything: Capitalism vs. The Climate, this film presents seven powerful portraits of communities on the front lines of climate change.
From ranchers in Montana dealing with floods and an oil spill, to grandmothers in Greece protesting the arrival of a Canadian gold-processing complex, to fishermen in India rejecting a coal-fired power plant, to migrant workers in Fort McMurray drowning their sorrows, the documentary shows the ravages of unchecked capitalist "development" and some of the grassroots initiatives that have begun to combat them.
Directed by Klein's husband Avi Lewis, the documentary involved over 211 days of filming in nine countries on five continents over four years.
The film screens at noon on Sunday, January 31st at Showplace Performance Centre (290 George St. N., Peterborough, 705-742-7469).
Note: As a follow up to the film, there'll be a special Citizen's Climate Action Forum on Tuesday, February 2nd from 7 to 9:30 p.m. at Saint Paul Presbyterian Church (120 Murray St., Peterborough). The event is ogranized by For Our Grandchildren (Peterborough Chapter), Council of Canadians (Peterborough Chapter), and Peterborough Greenspace Coalition.
---
Lowdown Tracks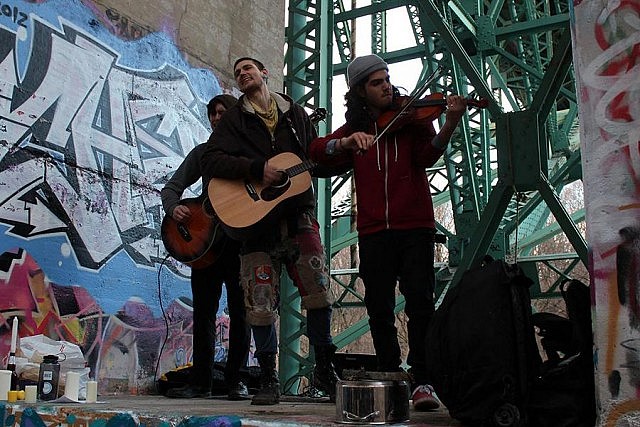 When Juno award-winning musician and activist Lorraine Segato (Parachute Club) did a benefit concert for homeless relief, she discovered amazing talent on the streets of Toronto. She began recording their songs wherever she found them: along abandoned tracks, beneath bridges, inside shelters, rooming houses, rooftops and alleyways.
From young singer-songwriter Katt Budd who busks for a living to country musician and "psychiatric survivor" Woody Cormie, this film reveals both the music and the stories of its subjects, celebrating the creativity and survival of people living on the outside.
Written and directed by Emmy award-winner Shelley Saywel, the film screens at 2:15 p.m. on Sunday, January 31st at Showplace Performance Centre (290 George St. N., Peterborough, 705-742-7469).
---
Claude Lanzmann: Spectres of the Shoah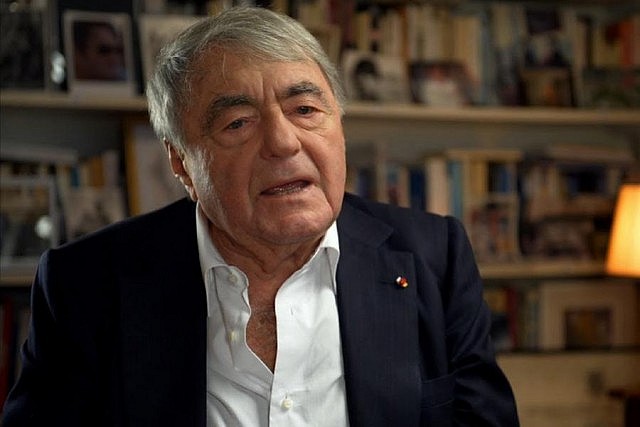 This short film, nominated as the best short documentary film at the 2016 Academy Awards, explores the life and work of maverick French filmmaker Claude Lanzmann.
It took Lanzmann 12 years to make his landmark 1985 film Shoah, a nine-and-a-half-hour-long documentary about the Holocaust. In Spectres of the Shoah, Lanzmann details the challenges he faced in making the film, including his efforts to convince traumatized death camp survivors to recount their experiences, the dangers he faced in tracking down and secretly filming SS officers illegally, and the difficulties he had transforming more than 200 hours of collected material into a single cohesive narrative.
Written and directed by Adam Benzine, the documentary also describes the years Lanzmann spent as a teenager fighting in the French Resistance, his romance with Simone de Beauvoir, and his friendship with Jean-Paul Sartre.
The film screens at 3 p.m. on Sunday, January 31st at Market Hall Performing Arts Centre (140 Charlotte St., Peterborough, 705-749-1146).
Note: There's also a local connection to this film. Peterborough native Kelsey Irvine is an associate producer and she's expected to attend the screening at ReFrame.
---
Banking Nature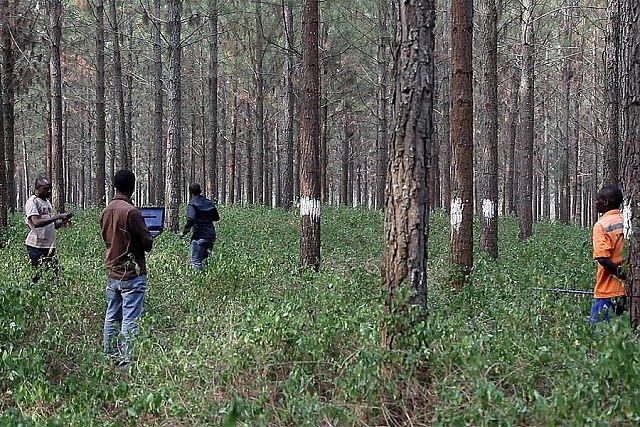 Banking Nature
is a provocative documentary that looks at the growing movement to monetize the natural world — and to turn endangered species and threatened areas into instruments of profit.
In Uganda, men measure trees to determine how much carbon they store while a German banker sells the resulting carbon credits. Meanwhile, in Brazil, a steel company is destroying rainforests, then reaping the benefits of environmental credits for developing tree plantations. Directors Sandrine Feydel and Denis Delestrac delve into the world of green banking through a montage of breathtaking images of nature, reflective voice-overs, and interviews with bankers, economists, activists and policymakers.
The mismanagement of the mortgage market nearly led to a global economic collapse. The people responsible for that crisis are now proposing to safeguard the "green economy" through financial valuation for speculators. Can we trust them?
Banking Nature film screens at 4:20 p.m. on Sunday, January 31st at Showplace Performance Centre (290 George St. N., Peterborough, 705-742-7469).