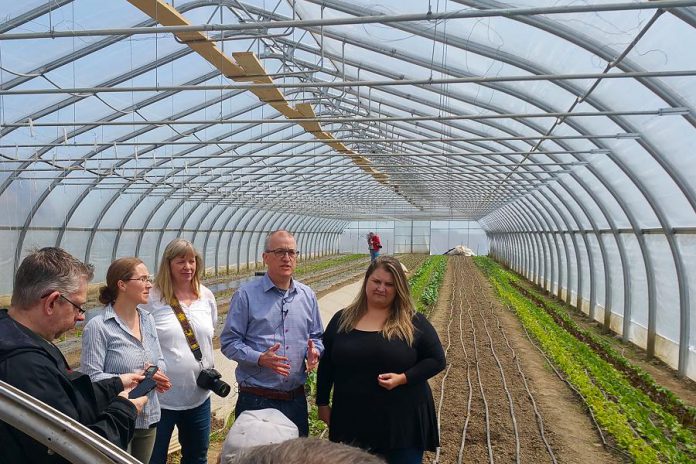 Local farmers — including several who were ousted from the Saturday Peterborough Farmers' Market — are starting a new Peterborough farmers' market in June.
The Peterborough Regional Farmers Network (PRFN) made the announcement earlier today (May 11) in Millbrook at Circle Organic Farm.
Along with representatives from the PRFN board, Andrew Flaman and Julie Fleming of Circle Organic were joined Erin and Sam McLean of McLean Berry Farm and Astrid Manske of OtonaBEE Apiary. They are three of the five vendors whose applications for space at the Saturday Peterborough Farmers' Market were not renewed this year by the board of the Peterborough & District Farmers' Market Association.
The location of the new market is to be determined.
"We have received overwhelming support from the community and we have multiple offers of locations for the new farmers' market," Erin McLean says.
The not-for-profit PRFN will lead the development of the new market. The PRFN board has already created best practice governance models and will consult with members of the community.
"PRFN is looking for people to join various committees to create the new Peterborough farmers' market," says Neil Hannam, president of the PRFN board. "Community members and local farmers will join together to run the day-to-day operations of the market and plan for the future."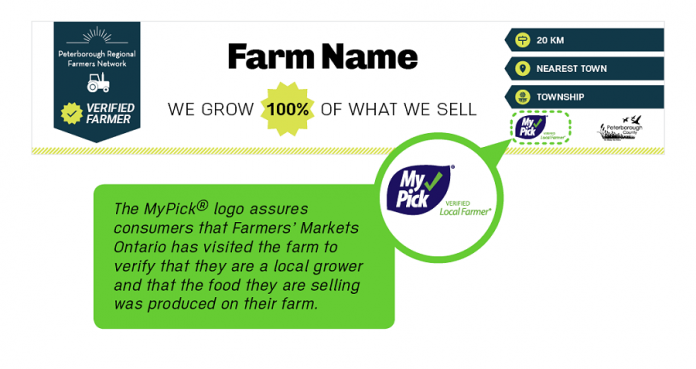 The PRFN says the market will have prepared food vendors, artists, musicians, and other vendors.
The market will use the "Verified Farmer" banners developed by the PRFN and will use the organization's third-party verification program to ensure it maintains at least 51 per cent local farmers. A list of third-party verified local farmers will be made publicly available and will be continually updated.
"The community can come to the new farmers' market and not wonder where the food came from," says PRFN board member Peter Hughes. "Instead they can shop with confidence and enjoy all the community benefits of a real local farmers' market."
The PRFN says people who are interested in joining the PRFN board or committees should prepare their resume and cover letters for application. Information will be made available on the PRFN website at ptbofarms.com.
Through the website, the PRFN is also welcoming suggestions from the public on the location for the new farmers' market. The organization will be making further announcements over the next week.
With the addition of this new farmers' market, there will be three independent farmers' markets operating in the Peterborough area. The other two markets are the Saturday Peterborough Farmers' Market, located at the Morrow Building, and the Wednesday Downtown Peterborough Farmers' Market, located on Charlotte Street.