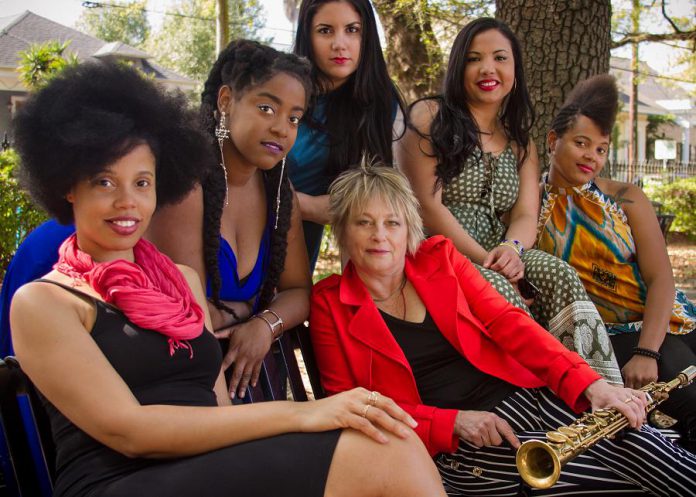 When jazz music great Herbie Hancock made clear his intention to create an internationally marked day to celebrate the diplomatic role of the music genre, he couldn't have foreseen more than 200 countries taking up his call.
That was in 2011 and, since then, April 30th has been declared International Jazz Day by the United Nations Educational, Scientific and Cultural Organization (UNESCO) — an annual proclamation buoyed by Hancock's view that jazz "is not exclusive but inclusive, which is the whole spirit" of the music genre.
So it is that inclusiveness has been very much a part of Peterborough's International Jazz Day, which will be celebrated for a fifth straight year over four days from April 25th to 28th.
"Anything you love, that touches you, you want to share it," says longtime jazz musician and music teacher John Fautley, a member of the organizing committee for Peterborough's International Jazz Day events.
"Not only do I feel fortunate to be involved, I feel incredibly fortunate to be in this community. Every kind of music is here. People are open and inviting. What we don't have are enough audiences for jazz."
That said, the only two Ontario communities that registered for International Jazz Day last year were Peterborough and Warkworth, where Steve Holt — "A very fine jazz piano player", according to Fautley — habitually brings in jazz musicians to perform at The Jazz Café staged at The Natural, his health food store/restaurant at 18 Main Street in Warkworth.
April 30th falls on a Tuesday this year — "Good luck getting anybody out on a Tuesday," Fautley says — so the musical events celebrating International Jazz Day will take place before and during the previous weekend:
Thursday, April 25th
The Rob Phillips Trio with singer Marsala Lukianchuk performs its weekly jazz jam session from 7:30 to 11:30 p.m. at The Black Horse, 450 George Street North
Friday, April 26th
VIDEO: "Finding Carlton" Trailer

Screening of the film Finding Carlton: Uncovering The Story Of Jazz In India by filmmaker and jazz guitarist Susheel J. Kurien at 7:30 p.m. at the Gordon Best Theatre, 216 Hunter Street West. Tickets are $10 at the door.
Focusing on maverick Indian jazz guitarist Carlton Kitto, the film takes viewers on a journey through India's little-known jazz age from the 1920s through the 1970s.
Kurien will be at the screening to introduce the film and participate in a question-and-answer session, and an open jazz jam will follow the screening.
Saturday, April 27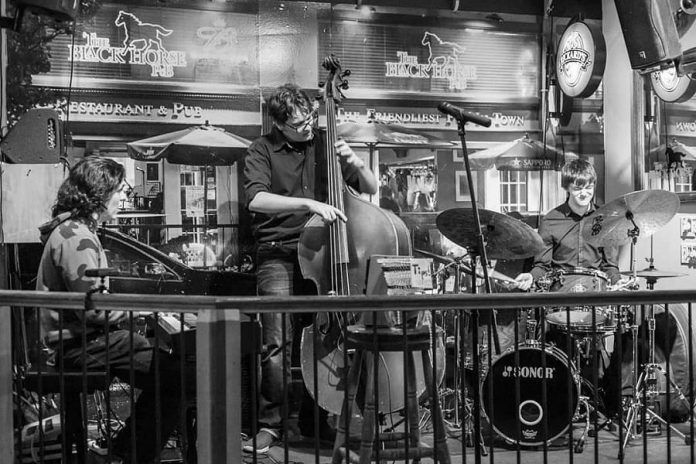 The annual "Dine With Jazz" event takes place from 5 to 8 p.m. at selected restaurants in downtown Peterborough, where you can enjoy a dinner and experience live jazz performed by local musicians at no additional cost:
Biff Hannon and Michael Morse at La Hacienda Mexican Restaurant(190 Hunter Street West, 705-742-1559)
The Oscar Donald Trio at The Black Horse Pub (452 George Street North, 705-742-0633)
Mike Francis and Tom Szczesniak at Curry Village (306 George Street North, 705-742-1432)
Carrie Chesnutt and Mike Graham at Amandala's (375 Water Street, 705-749-9090)
There's also "Dine Later With Jazz", where you can enjoy a late dinner or a drink featuring Rob Phillips and guests from 7:30 to 10 p.m. at The Publican House (300 Charlotte Street, 705-874-2619).
Sunday, April 28
VIDEO: Final performance of C Band from the 2018 Jazz Workshop

From 1 to 4 p.m. at Market Hall Performing Arts Centre (140 Charlotte Street), there'a a free jazz workshop. Although it's intended for young jazz musicians, the workshop is open to musicians of all ages and experience.
Participants will be organized into bands based on their self-determined experience levels, and expert clinicians will rehearse the bands in front of a live audience before each band performs their song at the end of their session. This year's clinicians are Steve McCracken (winds and brass), Mike Graham (guitar, bass, and piano), and Brandon Munroe (drums).
The workshop is free for participants and for audience members. For musicians, register by April 21st at www.123formbuilder.com/form-3474604/event-registration-form.
VIDEO: "Dream" – Jane Bunnett and Maqueque

Also on Sunday at the Market Hall is International Jazz Day's flagship event: an evening concert headlined by five-time Juno Award winner and three-time Grammy Award nominated saxophonist and flautist Jane Bunnett with her Afro-Cuban band Maqueque, comprised of young Cuban musicians.
What started out five years ago as a project to record and mentor young brilliant Cuban female musicians, has become one of the top groups on the North American jazz scene. In the last year, they have played in major jazz festivals like Newport and Monterey, been featured on NPR's program Jazz Night in America, where nominated for a Grammy Award for their latest release Oddara, and were most recently voted one of the top 10 jazz groups in DownBeat magazine's critics' poll.
Advance tickets to the 8 p.m. concert cost $33 ($23 for students) and are available at the Market Hall Box Office or online at markethall.org. If still available, tickets will also be sold at the door.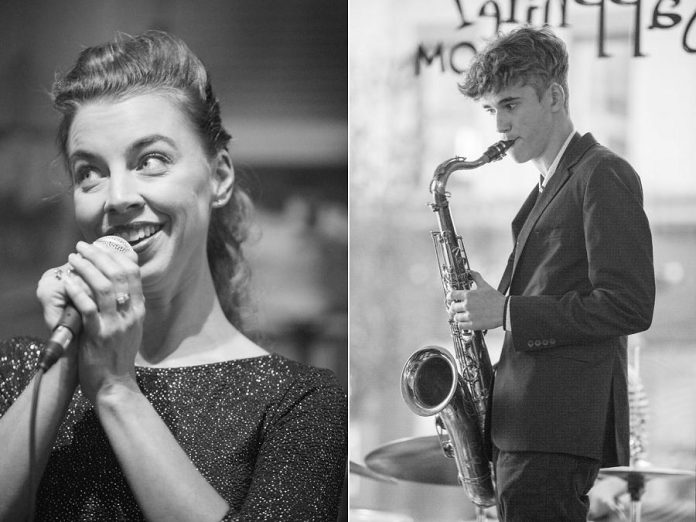 In addition, an exhibition of black-and-white photos of local jazz musicians, shot by Bill Lockington, is on display in the Market Hall lobby throughout April as part of the annual SPARK Photo Festival. The exhibition opened on Tuesday, April 2nd with Mayor Dianne Therrien on hand to declare April 30th as International Jazz Day in Peterborough.
While excited for each of these events and the prospect that jazz music will be introduced to a new audience, Fautley is well aware of jazz's niche place on the live music spectrum.
"Peterborough has an unbelievably rich and complex music scene but you have loads of great musicians who are playing to five people in a club," he explains. "These are blues people, pop people, and jazz people. You go hear Bobby Watson. He's a great guitar player, but you'll see him in a club playing to four people. It's sad. It has nothing to do with the talent. It has to do with the name recognition thing.
"When I was in Toronto in the 1960s, there were jazz people coming through all the time. Jazz is at its best in a club when musicians are relaxed and they feel free to go right to the edge of their abilities. Now it's all concert-focused. You don't hear the chances taken anymore. We know we have to have a name draw but we're trying to do the locals too."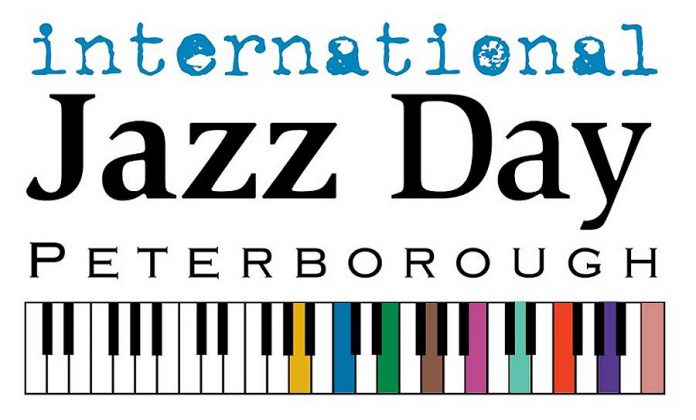 Still, adds Fautley, this is jazz music's weekend to shine — and shine it will, he promises.
"The key thing that jazz music has, that classical music doesn't have and pop music doesn't have, is improvisation," says Fautley, an upright bass player who was initially a trumpet player who toured with acts across North America in the 1960s and then taught music in Toronto before retiring in Peterborough.
"Jazz is an art and a science. The early jazz players didn't know or care about the science of it. They just played it by feel, by ear; people like Louis Armstrong. There's a big, long, disciplined academic root to being a classical musician.
"On the other end of the scale, there's no academic root to being a pop musician. That's fairly transient stuff; a lot of people sitting around in their basements making up hook lines and things like that. There are jazz schools now, but jazz started off as a by-ear thing."
Fautley clearly recalls jazz's effect on the scourge of segregation back in the 1960s, particularly in the southern United States.
"It was pretty rough for white and black people doing anything together down there, but jazz was one of the few things that brought them together," he says.
"We couldn't get into some hotels but once you got into the clubs, the audiences were appreciative of that integration. There was no intellectual barrier. No gender barrier. No academic barrier. No racial barrier. No age barrier. If you could do it (play jazz), you were in. It's still a pretty big social integrator."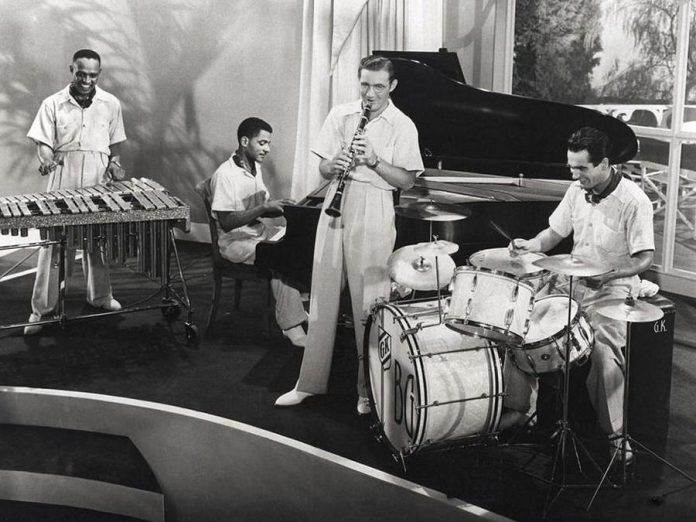 Meanwhile, Peterborough lawyer Joe Hogan, also an organizing committee member, admits jazz is "an acquired taste" but, speaking from experience, adds many who dip their toes in the jazz waters "develop an intense appreciation and fondness and love" for the sound.
"One of the main goals of Craig (Paterson) and Chelsey (Bennett) when they started International Jazz Day here was to bring jazz to people who might not otherwise experience it. When you develop a taste for it, you can't get enough of it, for sure."
Both Fautley and Hogan are encouraged by the number of young people gravitating to jazz in Peterborough.
"It's so cool to see young people that have acquired this taste for real intense, complicated and eclectic styles of music that I certainly didn't have when I was that age," says Hogan, with Fautley noting local high schools, St. Peter's and TAS in particular, are hotbeds for young jazz students.
International Jazz Day Peterborough is sponsored by Peterborough Community Savings, LLF Lawyers, McCosh Wealth, Peterborough Downtown Business Improvement Area (DBIA), and Peterborough Volkswagen, with kawarthaNOW.com as a media sponsor.
To keep up to date on last-minute developments, visit sites.google.com/view/jazzdayptbo/ or www.facebook.com/internationaljazzdaypeterborough.