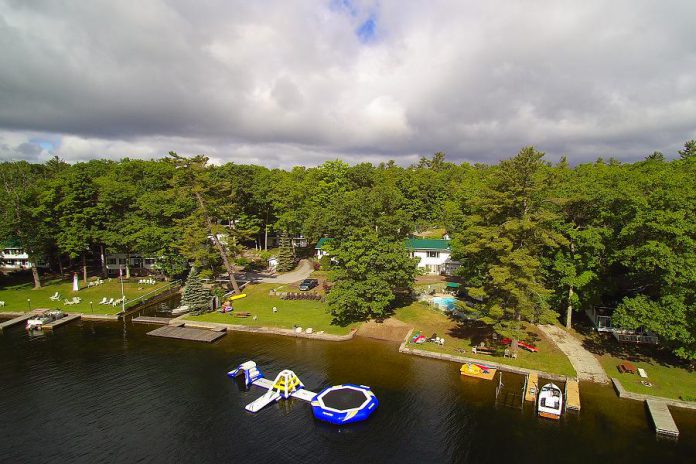 Successful tourism operators understand that, for their guests, it's all about making meaningful memories. Beachwood Resort, nestled along the shores of Lower Buckhorn Lake in Selwyn Township, has been helping visitors do just that since 1926.
The memories Beachwood's guests made this summer were only possible because owners Krista and Dave Morgan used every skill and tool available to them to deliver a resort experience that focused on comfort and safety.
And they're going to continue to do it this fall, welcoming guests during the glorious Kawarthas autumn that boasts scenic vistas, crisp air, and no bugs.
In early spring, the Morgans didn't know if the resort could even open because of the pandemic. But by August, thanks to the efforts of the entire team at Beachwood Resort, the family-run business was booming with a record numbers of guests.
"In the spring there was nothing but the unknown, but we made a decision to be open and it was a great decision," Krista recalls.
"We didn't know if we would be able to open and then suddenly, we were open and figuring out every detail of new ways to stay open."
With plexiglass barriers, masks, and sanitizer stations around the resort grounds, Krista and her team cautiously enjoyed a slow start to the summer season. They took the time to develop, learn, and implement numerous safety protocols. With far fewer guests than normal early on, there was also time for the Morgan family to use the resort amenities and make their own memories.
"This is a big beautiful place and in June we were on the lawn — we were the guests and we were enjoying things we would never normally get to do," Krista laughs. "This was our first year in a while without shoulder season guests."
While the summer season started to roll, many regular guests were missing out on their annual tradition of a stay at Beachwood and it became clear to the Morgans how important the resort has been to so many.
When the Beach family from Ohio first opened Beachwood as a fishing camp in 1926, they catered to their fellow Americans. For the first time this year, Beachwood — which the Morgan family purchased in 1944 and developed into a family resort — has been unable to welcome guests from the U.S. because of the pandemic.
"This was the first year missed by our American guests," Krista notes. "The first year missed in 45 years for some."
These longtime American guests had kept coming through the financial challenges of 2008, but were stopped this summer by the closure of the U.S.-Canada border, which prohibited non-essential travel.
While the Morgans have been missing the resort's American guests, the most frustrating challenge they faced this pandemic summer was launching their water playground of inflatable vinyl floating fun stations.
Public health authorities had initially recommended sanitizing the massive structures, even through the pieces would be located in the water and under strong UV rays. But sanitizer would have damaged the vinyl and likely would have had a negative environmental impact on the lake.
So Krista worked hard on getting everything assessed and finally, after months of perseverance, launched the water playground in August. The resort's guests were thrilled.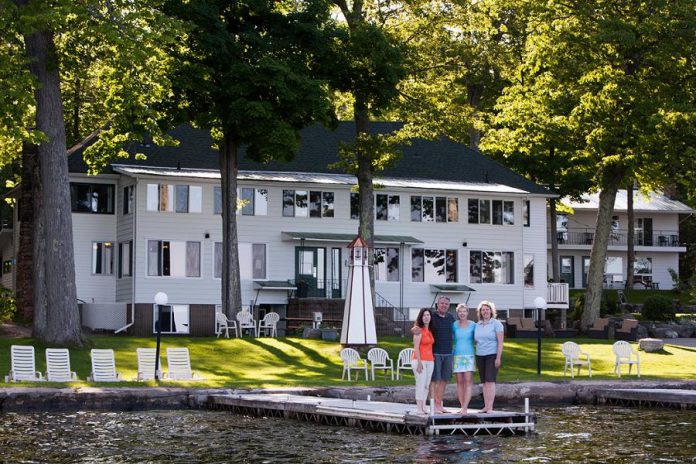 "Everything this summer has been about, 'How do we do this safely?'" Krista reflects. "Everything has a system, from hanging up life jackets after use that we then spray to doubling the amount of cleaning. Everyone knows what to do."
Krista says this is why so many guests returned this summer. They knew what to expect and they trusted the Beachwood team to provide a safe and comfortable environment.
Ensuring the comfort and safety of Beachwood guests required constant work from the team, which still included Krista's mom Karen who, at 78 years-old, still insisted on helping with the laundry every day.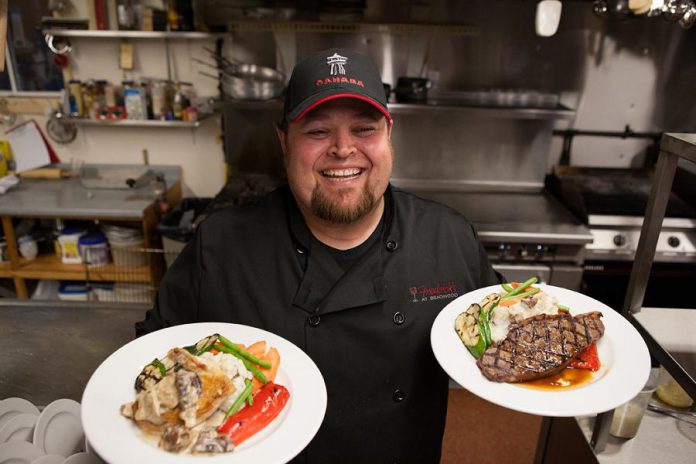 Some of the new safety measures resulted in welcomed changes, like a patio for the resort's beloved lakeside eatery Frederick's. And the necessary changes to the resort's long table fish fry on Monday nights, adored by guests and visitors alike, never had a negative impact. The fish fry proudly welcomed 60 to 90 people all summer long, some who came by boat from the neighbouring community.
"We took the long table set-up on the lawn and instead made individual family tables and it all worked out," Krista says. "It was a big success."
Reflecting on the summer season, Krista says everyone has been wonderful to deal with and notes that her team didn't have to enforce any safety rules — instead, they focused on giving guests the tools they needed and everything went smoothly. People enjoyed the resort, their vacation time, and making memories during this very remarkable year.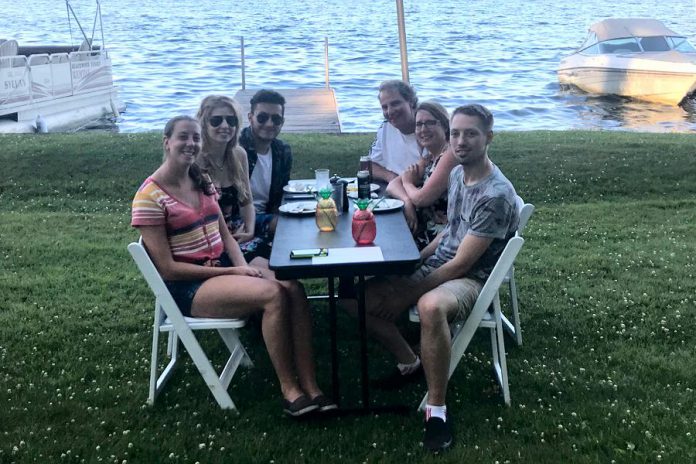 "There has been more laughter than tears," says Krista of the unusual summer she will never forget. "We have been busy and tired. Everything took extra steps and everything had a protocol."
"But we have some great stories to share and, through it all, we have remembered to be nice — because this is what we do."
Now that the summer season has wrapped up, the team at Beachwood is focusing on serving guests who are looking to enjoy a fall vacation. Short or long stays promise comfortable and cozy accommodations, access to amazing trails, clear star-filled skies, and spectacular fall colours, with Frederick's open for guests daily until October 11th, Wednesday to Sunday from October 12th until November 8th, and then as needed for groups of 15 or more until spring.
"Beachwood is a great place to visit and recharge before the winter ahead and we are here with lots of space, crisp air, and all the beautiful fall colours," Krista adds. "We're open and we know how to do this safely."
The resort is even staying open all winter, providing self-catering accommodation for the growing number of Ontarians living in summer cottages and trailers who would normally spend their winters in the U.S.
Beachwood Resort, situated on 1,400 feet of prime Lower Buckhorn Lake shoreline, is located at 3043 Beachwood Drive in Lakefield. Accommodations include rooms and suites in the Main Lodge as well as lakeside condos and detached cottages that are available year round. For more information and to book a stay, call 705-657-3481 or 705-657-2303 (toll free at 1-888-313-1118), email info@beachwoodresort.com, or visit www.beachwoodresort.com. You can also follow Beachwood Resort on Facebook, Instagram, and Twitter.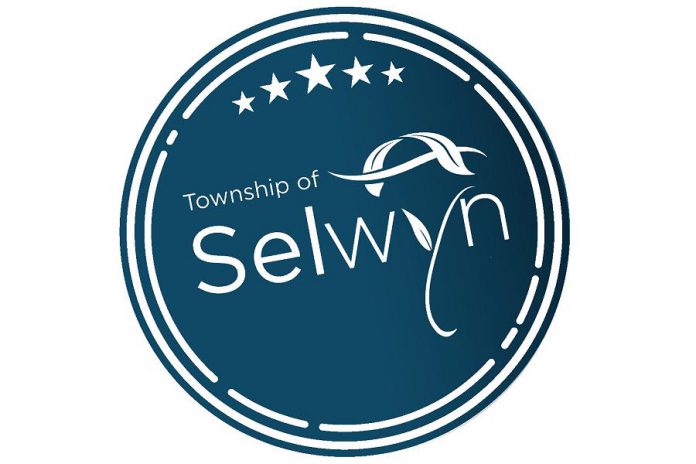 The Township of Selwyn has created a comprehensive strategy to help assist local businesses and community organizations recover from the economic impact of the COVID-19 pandemic.
The Selwyn COVID-19 Economic Recovery Strategy includes a five-month multimedia marketing campaign to promote Selwyn's businesses and community organizations, municipal grants for not-for-profit organizations, the Selwyn Business Re-Opening Program in partnership with Community Futures Peterborough that provides $250,000 to help Selwyn businesses with COVID-19 related adaptation expenses, and much more.
For more COVID-19 resources for Selwyn businesses, visit selwyntownship.ca.