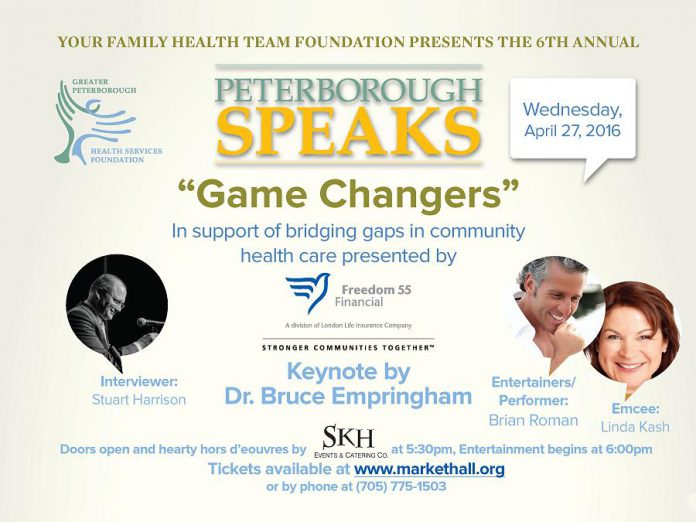 Save the date: the sixth annual Peterborough Speaks fundraiser for Your Family Health Team Foundation returns to Peterborough's Market Hall on Wednesday, April 27, 2016.
Dr. Bruce Empringham — Vice President and Medical Director for Great-West Life Assurance Co., London Life Insurance Company, and the Canada Life Assurance Company — is delivering the keynote, presented by Freedom 55 Financial.
The theme for this year is "Game Changers" and the four speakers are:
kawarthaNOW will be providing a profile of each of the speakers in the weeks preceding the event.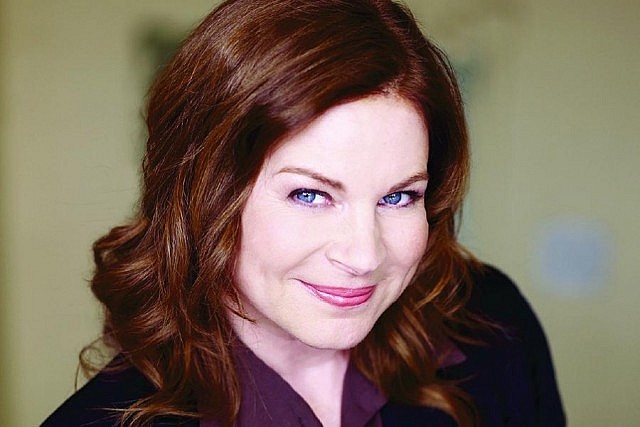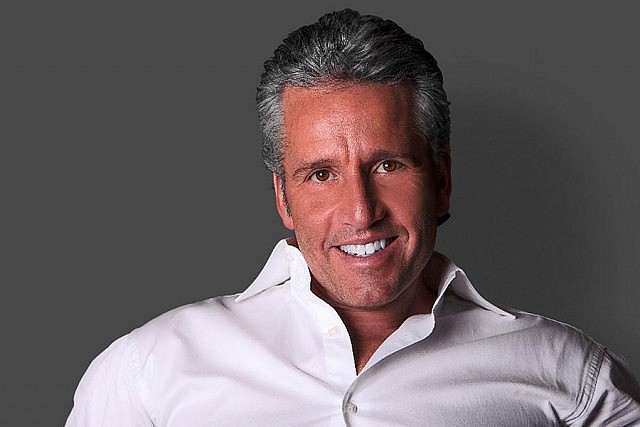 Stuart Harrison, President and CEO at Greater Peterborough Chamber of Commerce, will be hosting a question-and-answer section with each of the speakers.
Local entertainment personality Linda Kash will be the emcee for the event, with crooner Brian Roman providing special entertainment. The Shish-Kabob Hut will be catering the event.
Tickets are $63 (including fees) and are available in person at the Market Hall box office, by calling 705-749-1146, or online at www.markethall.org.
This year's Peterborough Speaks will be focusing on the mission of Your Family Health Team Foundation to "Bridge the Gap" in community health care, by keeping patients safe and free of risk at every stage in life.
Thirty years ago, the Sisters of St. Joseph built the St. Joseph's Care Foundation. Today, Your Family Health Team Foundation (previously called the Greater Peterborough Health Services Foundation) continues to accomplish its mission of prevention, compassion, and support.
This includes stroke prevention for seniors and patients who require blood monitoring, critical information for expectant mothers and families, and counselling for patients suffering from anxiety and depression.
"Prevention of stroke, diabetes, and diability are key to many of our programs," says family physician Dr. John Beamish. "Providing compassionate, expert care is at the heart of everything we do."
For more information about Your Family Health Team Foundation, visit www.gphsf.ca.