Home
Authors
Articles by Eva Fisher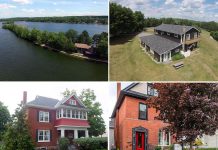 Featuring properties from Jo Pillon of Royal LePage Frank Real Estate, Emma Kearns of Century 21, County Home Inspection, and The Galvin Team at RE/MAX Eastern Realty Inc.
Featuring sausages from local butchershops, St. Veronus, Amandala's, By the Bushel, and a farewell from Nuttshell Next Door.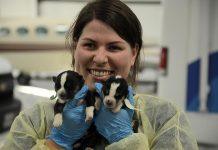 Peterborough Humane Society raising funds for first-ever provincial dog rehabilitation centre.
Featuring Style Your Nest, Swanky Events, and Lakeshore Designs.
Featuring Hi Ho Silver, My Left Breast, and John Roberts Clothiers.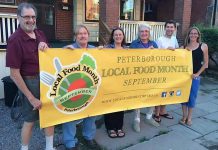 Featuring Local Food Month, Chasing the Cheese, Locavorest, and The Little Apron Company.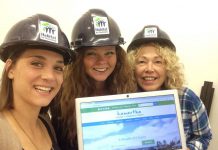 You can spend your winnings with any of the Chamber's 350 members.
Featuring the Bancroft Brewing Company, fresh local sweet corn, Karma's by the River, Marley's Bar & Grill, and the Bobcaygeon Craft Beer and Food Festival.
Featuring locally made frozen treats, Jewel Just Fine Wines, making Peterborough an Edible City, and Caffeina.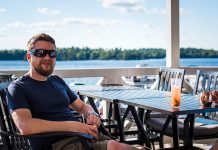 25 places in Peterborough and The Kawarthas to soak up the sun during patio season