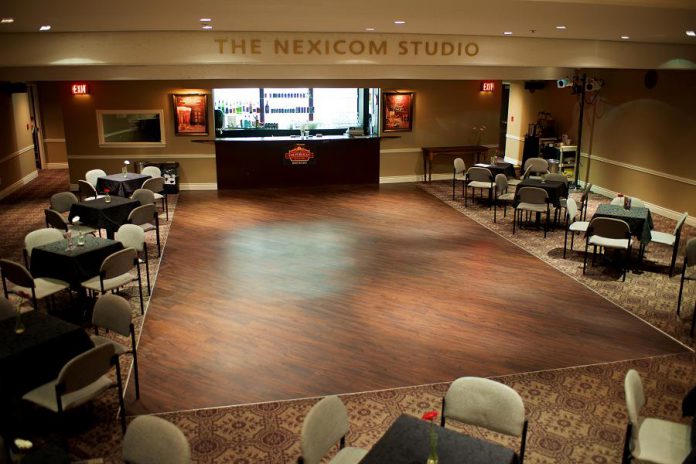 There's no denying Showplace Performance Centre's place as a premiere live entertainment venue serving audiences in Peterborough and the surrounding region.
Opened in October 1996, the downtown Peterborough venue has been home to hundreds of concerts, theatre productions, and dance performances, both in its 647-seat Erica Cherney Theatre and the much more intimate lower level 100-seat Nexicom Studio. With a stated mission "to present, promote and sustain the performing arts," the not-for-profit Showplace organization has clearly delivered and then some.
Now there's a new message that Showplace board members, staff, and volunteers want to share: a reminder that the venue, at the end of the day, is primarily a rental facility. In fact, more than half of the events that take place at Showplace are rentals.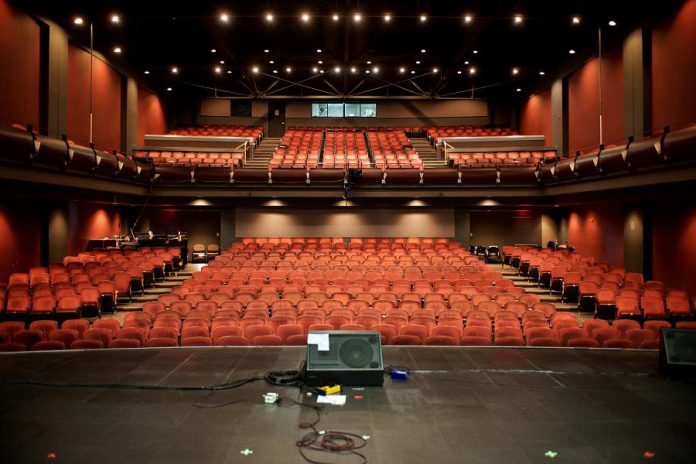 As such, the theatre's new "Think Inside The Theatre" campaign is pushing that message in the hope that more groups and individuals will book the facility for non-entertainment events, including conferences, product launches, trade shows, weddings, and family receptions, to name but a few possibilities.
"We have three distinct spaces that are very versatile," says Showplace house manager and volunteer coordinator Kait Dueck, referring to the Erica Cherney Theatre, the Nexicom Studio, and the street-level lobby, which can accommodate up to 60 people for smaller events.
"You can build your event from scratch. We have the front of house and technical expertise to make your event a reality."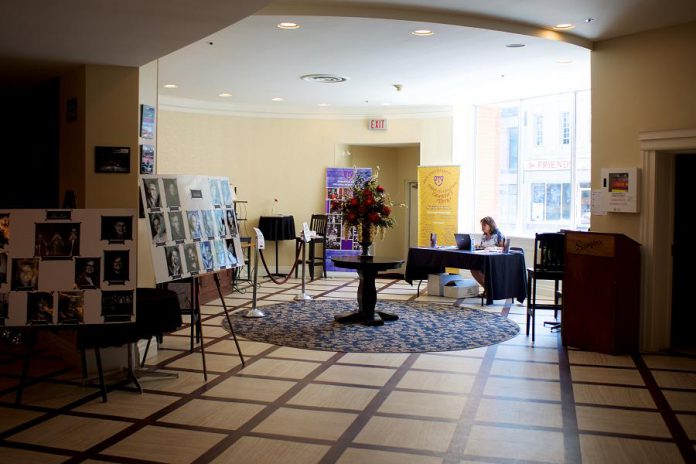 "While you could book a room the same size as the Nexicom Studio elsewhere, it's not going to come with the staff expertise and the equipment that Showplace can provide," Dueck notes.
And, she says, that expertise and equipment comes doesn't come with a big price tag.
"In terms of just renting the space, we're extraordinarily competitive," Dueck says. "Cheaper than most places in fact. And, if you're a community or non-profit group, chances are good that we're going to give you — as long as our expenses are covered — a really good deal."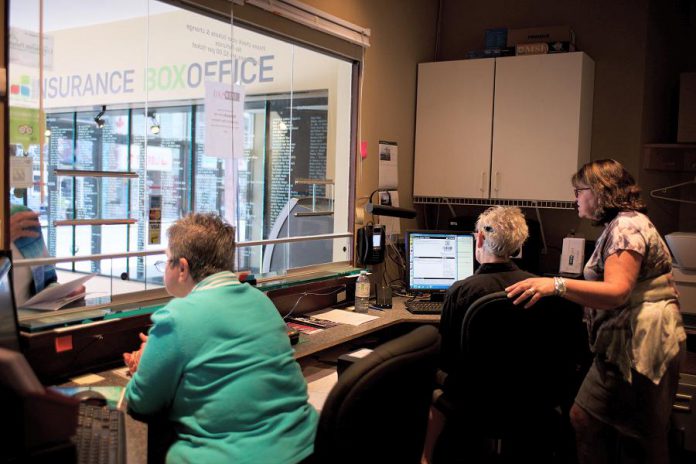 "Do you need a technical director? Do you need a lighting operator? Do you need an audio technician? Are we setting up sound equipment and risers? Are we setting up lighting? All of these things we can make happen."
"We do have to cover our expenses but, if you want the space during business hours when staff are already here, you don't have to pay extra for them."
Among the staff is technical director Rael Corkery who works with booked event organizers on their presentation needs, be that audio, video or lighting, and often a combination of all three. He says new and sometimes off-the-wall technical challenges, combined with the fact that "every day is different", keep him motivated.
"Sometimes we start from scratch and we build from the ground up," says Corkery. "I've done shows in the studio space that are kind of standard, but we've also done plays (in the Nexicom Studio). It's a lot of work but we make it happen. Audiences come in and are wowed. They don't know or need to know all the work that goes into it. They come and they say 'That was incredible' and that's enough."
"The only thing I haven't seen here are pyrotechnics. That would be like six months of advancing, fire chief approval, a ton of paperwork. Anything extra that the client can't bring or doesn't have access to we can source out and have it here for them, often at a very competitive price."
For the Think Inside The Theatre campaign — Showplace's take on the aphorism "think outside the box" — the organization wants people to understand the theatre's versatility for hosting a wide range of events.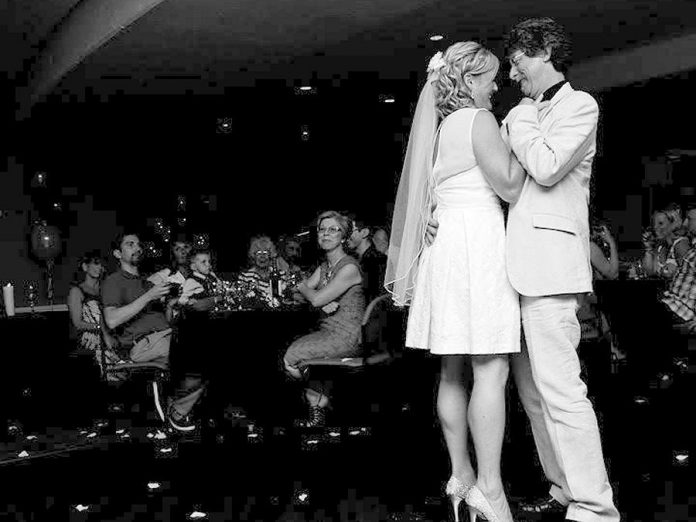 For example, for kids' birthday parties, Corkery notes he can hook up an Xbox system to play on a huge screen, with the sound coming through the theatre's massive speakers.
While the Think Inside The Theatre campaign is focused on promoting even more non-entertainment events, such events have already been staged at Showplace with great success.
"A couple of years ago we had a wedding in (the Nexicom Studio) of the first general manager of Showplace, Peter Sudbury, and Dani Breau," Dueck recalls.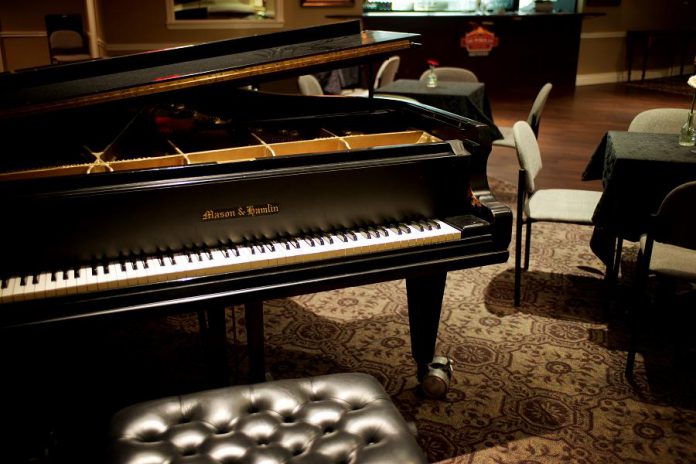 "It's remarkable how transformable this space is. Steve Paikin did a book launch here with David Goyette. We've had many corporate events and conferences. Just last summer we hosted the Métis Nation of Ontario Conference and we have also hosted Ontario Presents, the largest conference of theatre managers in the province."
Dueck says that while Showplace is a not-for-profit entity, it must cover the costs associated with operating the theatre, as well as pay for the programming offered by its Showplace Presents menu of entertainment. To that end, she notes it's important, bordering on necessary, "to have income coming through the doors" during the off-season.
For example, Dueck says, there's more availability of the theatre's spaces for rentals during July and August. That said, whatever time of year you are looking to book the main theatre, the downstairs studio, or the lobby, "We have a very reasonable, generous general manager (Emily Martin) who would be happy to make it work for you."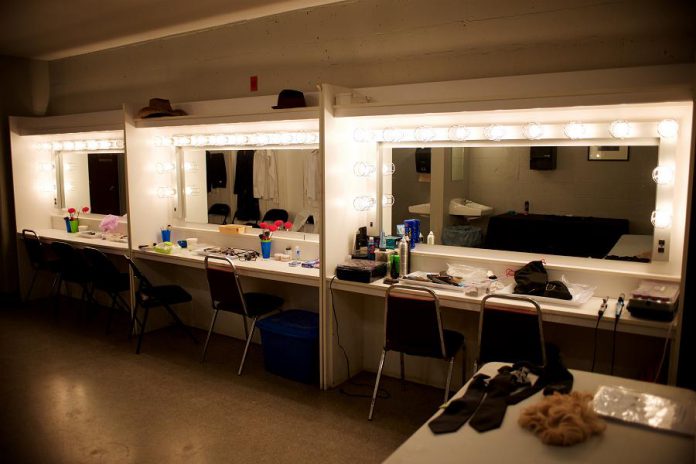 "We want to showcase not only the versatility of the space but the versatility of our very small but hard-working and incredibly talented staff," says Dueck, who marked 12 years at Showplace this past December.
"You can have the space but without the team to make the magic happen, you just have the space. We know how incredible the facility is, but even more incredible is the team."
"It's our desire to invite people into our space and show them what we can do. We take pride in what we do and want the space to be used as much as possible because we believe in it."
For more information about renting space at Showplace, visit www.showplace.org/spaces/. If you're interesting in renting, contact general manager Emily Martin at 705-742-7089 ext. 15 or gm@showplace.org.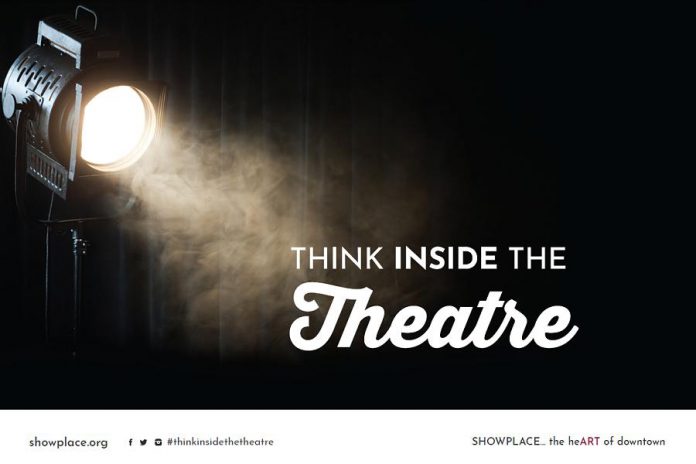 This story was created in partnership with Showplace Performance Centre.