In 2019, kawarthaNOW published almost a thousand stories, including quite a few breaking ones. As a locally owned independent online media company, we strive to cover stories from across the Kawarthas that the traditional media don't.
We did this with the help of our pool of talented writers from Peterborough and the Kawarthas (Amy Bowen, Josh Fewings, Eva Fisher, Paula Kehoe, Paul Rellinger, April Potter, Barb Shaw, Shannon Taylor, Sam Tweedle, along with myself and our publisher Jeannine Taylor) and several guest writers.
We also maintained a monthly inventory of around 1,000 local events, thanks in large part to events editor Marie Miller of Trent Hills, who joined our team in 2019.
Advertisement - story continues below
In addition to breaking news and community stories, in 2019 we published four weekly columns (businessNOW, nightlifeNOW, Peterborough GreenUP, and The Beach Report during the summer) as well as five monthly columns (artNOW, musicNOW, kNOSH News, our top Instagram photos, and what's coming to Netflix).
Below we've selected our 19 most-read and most-shared stories of the past year, ranging from good news stories to not-so-good-news stories, culminating in our most popular "story" of the year.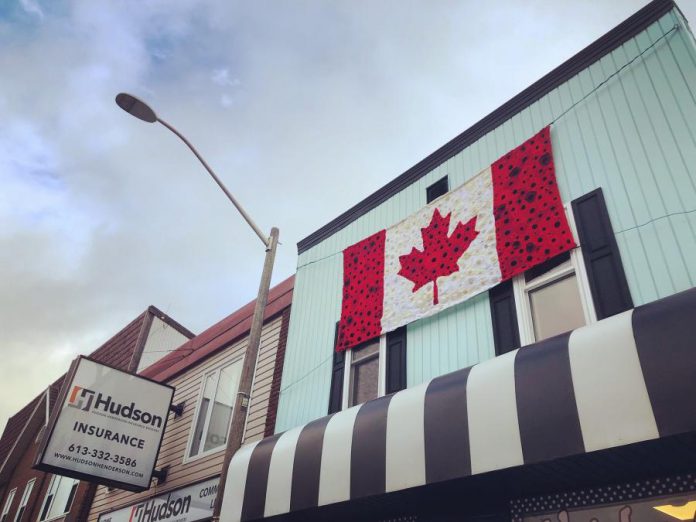 In November, volunteers with Hospice North Hastings hand crafted a large Canadian flag of poppies to commemorate Remembrance Day.
The flag was hung at Vintage on Hastings, the shop operated in downtown Bancroft by Hospice North Hastings.
Hospice volunteers have created different poppy-based art installations over the past years, including the Station Street poppy "yarn bomb" as well as Canada's largest poppy consisting of thousands of hand-crafted poppies.
In October, Campbellford bakery Dooher's was named the Sweetest Bakery in Canada for the second year in a row in an online competition sponsored by Michigan-based Dawn Food Products.
Dooher's Bakery, which celebrated its 70th anniversary in 2019, was founded in 1949 when Muriel and Harry Dooher opened a small bakery in Madoc, using a small wood-fired oven and a manually pumped water tank to bake their goods. The bakery eventually relocated in Campbellford.
Muriel and Harry's granddaughter Corey now owns the bakery, which she operates with the help of her three children, making it a fourth-generation family-owned bakery.
Dooher's receives a prize package valued at $6,721, which includes an all-expenses paid trip for two to participate in a workshop with Dawn Food's senior bakery application chef, where they will create custom bakery items and learn about the industry's latest trends to incorporate new ideas into their offerings.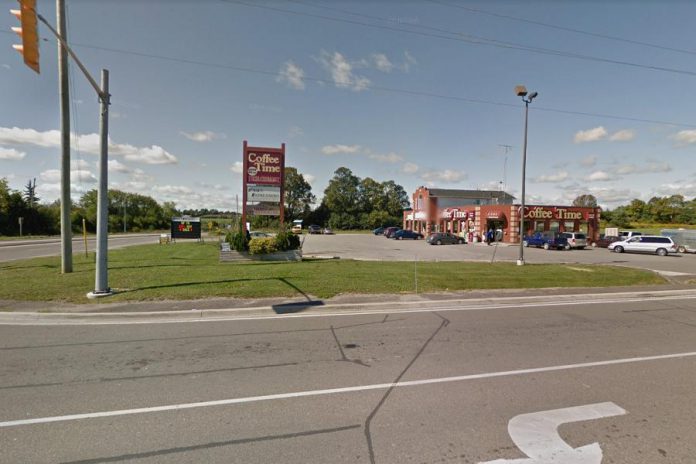 In August, the Alcohol and Gaming Commission of Ontario announced the results of the province's second cannabis store lottery — and a proposed store on the border of Kawartha Lakes and Peterborough County made the list.
Huge Shops Ontario Inc., one of the seven successful applicants in eastern Ontario, will be opening a store at 566 Frank Hill Road in Fowlers Corners. This is the plaza at the northwest corner of Highway 7 and Frank Hill Road that contains a Coffee Time store.
Huge Shops is a Toronto-based cannabis retailer that has a strategic alliance with Chairman's Brands, parent company of Coffee Time. The store will be located beside the Coffee Time location.
Update: A sign is currently posted in the window advertising for employees for the new store.
In July, Egyptian rescue dog Layaly escaped from the Cavan-area foster home where she had been staying.
After being missing for a week, a team of volunteers successfully trapped the lab-malinois mix.
In Egypt, Layaly was a stray dog who had had a string tied around her neck for so long it caused her neck to swell, creating serious damage to her throat and lymph nodes. It took Egyptian rescuers 10 nights to rescue her, so they named her Layaly (her name in Arabic is the plural form of "night").
She was treated for her health issues while at the Egypt shelter and, while her wounds healed, she needed additional medical treatment unavailable in Egypt. She also had severe emotional and psychological issues as a result of the cruelty she suffered.
Through the efforts and donations of volunteer organizations including Omemee's Furry Family Animal Rescue, founded by Anette Targowski, Layaly was brought to Canada in July to receive medical treatment.
Advertisement - story continues below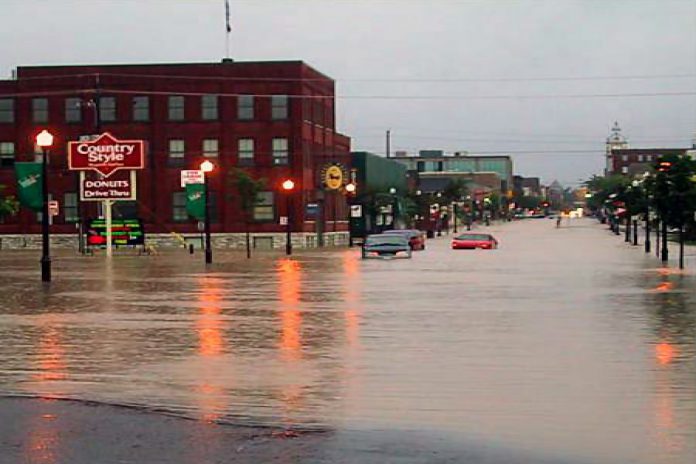 July 15th was the 15th anniversary of the Great Peterborough Flood of 2004, when 14 billion litres of rain fell on Peterborough in a single day — the same amount of water that flows over Niagara Falls in about 40 minutes.
The city's outdated drain and sewer system was unable to cope with that much storm water, resulting in sudden and severe flooding. The City of Peterborough declared a state of emergency after the storm, which stayed in effect for two weeks.
In the end, the flood resulted in $95 million in insured losses in Peterborough, according to the Insurance Bureau of Canada. Costs of repairs and restoration (including roads, bridges, culverts, and buildings) equalled $21 million.
Since the 2004 flood, the City of Peterborough has completed numerous projects — including studies, diversion projects, storm sewer retrofits, and culvert replacements — to help reduce the impact of any future floods.
On March 22nd, well-known Peterborough resident Jonathan Hall passed away after suffering a heart attack — less than a week after celebrating his 44th birthday.
In 2018, Hall opened The Twisted Wheel in downtown Peterborough bar with co-owner Mike Judson. As a DJ, he was known as "Jonny Trash".
Hall was also the former owner of Spanky's, Splice, and Trasheteria and was the founder of the annual Hootenanny on Hunter Street music festival.
Earlier in March, Hall and his partner Kayley Duggan has just purchased Nostalgic Journey, an antique and collectibles store on Highway 7 at Drummond Line.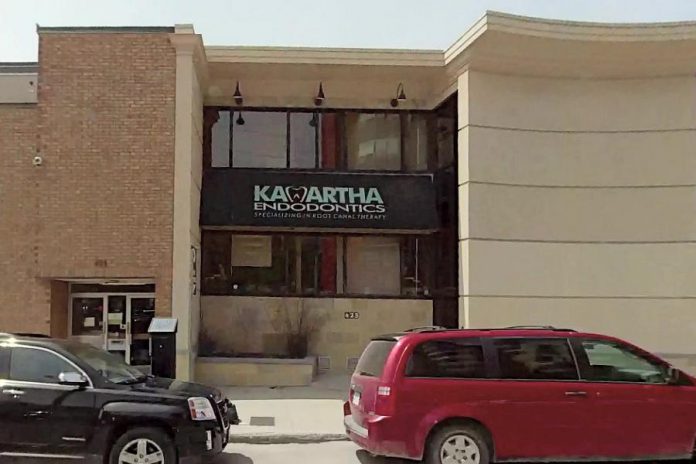 In September, Peterborough Public Health held a media conference advising patients of Kawartha Endodontics — a dental clinic in downtown Peterborough that specializes in root canal treatment and surgery — of a potential risk of bloodborne infection.
Medical Officer of Health Dr. Rosana Salvaterra advised patients who received treatment before July 16, 2019 to make an appointment with their healthcare provider to discuss testing for hepatitis B, hepatitis C, and human immunodeficiency virus (HIV). The warning followed an investigation about potential infection prevention and control practices at the clinic.
Normally, Peterborough Public Health would order the dental clinic to provide patient contact information so the health unit could directly notify patients by mail. Since the clinic — which strongly objected to the health unit's conclusions — was appealing the health unit's order for information, Peterborough Public Health decided to notify patients directly through the media.
Advertisement - story continues below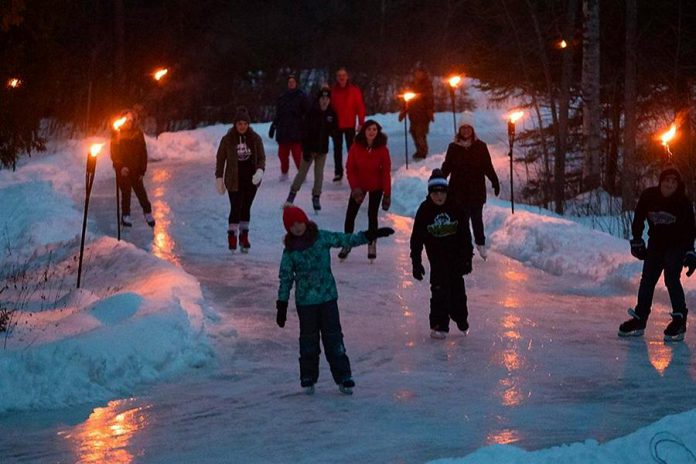 On a January weekend, Balsam Lake Provincial Park near Coboconk opened a 1.4 kilometre "ice trail" where members of the public could skate during the afternoon and the evening, when the trail was lined with lit torches.
The outdoor skating trail was part of Coboconk's annual "The Frostival" event, hosted by the Coboconk, Norland & Area Chamber of Commerce in partnership with Balsam Lake Provincial Park and Kawartha Lakes Tourism.
Note: It is unknown whether the ice trail will reopen in January 2020.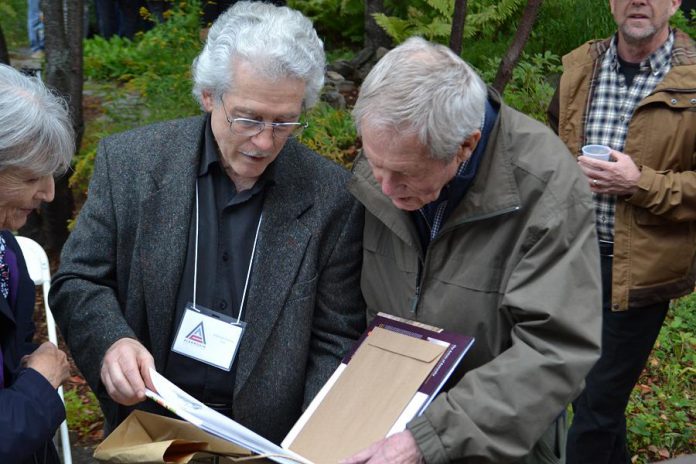 In September, renowned Canadian wildlife artist and naturalist Robert Bateman received The Algonquin Park Legacy Award at a special event at the Algonquin Art Centre in Algonquin Park.
Bateman was presented the award by his long-time friend and acclaimed wildlife artist and naturalist Michael Dumas, who was the recipient of the inaugural award in 2018.
Established by the Algonquin Art Centre, the Algonquin Park Legacy Award recognizes artistic excellence, outstanding contributions to art in Algonquin Park, and life-long dedication to nature and wildlife.
Bateman first visited Algonquin Park in 1939 when he was nine years old during a family summer vacation, and began working at the Algonquin Wildlife Research Station at the age of 17. While he was there, working as a manual labourer and assisting researchers with their field work, he developed his skills as an artist — with the park's natural landscapes and wildlife his subjects.
Bateman's experiences at Algonquin Park were instrumental in forming his lifelong passion for both art and nature.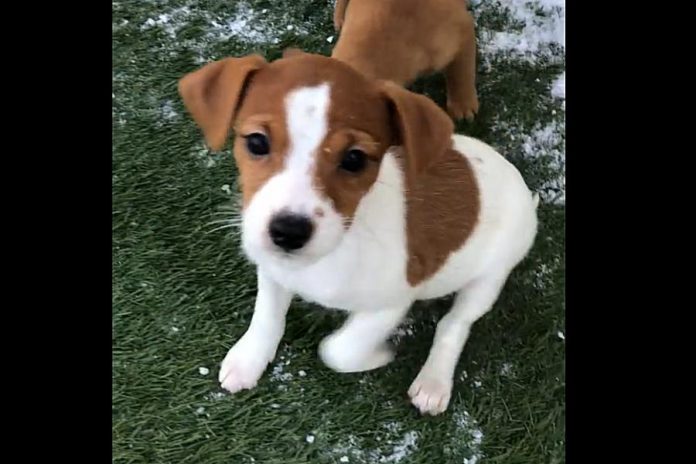 In January, the Humane Society of Kawartha Lakes in Lindsay had a number of Jack Russell/Chihuahua puppies available for adoption.
The puppies were part of a group of 32 dogs that were rescued from a home that had 58 puppies and adult dogs. All the rescued dogs were skinny and malnourished.
The dogs included Jack Russells, Chihuahuas, Terriers, and Boxer mixes ranging in sizes and ages.
Update: The dogs have all been adopted.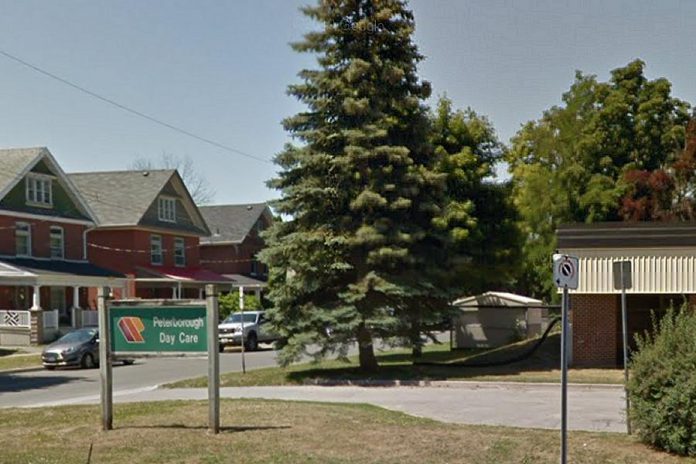 In September, the City of Peterborough announced plans to get out of the business of directly operating child care spaces by June 2020 in response to provincial funding cuts.
The city proposed closing its two directly operated child care centres, Pearson Day Care Centre and Peterborough Childcare Centre, as well as its before and after school programs at Edmison Heights and Westmount public schools.
The proposal would have eliminated 297 child care spaces and 30 city staff positions, as well as some additional on-call staff positions.
Update: The proposal will be considered by city council in January 2020.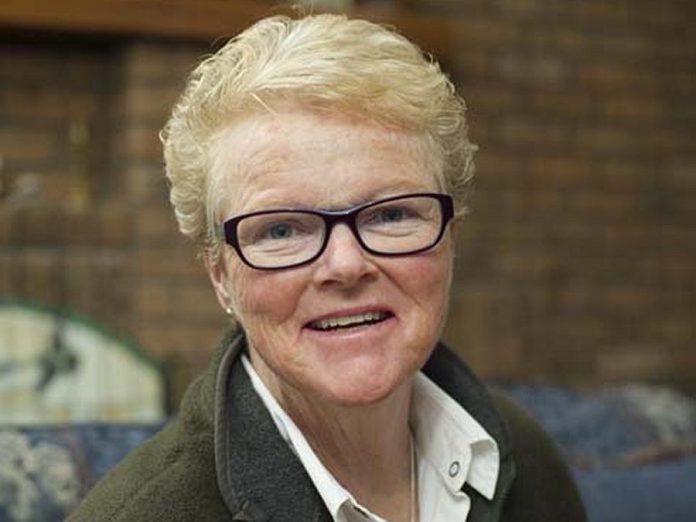 In November, Peterborough veteran Lee-Ann Quinn was among 41 people honoured by Canada's Governor General Julie Payette.
The 59-year-old Quinn received the Sovereign's Medal for Volunteers in recognition of her leadership roles with the Peterborough chapter of the Canadian Association of Veterans in United Nations Peacekeeping and her role as a co-founder of Salaam Peterborough, which has sponsored several Syrian refugee families in Canada.
Born and raised in Peterborough, Quinn is a nurse practitioner who joined the Canadian Forces in 1987 at 26 years old, where she served 23 years as a military nurse, including four tours in the former Yugoslavia, Somalia, Rwanda, and Afghanistan.
After leaving the service with the rank of major, she made it her mission to inform the Canadian public about the Canadian Forces' mission in Afghanistan, giving presentations to community groups including veterans' organizations.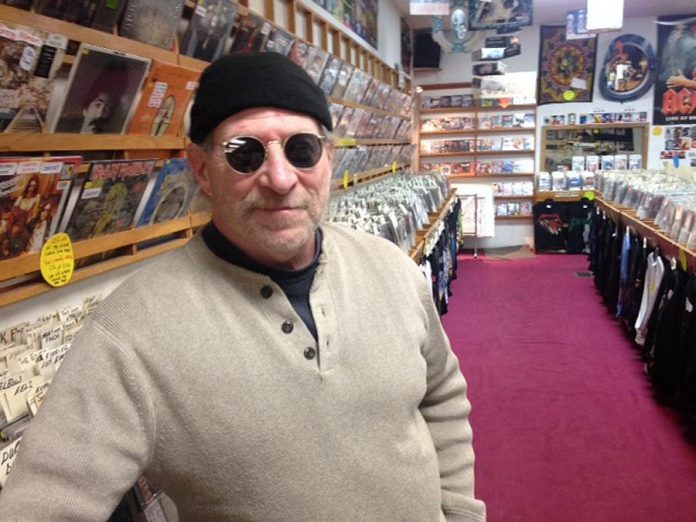 In October, Mike Taveroff — who operated the iconic Moondance store in downtown Peterborough for 46 years before closing it in 2018 — passed away at the age of 70 from cancer.
Taveroff was diagnosed with stage four cancer in March 2019, less than a year into his retirement. He was receiving palliative care before his death.
Taveroff opened Moondance, Canada's oldest independent record store, in 1972. Named after the Van Morrison song, the store was originally a clothing store owned and operated by Taveroff's wife Cheryl. Cheryl passed away from cancer in February 2017 at the age of 69 and, in January 2018, Taveroff announced he was retiring and closed the store in April of that year.
Advertisement - story continues below
in June, HGTV Canada announced it was looking for candidates for its new television series, tentatively called Big Home Overhaul, which will premiere in spring 2020.
The feel-good renovation show will see HGTV's most talented contractors and designers work together to complete whole-home renovations for worthy homeowners — people who are always giving to the community and asking for nothing in return, despite having gone through hard times.
The show will be hosted by Cheryl Hickey of ET Canada, who will bring together a different HGTV Canada celebrity contractor and designer in each episode to plan and execute the makeover, with the help of the homeowner's family, friends, and members of the community.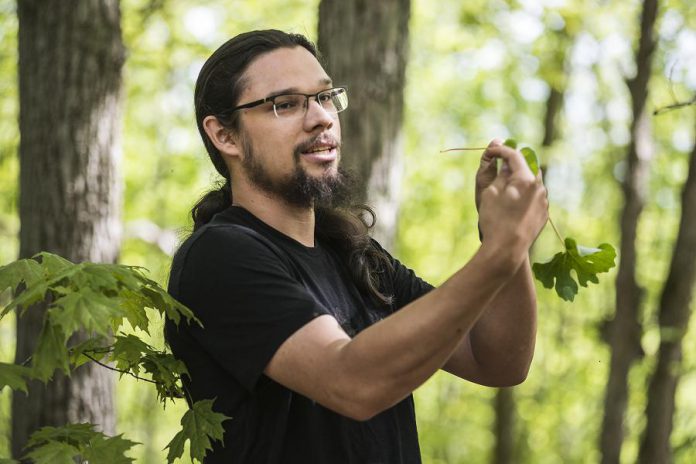 In May, Kawartha Land Trust — the only non-governmental charitable organization committed to protecting land in the Kawarthas — hosted two guided indigenous medicine walks at Ballyduff Trails.
The trails are located at the 260-acre McKim-Garsonnin property, protected by Kawartha Land Trust through a Conservation Easement Agreement.
Joe Pitawanakwat and Beedahbin Peltier led the walk, where they spoke about the cultural, medicinal, and ecological importance of different native plant species found in the area.
Both men have helped design indigenous perspective curricula for universities and colleges and continue to actively educate the general public about plant-based medicine and sustainable harvesting of plants.
In May, Peterborough Musicfest announced the lineup for its 33rd season of free, sponsor-supported outdoor concerts during the summer.
One of the most popular performers announced was the opening act, a solo acoustic show by Toronto's City and Colour (Dallas Green).
Other acts during the 33rd season — which ran every Saturday and Wednesday from June 29th to August 17th — included The Reklaws, Crash Test Dummies, Said The Whale, The Sheepdogs, and Dwayne Gretzy.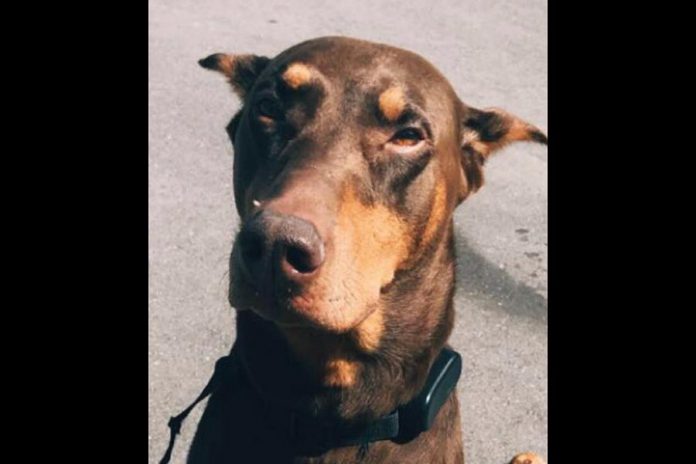 In October, the Ontario Provincial Police in Kawartha Lakes sought the public's help after a dirt bike struck and killed a dog in Omemee.
Zeus and his owner were walking along Mary Street in Omemee when three dirt bikes approached at a high rate of speed, with one of the dirt bikes striking the dog, which died from its injuries a short time later.
Update: Police have not provided any further information on the status of this case.
In December, kawarthaNOW broke the news of the opening to drivers of the final stretch of Highway 407 — connecting the 407 to Highway 35/115 — beginning Monday, December 9th.
A toll road owned by the Ontario government, the Highway 7 East project was originally scheduled to be completed in 2020.
The government's early announcement of the much-anticipated opening was unexpected, making this our second most popular story of 2019 with more than 43,000 views and 12,200 shares on social media.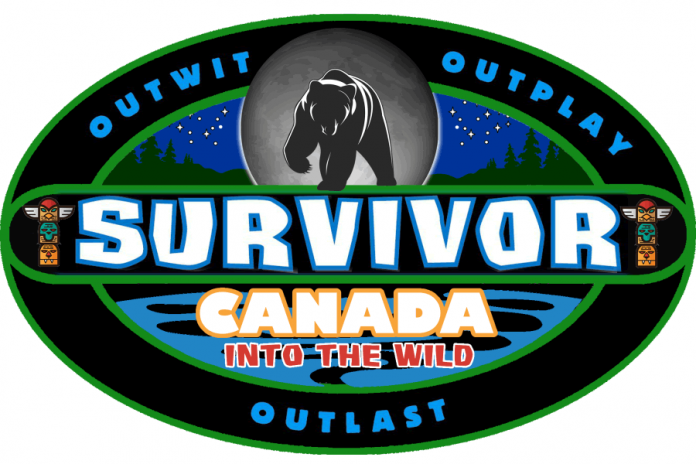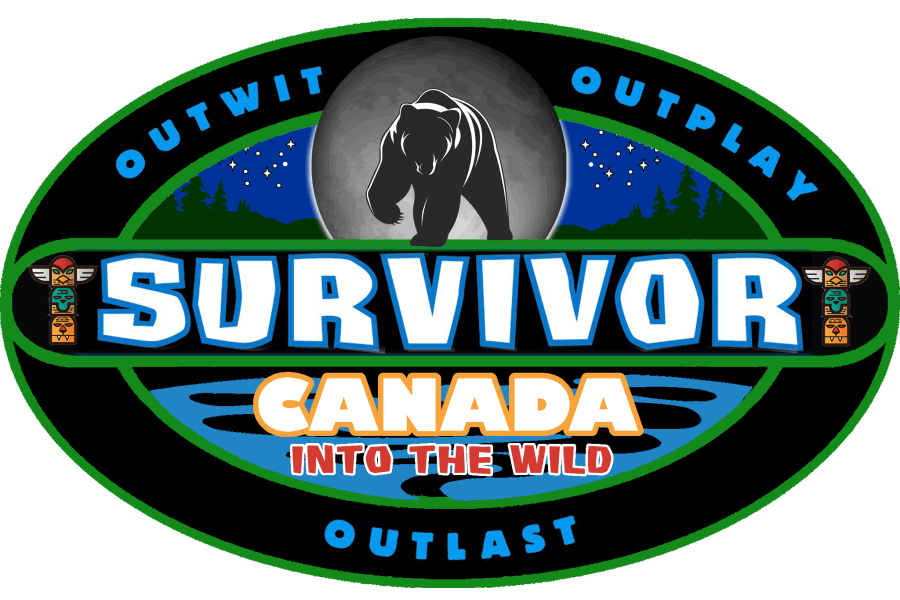 Our record-breaking top story of 2019 was published on April Fool's Day, when we reported that the popular CBS reality TV series Survivor was considering filming a season at Algonquin Park in Ontario.
Our realistic-looking logo combined with the actual fact that Canadians are now allowed to compete on Survivor — Tom Laidlaw, who appeared on the Island of the Idols season in 2019, was the first Canadian to ever appear on the show — evidently fooled a lot of people.
The story went viral within hours of publication, attracting more than 60,000 page views and almost 20,000 shares on social media. In fact, the story continued to gain so much traction days after April 1st that we were forced to post a notice that it was an April Fool's joke — but we still think it's a great idea!