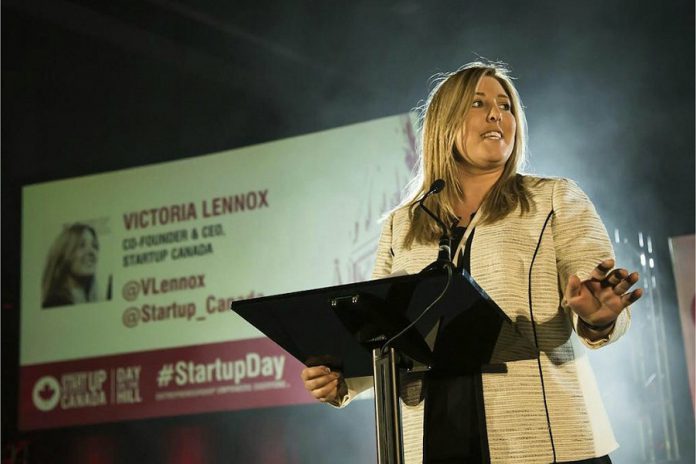 Once again for 2018-19, the Women's Business Network of Peterborough (WBN) is presenting an excellent lineup of high-quality and inspiring speakers for the upcoming season, which runs from September to June.
Complementing the speaker line-up are networking trade shows, development opportunities, the annual holiday gala and auction, and more.
The 2018-19 program launches in September with a keynote presentation that reinforces this year's theme of "Better Together". WBN members Tracey Ormond, Monika Carmichael, and Heather Doughty will share how they got their start in business, their challenges, deep motivators, and secrets for success.
Most WBN member meetings take place at Holiday Inn Waterfront (150 George St., Peterborough) with networking at 5:30 p.m. dinner at 6:30 p.m., and the keynote speaker at 7:30 p.m.
The meetings are included as part of WBN membership, but anyone can register online and come as a guest (the cost is $50 for dinner and speaker) — but don't wait, as spaces fill quickly!
Here's WBN's program for 2018-19 (we'll be updating the program over the coming weeks as it's finalized):
---
September 5, 2018 – Season Kick-off – Reconnect With The Woman Of WBN
Location: Holiday Inn Waterfront (150 George Street, Peterborough)
Networking 5:30 p.m., Dinner 6:30 p.m., Speaker 7:30 p.m.
This year's kick-off meeting reflects the theme of the season: Better Together. Instead of featuring a guest speaker, the meeting aims to reconnect you with the women of WBN by sharing the stories of three members: That's A Wrap owner (and WBN president) Tracey Ormond, Trent Valley owner and general manager Monika Carmichael, and photographer Heather Doughty.
Here's a taste of their stories in their own words, but you'll have to attend the kick-off meeting to hear more about their journeys, challenges, and successes as women in business.
Tracey Ormond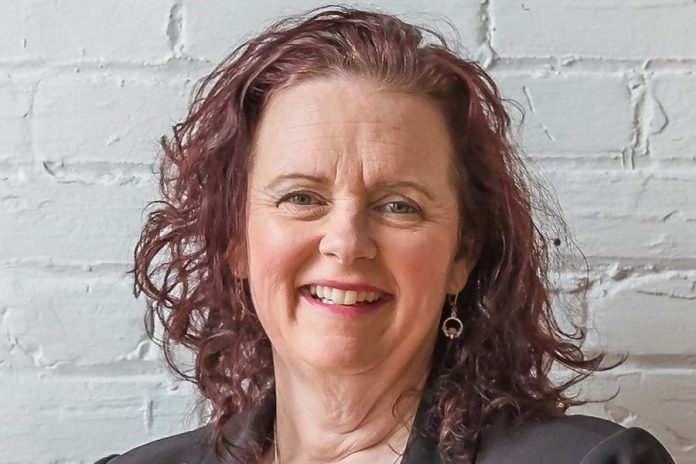 I am the owner of That's A Wrap Catering here in Peterborough. I am also co-owner of Classic Home Cooking, a meal delivery service for Seniors and busy families. Self-taught in the culinary arts, I got my start by providing homemade lunches and meals to friends and family. After years of private catering in my spare time, while I held a desk job, I became restless and started working on my bucket list. My career took a slight turn at that point but years later I reconnected to my cooking and with the new found ability to use Ashburnham Funeral and Reception Centre's commercial kitchen was able to grow my catering company to what it is today.
Monika Carmichael
I am the proud and dedicated owner and active General Manager of Trent Valley Honda (as well as the only female car dealer in Peterborough), and will be celebrating 44 years serving the Peterborough community. In 2005, I bought majority interest of the company from my father and was approved as Dealer Principal by Honda Canada, and I continue to build on my father's legacy and add my own influence, flare and brand experience to my growing business. As women, I believe we all need to allow ourselves to dream bigger; nothing is impossible if you are willing to work at it, I am my own proof of that.
Heather Doughty
Photography is not just my job; it is my soul; when I pick up my camera I try to capture emotions and tell stories through my lens. As a local a photographer, I have met many incredible people in this community and I have always wanted a way to tell these stories; I started the Inspire Project in 2018, which allows me to do just that. I am both honoured and humbled to be able to photograph each one of the incredible women in this project. My goal is that their photos reach out to you; touch you and the story their portrait tells inspires you.
October 3, 2018 – Engaging Women in Political Action with Jocasta Boone
Location: Holiday Inn Waterfront (150 George Street, Peterborough)
Networking 5:30 p.m., Dinner 6:30 p.m., Speaker 7:30 p.m.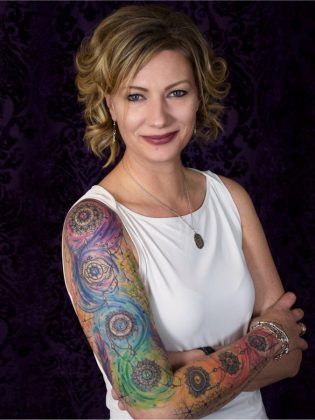 Jocasta Boone is a Director of the Resonance Centre for Social Evolution and Publisher of Electric City Magazine.
As a communications and community engagement consultant, she has worked with small businesses, community associations, and non-profits helping them to share their mandate, better serve stakeholders, and engage community.
An active community volunteer, Jocasta has served on the Habitat for Humanity and Women's Business Network of Peterborough boards, was Chair of Peterborough Fashion Week (which raised over $55,000 Five Counties Children's Centre), and has been a member of dozens of committees and community groups. Currently, she is leading the Women and Community Leadership initiative.
Her journey into politics began in 2014 when she ran for councillor in Monaghan Ward. After a narrow defeat, she then served as Communications Director to Maryam Monsef's federal Liberal nomination campaign, followed by Stakeholder Director for the federal election campaign. After Maryam's win, Jocasta served the riding as Community Engagement Coordinator.
In May 2016, she headed to Ottawa where, as Special Assistant – Communications for the Ministry of Democratic Institutions, she coordinated a Canada-wide consultation on electoral reform.
Jocasta is currently the Communications Director for the Diane Therrien's mayoral campaign in the City of Peterborough.
November 7, 2018 – Power Your Performance: Cutting-Edge Hacks to Energize Your Best You with Parmees Yazdanyar
Location: Holiday Inn Waterfront (150 George Street, Peterborough)
Networking 5:30 p.m., Dinner 6:30 p.m., Speaker 7:30 p.m.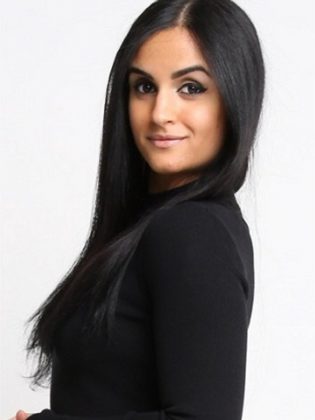 Parmees Yazdanyar is a certified functional medicine practitioner, peak performance coach, and author of The Peak Advantage: 8 Principles that Fuel Personal & Professional Success.
Having always been fascinated with human potential, physically, mentally, and energetically, Parmees set out to study the beliefs and practices of the world's top performers.
Taking this knowledge along with her background in integrative medicine and positive psychology, Parmees has developed her own "Peak Performance Model".
She now uses this model to coach and consult leaders and organizations looking to take their energy, engagement, focus, and performance to the next level.
By implementing cutting-edge strategies to optimize health and well-being, maximize mental capacity, and engage emotional intelligence, Parmees strives to develop over a million peak performers through her speaking, writing and coaching.
December 6, 2018 – WBN Holiday Gala and Auction
Location: Holiday Inn Waterfront (150 George Street, Peterborough)
Networking 5:30 p.m., Dinner 6:30 p.m.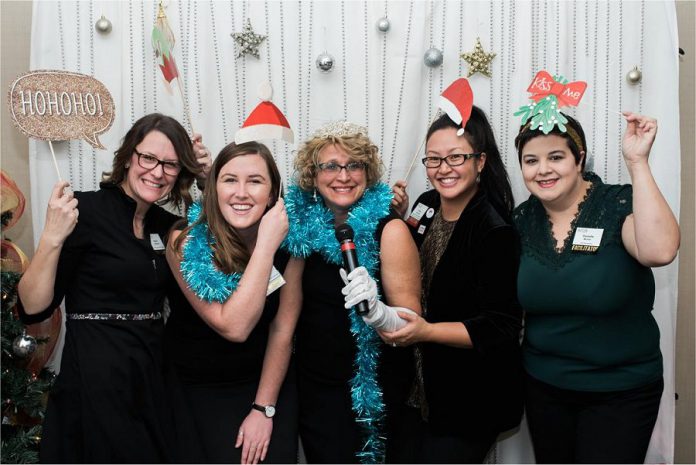 More details will be coming soon.
January 9, 2019 – Becoming More Resilient through Self-Compassion with Colleen Carruthers
Location: Holiday Inn Waterfront (150 George Street, Peterborough)
Networking 5:30 p.m., Dinner 6:30 p.m.
Colleen Carruthers is a Registered Psychotherapist who blends the principles of positive psychology with her training in Gestalt psychotherapy.
She has a special interest in helping others flourish through determination of life purpose.
Colleen works to help individuals and organizations achieve positive outcomes that enhance well-being.
February 6, 2019 – Wire Your Brain for Confidence with Louisa Jewell
Location: Holiday Inn Waterfront (150 George Street, Peterborough)
Networking 5:30 p.m., Dinner 6:30 p.m.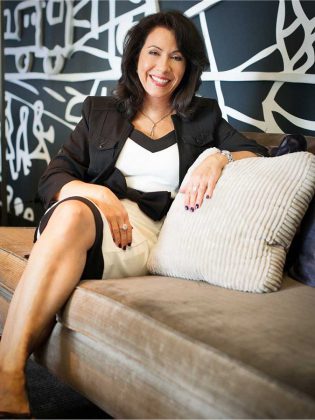 Louisa Jewell is a speaker, author, and Canada's leading expert in positive psychology. She has facilitated thousands of people towards greater flourishing both at work and in their personal lives.
Louisa is the founder and past-president of the Canadian Positive Psychology Association (www.cppa.ca), an organization that brings together leading-edge researchers and practitioners to share the latest knowledge on psychological well-being to improve the mental health of all Canadians.
Louisa is a graduate of the Master of Applied Positive Psychology (MAPP) program at the University of Pennsylvania where she was taught by the field's founder, renowned psychologist Dr. Martin Seligman.
Louisa is a professor at the University of Texas-Dallas and faculty for the Certificate of Applied Positive Psychology program and she regularly delivers keynotes, webinars, and workshops to people around the world.
Her work has been featured in Forbes, The Globe and Mail, Toronto Star, Huffington Post, Canadian Living Magazine, Live Happy Magazine, Chatelaine, Psychology Today, Women's Agenda, and CHCH TV, to name a few. Her latest book, Wire your Brain for Confidence; The Science of Conquering Self-Doubt, was released in September, 2017.
For more information, visit www.louisajewell.com.
March 6, 2019 – Annual Member Trade Show & Workshops
Location: Highland Park Reception Centre (2510 Bensfort Rd., Peterborough)
Networking 5:30 p.m., Dinner 6:30 p.m.
More details will be coming soon.
April 3, 2019 – Victoria Lennox, Co-Founder & CEO, Startup Canada
Location: Holiday Inn Waterfront (150 George Street, Peterborough)
Networking 5:30 p.m., Dinner 6:30 p.m.
Victoria Lennox is the co-founder and CEO of Startup Canada, a grassroots network of entrepreneurs working together to build an environment for entrepreneurship in Canada.
Hear Victoria's inspiring entrepreneurial story and the rollercoaster of highs and lows of being an entrepreneur. Learn her top 10 lessons to starting up a strong business and learn how to bring your ideas to life.
Learn all about the importance of building a community and giving back to ensure your company achieves optimal success; delve into the importance of self care and health practices to make your entrepreneurial journey the best it can be; and learn about why letting go and trusting others can improve your startup.
Be inspired by Victoria's amazing journey and see how entrepreneurship is the ultimate tool to achieve global hope and peace.
Victoria is recognized by the United Nations Development Programme and the European Union as one of the foremost experts in entrepreneurship education; in ecosystem and program architecture, governance, development and implementation; and in fuelling entrepreneurship movements and awareness campaigns.
She is the first Canadian and one of the youngest people to receive the Queen's Award for Enterprise Promotion. As a student at the University of Oxford, Victoria won the award for having pioneered a grassroots youth entrepreneurship movement in the UK called NACUE. Today, NACUE is central to the UK's youth entrepreneurship ecosystem, supporting more than 55,000 higher education students and graduates across more than 100 institutions.
On the global stage, Victoria is a strong leader. As the catalyst for Startup Generation and host of Startup Nations, Victoria supports and mentors the development of youth enterprise organizations in more than 20 countries; provides advisory support to international organizations in the areas of entrepreneurship networks, education and policy development; and supports colleges and universities in enhancing their entrepreneurial activities.
Countries around the world are also working to emulate Startup Canada's methodologies and activities, viewing the organization under Victoria's leadership as the best practice in fuelling entrepreneurship culture.
May 1, 2019 – To be announced
More details will be coming soon.
June 5, 2019 – WBN End-of-Season Celebration
More details will be coming soon.
For more information about the Women's Business Network of Peterborough, visit www.womensbusinessnetwork.net.