Diana Carter's love of fashion and retail began at a young age.
"When I was three, my mother put me in etiquette classes," says Diana, owner of Style Boutique in Bridgenorth. "When I was four, I was in the Eaton's catalogue."
Born and raised in Toronto, Diana started working at Town and Country ladies store when she was 15.
"I loved every minute of it and wanted it to be my career," she recalls, "but my manager encouraged me to explore other opportunities."
Looking back now, it's a good thing she took her advice.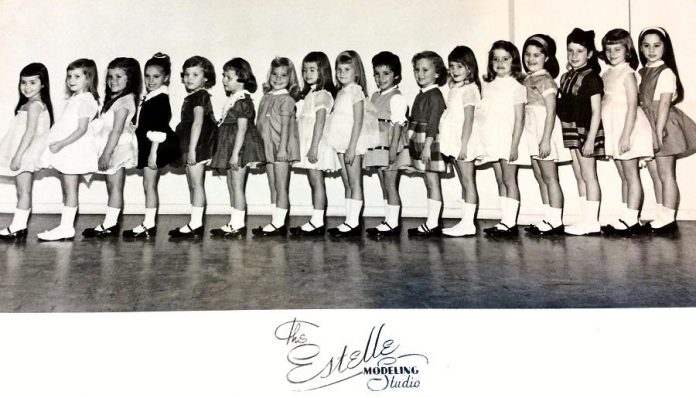 Diana's varied experiences in the business world include a bookkeeping business, a horse riding stable, operating a resort in Buckhorn with her husband, and even farming chickens and turkeys. Diana also continued her love of fashion and retail by selling Leigh Morgan Fashions and Mary Kay products.
"I enjoy the challenge of entrepreneurship," she says. "We don't always win, but you grow from it personally even if you don't succeed. It gives you a sense of pride."
Over 40 years ago, Diana's parents moved to Buckhorn and opened The Gallery on the Lake. On a visit to the gallery, Diana met her husband and relocated to the area as well.
"My father Edwin Matthews was an artist and, before he came to Buckhorn, he also owned an advertising company in Toronto," says Diana. "I grew up around entrepreneurs."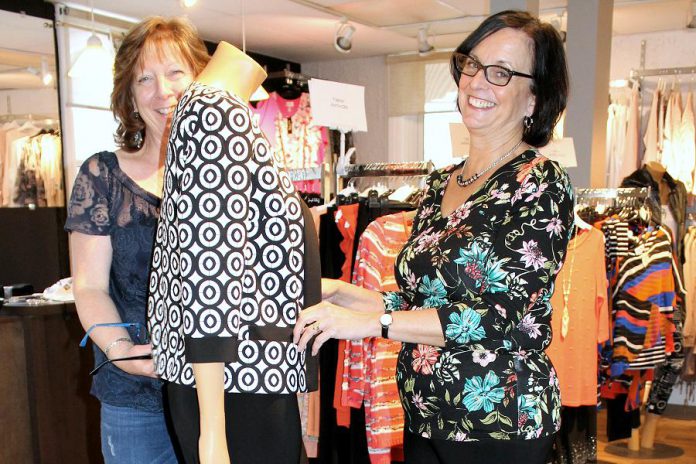 With a love for retail and the spirit of entrepreneurship running through her family, Diana's decision to open Style Boutique seems like it was a long time coming.
Style Boutique began about 10 and a half years ago when Diana received a phone call from her husband.
"He said to me, 'I'm afraid to tell you this, but I just saw a store for sale that I know you'd like. I was working as a bookkeeper at the time and I loved it, but it lacked the social interaction that I craved."
At the time, Diana's daughter Lisa, a merchandising manager for clothing stores Garage and Dynamite, had moved back to Peterborough.
"Once I thought about the store idea, I called her with the idea of opening up a boutique," Diana says. "We decided to do it together."
At the time, the store was called Hellwinkies. Diana and Lisa gradually began to rebrand, turning the store into the staple in Bridgenorth it is today: a boutique store offering a wide array of clothing options, including casual wear, work attire, formal wear, and mother and grandmother of the bride dresses.
Regardless of the shopper's needs, Style Boutique offers a supportive staff dedicated to making their clients look and feel amazing.
"My motto at the store is that I am honest but I'm not brutal," says Diana. "When my clients leave the store, I want them to feel good about themselves. I want them to wear their clothes with pride. My clients can trust me to give them honest and appropriate advice."
How do Diana and her staff know they've done a good job?
"When clients come back with photos of the wedding or event they bought the clothing for, that's when I know we've succeeded," she says.
In addition to the variety of clothes available for purchase, Style Boutique also offers bra fittings once a month. Bridget Leslie, owner of My Left Breast in Peterborough, visits the store to provide this service. The boutique also facilitates alterations for clients, and clients are welcome to bring in existing clothing for a fashion consultation.
As much as she loves retail, Diana says the most rewarding part of her job are the relationships she's developed with her clients over the years.
"We have such great customers," she emphasizes. "We love to help people who don't like to shop. We are in a good spot for that because we aren't in the middle of a mall, which can be hectic and stressful."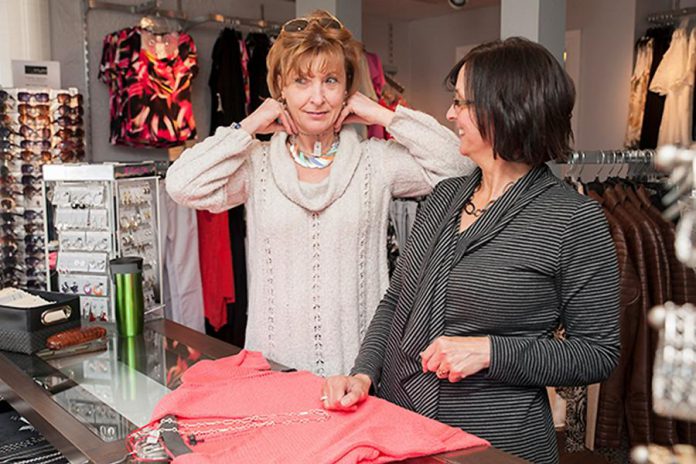 Style Boutique offers a more personal shopping experience. Among the most rewarding moments for Diana and her staff is when clients visit the store to find an outfit for an event they are dreading.
"They walk in and don't even want to look at anything," she says. "But when they leave, they have a bit of a smile on their face."
Developing a business is hard work, but Diana says she's received a great deal of support from the community, particularly through the Women's Business Network of Peterborough (WBN), which she has been involved with for more than two decades.
"The women of the WBN all have the same drive and mission," says Diana. "We all want to learn from each other. No business is easy. You hear about everyone else's trials and tribulations and they make it. It gives you the confidence to keep going."
As a way of giving back for the support she's received from the community over the years, Diana organizes fashion shows for local charities.
"I love to support the community. It's really important to me. This has been a great place to do business."
Style Boutique is located at 827 Ward Street in Bridgenorth. For more information, call 705-292-8191 or visit www.styleboutique.ca. You can also follow Style Boutique on Instagram, on Twitter, and on Facebook.