Grace Reynolds is a people person.
Originally from Edmonton, Alberta, Grace is the daughter of Vietnamese parents who immigrated to Canada as refugees. She's the youngest of five girls and a proud first-generation Canadian who, since childhood, has always enjoyed helping people.
"Whether I was working in the service industry as I went to school, coaching younger girls in cheerleading, or volunteering on a fundraising committee, helping others has always been a priority of mine," says Grace, a licensed mortgage broker who has been working in Peterborough for the last two years.
Grace started a Bachelor of Commerce at MacEwan University in Edmonton, later finishing her degree at Carleton University after relocating to Ontario. She also holds a Bachelor of Business Administration from Algonquin College in Ottawa.
Three years ago, Grace moved to Peterborough to be closer to her husband's family, and she saw it as the perfect time to start her own business. For Grace, becoming a licensed mortgage broker allowed her to blend her passion for helping people with her background in commerce.
One of Grace's assets is her ability to relate to her clients.
"I understand the feeling of working hard for your money," she says, having juggled three jobs at one point while she worked her way through school.
Grace credits her strong work ethic and people skills with helping her break into the Peterborough business scene. Despite the time it takes to build up a business, especially in a new city, Grace has seen a great deal of progress within the last two years.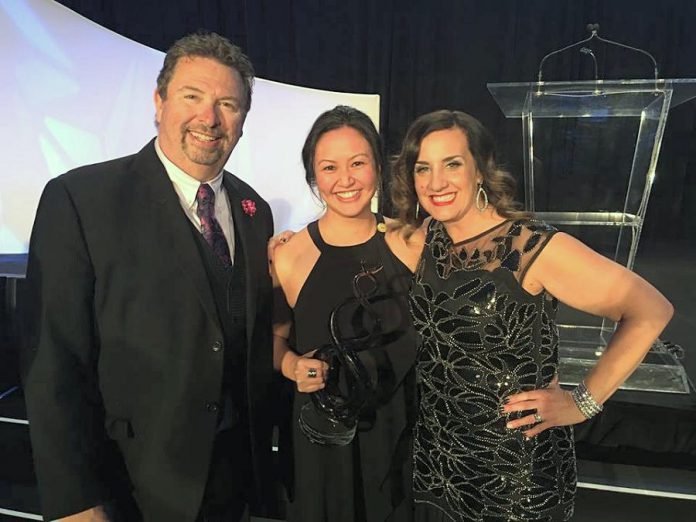 Grace was nominated for Best Newcomer Agent at the Canadian Mortgage Awards this year, and won the award for Best Newcomer Agent with less than two years in the industry at the Mortgage Awards of Excellence in May 2018. She was also recently recognized as one of Canada's Mortgage Professionals Top Young Guns for 2018.
In addition to her award-winning work as a broker, Grace has also become passionately involved with the local community.
Grace is a proud member of both the Business Network International (BNI) group and the Women's Business Network of Peterborough (WBN). She currently serves as Vice-President for the BNI and is going into her second year of being on the WBN board as Secretary.
Grace was also part of The Mombassadors, a group of 13 local women who came together to fundraise for a new fetal monitor for the Labour and Delivery Unit at the Peterborough Regional Health Centre. In mid-May of this year, the group hosted a Girl's Night Out at Aria Nightclub in downtown Peterborough, surpassing their fundraising goal of $30,000.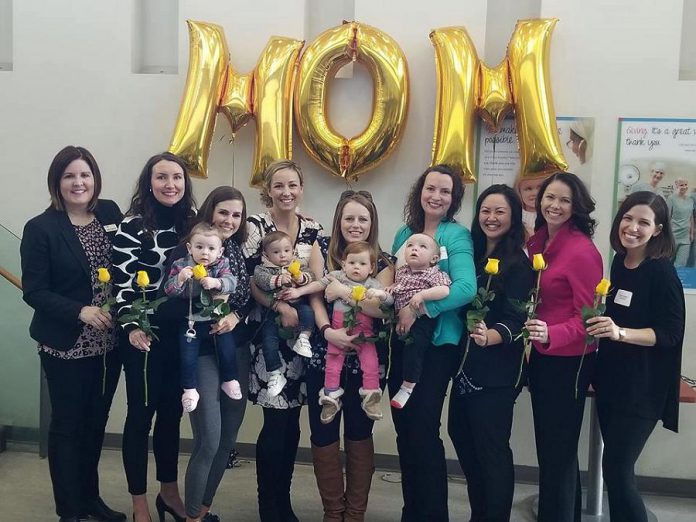 "It was amazing to be part of this powerful group of women and to raise money for something that will help so many new mothers and babies," says Grace. "I've enjoyed getting to know people in the Peterborough community and developing my business here."
One need not spend a great deal of time with Grace to understand that her knowledge of the industry, combined with her genuine desire to help her clients, sets her apart from other mortgage brokers. She knows that when it comes to mortgages, one size does not fit all.
"Every situation is different and I get to know my clients on a human level," she says. "Getting a mortgage is one of the biggest financial decisions in someone's life. It's where you spend your life savings, your future, where you raise a family."
Grace prides herself on quality of service, not quantity.
"I try to help my clients plan for the future," she explains. "My goal is to be there for them for life, rather than just a couple weeks or months."
Grace keeps up with the latest industry information, stressing that the industry is always changing.
"Mortgages are no longer simple. After the American economy crashed ten years ago, regulations have gotten tighter. Even from five years ago to now, it's all very different.
"You want someone who is on your side and who will take the time to understand your financial state. My clients can trust that I stay up to date on the latest information."
Grace's clients include those with good credit, bad credit, and all the special cases in between.
As she says, in a changing industry it's always a good idea to have a mortgage broker at your side.
Grace Reynolds is a licenced mortgage broker with Toronto-based Northwood Mortgage Ltd. You can reach Grace at 416-833-3317 (cell) or at grace@reynoldsmortgages.ca. For more information, visit www.reynoldsmortgages.ca. You can also connect with Grace on Facebook, Instagram, Twitter, and LinkedIn.