Hearing loss is isolating and it can be terrifying but, in both mild and extreme cases, when Brenda Cowan uses her 30-plus years of experience to restore hearing to her clients at The Ear Depot, it is life changing.
"When people can hear again and when they can have a conversation again, it is so rewarding because you know that their life has been turned around," Brenda says.
Sometimes there are tears and sometimes hugs and. according to Brenda, helping someone get to hear familiar sounds and voices again will never get old.
"It feels good when you know that someone is going to go back to enjoying life again," she explains. "That's what we do here."
At The Ear Depot, the whole team believes that everyone deserves to hear clearly, and this simple philosophy is what they offer to their clients in Peterborough, Bancroft and Barry's Bay.
It's not about selling hearing aids — it's about helping someone enjoy life again, but this can take time and whole lot of effort which is why a first appointment at The Ear Depot can take 90 minutes, involving lots of questions about the hearing loss, and also, about a client's lifestyle.
"We're cultivating relationships, and we're also digging for clues," Brenda says.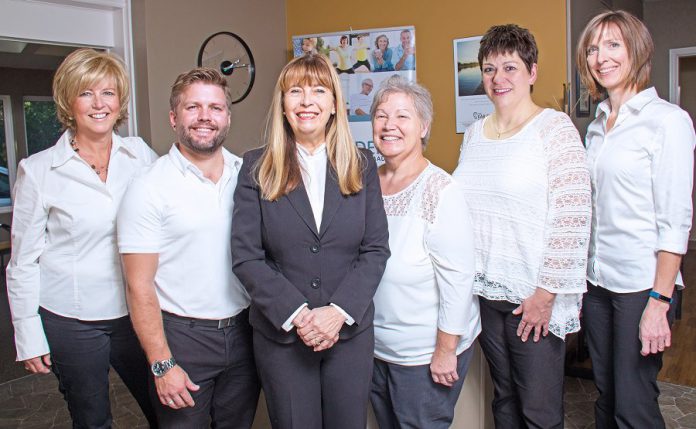 Brenda puts a lot of emphasis on the culture that she and her team have built. Her team knows that they have only a few seconds to make someone feel relaxed and comfortable when they walk through the door. This ease and inevitably, this trust, is important to develop, especially when so many hearing aid providers are known for quick sales and expensive products.
Once her clients are relaxed and their consultations are done, she and her team get to work on testing hearing, checking for ear wax and figuring out what the best steps will be to get clients re-connected to their community through better hearing.
"Conversation made easy is our number one objective," she explains.
Brenda is proud of her many years in the business and she's proud that she trained before computers did most of the diagnostic work. Now Brenda makes sure that her team are up to speed with the latest technology, but that their skills are balanced with her old-school approach.
"These days it's normal for a computer to tell us what to do but my staff are great at telling the computer what to do," Brenda says. "That's my training and all the troubleshooting is the science."
If after extensive testing hearing aids are the way to make conversation easy, Brenda gets to work on product recommendations and then there's the intricate process of tuning and testing the equipment.
"We do that in a room full of real life sound," Brenda says.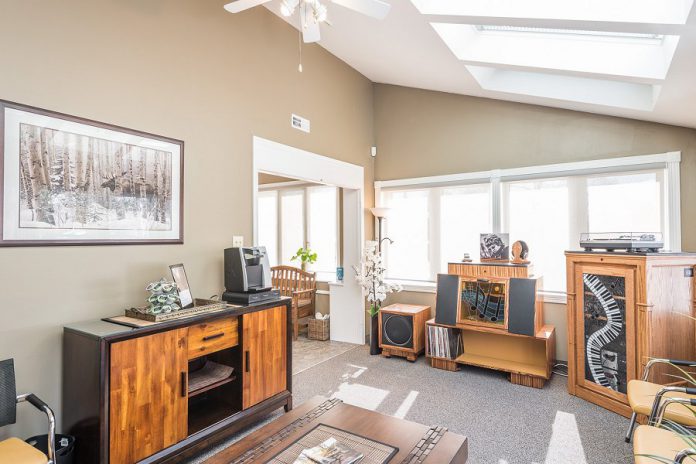 And this just makes so much more sense than testing and training in a quiet environment because Brenda's clients want to hear sounds again — not silence.
Family members are also invited into the sound room and no matter how long it takes, with tuning, testing and client coaching — Brenda does not stop until her clients are satisfied.
Even her clients with incurable tinnitus have life-changing experiences when they are fitted with new, finely tuned devices.
"We help people who are suffering, and they are amazed when they find out that there are products that can control the tinnitus and that there is masking (of the symptoms) without any amplification," she explains. "This makes a huge difference when people have given up or are depressed and isolated because of their symptoms."
Brenda wishes people would come to see her as soon as they notice even a small change in their ability to hear because when hearing loss occurs, conversation stops and that's not something Brenda wants anyone to ever experience as long as she is able to share her skills, experience and passion for restoring hearing to clients across the region.
The Ear Depot is located at 236 Parkhill Road East in Peterborough (705-749-0707), 229 Hasting Street North in Bancroft (613-332-3754), and 12 Dunn Street in Barry's Bay (613-756-9550). For more information, visit www.theeardepot.com or email info@theeardepot.com. You can also email Brenda Cowan at brenda@theeardepot.com and connect with The Ear Depot on Facebook and on Twitter.