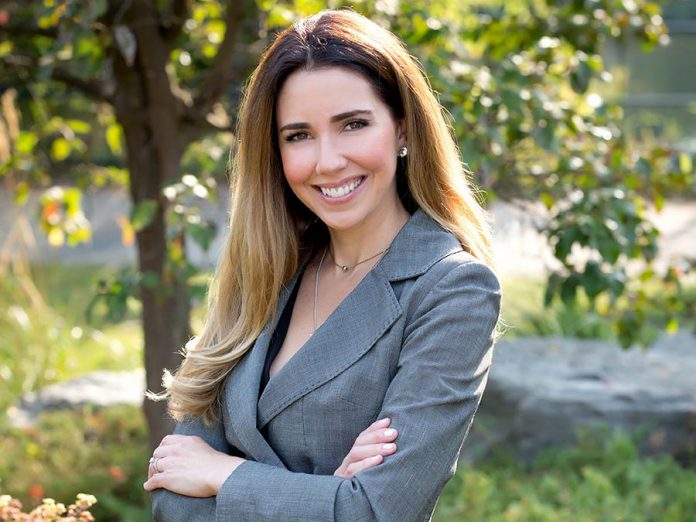 "I feel like I have created a story for myself in Peterborough," Catia Skinner says.
Entrepreneur. New Canadian. Wife. Mother. Volunteer. Catia's story is about constantly seeking out and overcoming new challenges.
Catia is the CEO of The Venue, a downtown Peterborough location for hosting events. She's also owner and CEO at Mega Experience, a full-service marketing agency that specializes in brand experience.
Born in São Paulo, one of the largest cities in Brazil, Catia completed a bachelor's degree in economics and a master's degree in marketing. Her work has taken her from Joinville, a relatively small city in Brazil, to Vancouver, and she is now firmly settled in Peterborough with her husband and their two children.
Catia arrived in Peterborough in 2009 after her former employer suggested she pursue an opportunity at Operitel, a Peterborough-based technology company now owned by OpenText. She worked at Operitel until 2015 when she took on her current role as CEO of The Venue.
The Venue is a unique, multifunctional event space in Peterborough that can host weddings, galas, fundraising events, sporting events, conferences, and more.
Catia believes the versatility of the space is what sets it apart from other venues, and she praises her team for their ability to quickly transform the space for different purposes.
"It's always neat to see how the space is transformed," says Catia. "We turned it into four different events in one weekend. There was a conference, then a concert, then a boxing event, and then a wedding. We have a strong team and they work hard to pull it all off."
Always seeking new challenges, Catia continues to look for ways to grow her current businesses. The Venue will be offering packages for business meetings and is also undertaking a rebranding campaign with a new website in the works.
Catia's other venture, Mega Experience, is handling the marketing for The Venue as it undergoes rebranding. Catia explains that Mega Experience focuses on assisting companies to develop their brands through a comprehensive marketing campaign.
"Marketing is not just about graphic design, it's about the whole experience that the customer is going to have when dealing with a company," says Catia.
In order to deliver for her clients, Catia believes a marketing strategy must consider all factors that contribute to business success both currently and long-term. Mega Experience takes a personalized approach to figuring out what a business needs and empowers their clients to implement strategies that will lead to lasting success.
"We focus on the results," says Catia. "We want to make sure that the clients get the results they asked for. We want to know that we are meeting their goals."
A testament to the success of this approach, Catia's company was recently named a finalist in the Marketing & Promotion category of the Peterborough Chamber of Commerce 2018 Business Excellence Awards. Mega Experience has been a finalist in the category twice before, winning the award for the first time in 2015.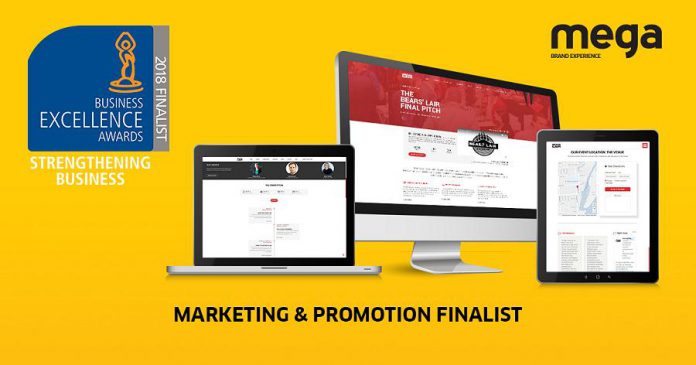 Catia first encountered Mega Experience — originally a Brazilian company — while working in marketing in Brazil for a software company. Despite the winding road that took her to Vancouver and then to Peterborough, Mega Experience was never far from her mind.
"Mega was always on my radar," she says. "Marketing is my passion. Without marketing you don't see your business succeed."
Despite her success, Catia sees a new challenge waiting for her.
"I want to grow Mega in Canada," she says, noting that the company will be moving to a new location on September 4, 2018 and will also unveil its new logo.
Catia is quick to credit those who have helped and inspired her, including Lorrie McMullen, the Director of Operations at The Venue, and her husband, Michael Skinner.
"My husband is my mentor," says Catia. "When we met, I admired that he was a young and successful entrepreneur. And he admired me for coming to a new country where I am a third language speaker and building a career for myself."
Recently, Catia celebrated becoming an official Canadian citizen.
"I love Peterborough," she says. "I have been here for nine years and on June 20th I became a citizen. I am very fortunate to be here. I came here to work, but I have made so many friends."
Catia credits the Women's Business Network of Peterborough (WBN) with helping to make those connections, noting it was the first organization she joined when she moved to Peterborough. Catia was on the board for a few years and she says being involved in the community is important to her.
"I think everyone should volunteer," she says. "Choose an organization and do something meaningful for them."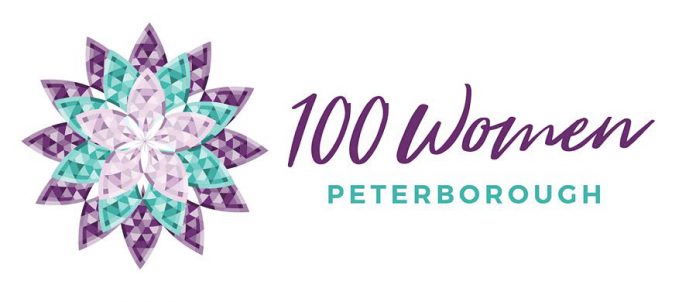 Catia is currently involved with the Bears' Lair Entrepreneurial Competition and she's on the board at Peterborough Pregnancy Support Services. She is also the co-chair of the New Canadians Centre. Recently, Catia and three other local women launched 100 Women Peterborough, a group that raises money for local charitable organizations.
With all that Catia has accomplished in the nine years she's been in Peterborough, her story is still just beginning.
"I've built all this in Peterborough and I want to continue," says Catia.
"I'm grateful to be here and I would like to give back. I want to help people and organizations. I want to get involved in anything that I can to help the community grow stronger."
The Venue is located at 286 George Street in downtown Peterborough. For event inquiries, call 705-876-0008 or email events@kegi.ca. For band bookings, email concerts@kegi.ca. For more information and to find out what's happening at The Venue, you can visit www.venueptbo.com or connect with The Venue on Facebook, Twitter, and Instagram.
Mega Experience Canada is now located at 150 King Street in downtown Peterborough. For more information, call 705-243-6989, email contact@megaexperience.ca, or visit www.megaexperience.ca. You can also connect with Mega Experience on Facebook, Twitter, and Instagram.