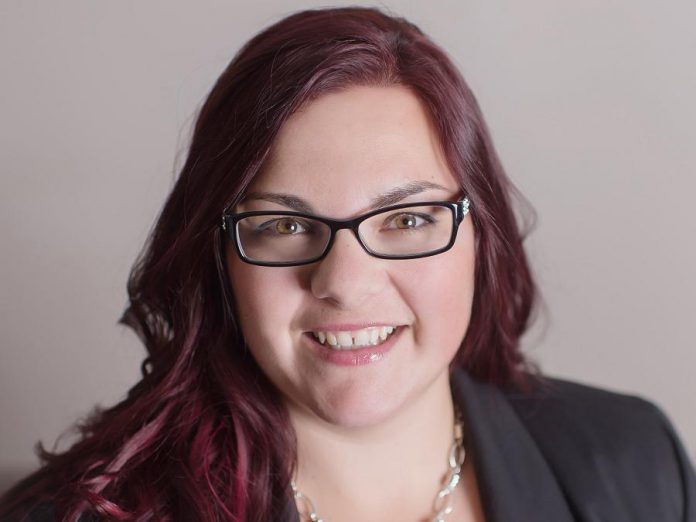 Vanessa Dinesen doesn't mind her own business, figuratively speaking.
In fact, the owner of Dinesen Financial makes it her business to help business owners with the mundane tasks that compete for their attention on any given day, so their time is better spent focusing on the big picture, like strategy and growth.
For 10 years, the Peterborough-based financial services company has been assisting small-to mid-sized companies with keeping track of their fundamental financials, with everything from bookkeeping to personal tax returns to financial statements.
"Whether you have a year's worth of records to sort through and calculate into financial statements, need help jump-starting your business, creating a budget, or you need a trustworthy bookkeeper to take over, I can be of service in all those areas," says Vanessa.
Some businesses lack financial clarity and it's important that the owners understand the details of managing their money wisely, she adds.
"I translate financial details into a language that is clear to my clients, no matter what stage of growth they are working on, so they can make informed business decisions."
To make life even more manageable for business owners, Dinesen Financial recently expanded its services to include virtual assistant duties, working remotely to help clients with administrative tasks and technical and creative assistance.
For businesses, Vanessa can handle their online presence and office communications, conduct research, maintain customer relations, and keep them organized.
"Obviously bookkeeping and income tax services are a priority and take precedence over everything else, but I can help populate databases and manage events and social media business accounts as well."
Vanessa considers her services a game changer for almost any business.
"If you're spending more time supporting your business instead of growing it, you're not making the best use of your efforts," she adds.
With a head for numbers and a flair for enterprise, Vanessa, who was born and raised in Peterborough, says the road paved to entrepreneurism was a given for her.
The impetus to dabble in sales started she was 16-years-old, selling Avon products door-to-door in Peterborough, with her mom signing orders for her at the time because she wasn't of legal age to sell. Door-to-door sales, she says, gave her ample business training, allowing her to both hone her powers of persuasion and, at times, overcome rejection.
Naturally after high school, she pursued an advanced diploma in Business Administration – Accounting at Fleming College, followed by an Honours Degree in Business Administration at Trent University. Vanessa says her studies allowed her "to be methodological, very organized and reliable."
The journey that followed was employment in a corporate role that demanded much of her time while trying to start a new family.
As her brood grew over the years, the numbers-savvy mom realized that she was struggling to find a work-life balance and that she needed to reevaluate how she spent her time.
"Despite the opportunities, I realized the job simply wasn't worth the endless demands," says Vanessa. "I was missing out on spending quality time with my kids."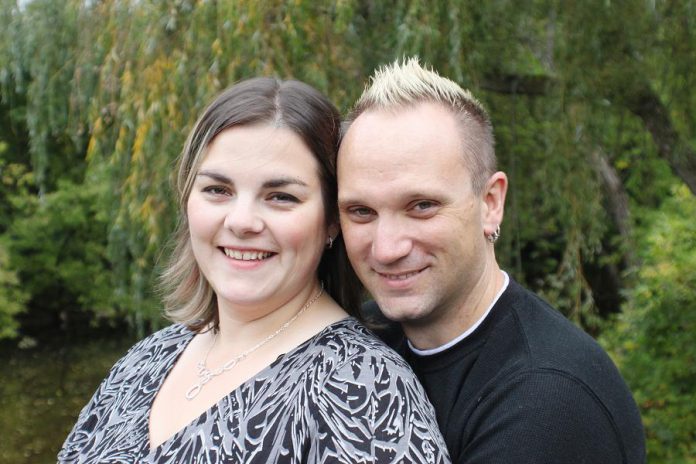 So, she took a leap of faith and started her own business: Dinesen Financial. Vanessa's husband, Wayne, also joined her working on the technical side of things, including website development and updates, and IT infrastructure.
A self-professed "student for life," Vanessa continues to learn by keeping up-to-date on the latest trends and business practices in her industry through webinars with the Government of Canada and the Institute of Professional Bookkeepers Canada.
For many, raising a young family and running a business seems like a daunting task; however, Vanessa says, she and Wayne wouldn't have it any other way.
Now with six kids in total, ranging from eight-months-old to 15-years-old, Vanessa admits that it can be tricky to make sure that both work and family life run smoothly, but says that she does her best to practice what she preaches.
"I'm learning how to live in the present. Regardless, at the end of the day, family is our top priority."
Vanessa is also a huge supporter of local women in business.
"It's important that we champion the ideas and amplify the voices of women in our community and support them in their business ventures," Vanessa adds.
After attending a Mompreneurs conference in Toronto 2013, Vanessa realized there wasn't anything like it in her hometown. Soon after, she started a Mompreneurs chapter in Peterborough, with the goal to support, educate and empower moms throughout their journey in entrepreneurship. She offered monthly educational workshops and an opportunity for Mompreneur members to grow their network and connect with other women in business.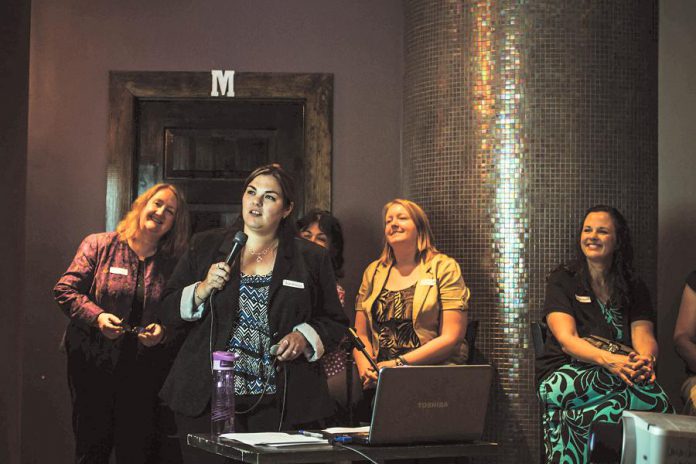 In 2016, she launched the Women Excelling in Business group with fellow Women's Business Network of Peterborough (WBN) members, Diane Wolf and Christine Teixeira. The women offered members a monthly podcast, webinars and articles based on business experts, along with monthly workshops and networking meetings. After a year, the group decided to discontinue as the trio's own businesses were growing and needed their full attention.
In her spare time, Vanessa volunteers at her children's school as treasurer for the parent council, and donates her time as local coordinator for the Peterborough Shoebox Project which collects and distributes gifts in the form of Shoeboxes to women in local shelters and outreach centres.
And although that adds to her plate, as she describes it, this helps her make meaningful contributions and connections in her community.
Ironically, for Vanessa, starting her own business means that she is now busier than ever.
Even though many Canadians have wrapped up filing for the fiscal year 2017 tax season, she says it's not too early to start thinking about next year with tax preparation and filing.
"Tax season can be stressful, but I like to pride myself in that I can take that burden from my clients," says Vanessa. "I want to help them make money and give them security. Ultimately their success equals my success."
For more information about Dinesen Financial, call 705-768-5970, email info@dinesenfinancial.com, or visit dinesenfinancial.com. You can also find Dinesen Financial on Facebook and Twitter.