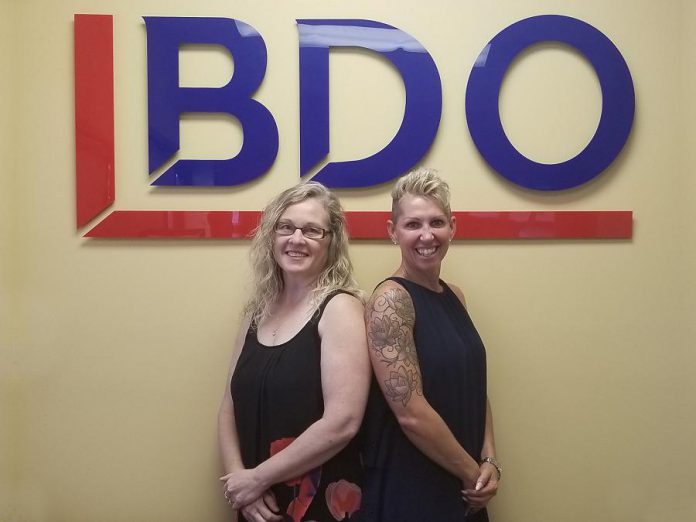 When you are feeling the crushing weight of financial stress, it's important to understand that there are solutions that will help you leave your debt behind.
Shelley Barker is an Insolvency Administrator at BDO First Call Debt Solutions, and she can help you find the right solution to dig your way out of debt.
"People come in feeling hopeless about their financial situation and we give them hope," Shelley explains. "What our team does each day is really rewarding."
Certified through the Canadian Association of Insolvency and Restructuring Professionals (CAIRP), Shelley is a financial counsellor, and specializes in helping individuals reduce their debt, eliminate interest and create manageable budgets.
With 10 years of experience helping local people get their lives back on track, she's always ready to help people make a plan for a debt-free future.
Shelley says she always liked math, numbers, and problem solving. After separating from her husband, she was forced to watch and track her own spending to stay afloat. She had to take a close look at credit cards, a mortgage and once she started plugging everything into an Excel spreadsheet — it started to make sense and she was ready to make a plan.
"That finally gave me a sense of control," she says. "Anyone can be successful as long as you are aware and, as long as you keep track, you can budget and save money."
And while Shelley loves teaching people how to move forward and be resilient, usually there are fires to put out first.
"Most people are already in crisis when they come to see us," she says. "I wish people would come in earlier because I want people to know that debt does not need to be an emergency."
When a person books a first free consultation, with BDO First Call Debt Solutions a team of debt help professionals, including a Licensed Insolvency Trustee will spend time asking detailed questions, explaining all available debt solutions and building a relationship. If a consumer proposal or bankruptcy is necessary, they guide people through the process, and provide budget advice and credit counselling to get them back on their feet again.
"We always rule out all other solutions before we recommend bankruptcy.," Shelly admits. "But sometimes bankruptcy is the best option. And if it is, we can talk about the worries that you have, such as losing your car or your home."
The BDO First Call Debt Solutions team works with individuals, helping them get through every stage of debt recovery, so that they can move forward with new tools, skills and abilities. "This does not have to be the end of the world," she says calmly. "We will help you plan for the future and you can have credit again."
You can find BDO First Call Debt Solutions at The Heritage Plaza (Unit 8, 550 Lansdowne St. W., Peterborough) or you can schedule a meeting with them by calling 705-742-7560. For more information, visit debtsolutions-peterborough.ca.