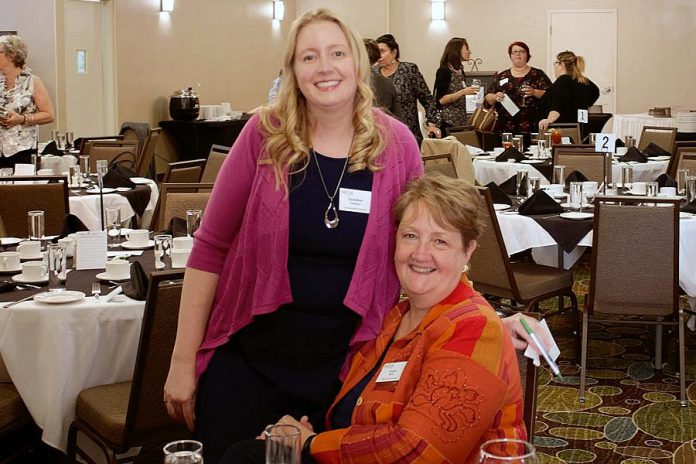 Perhaps you have heard the saying in business, "Pick one thing and be really good at it." Diane Wolf's experience shows that an alternate path exists for entrepreneurs.
Diane, a former business professor at Trent University and the owner of Diane Wolf Consulting, is set to launch her second business in Peterborough: a psychotherapy practice, which she plans to operate concurrently with her business consulting practice.
As a business mentor, Diane can teach you the practical steps for launching a business. She can recommend resources for website development, teach marketing skills and how to network, but perhaps most importantly, she will empower you to recognize and capitalize on your strengths.
"With my business consultation practice, I offer the practical skills you need to take your business or project idea to the next level," Diane says.
"But I think people need more than just the practical. My goal is to also encourage, educate, and empower my clients. We are all really good at seeing what we don't do well but many of us need help to recognize our strengths. I'm good at finding out what people are good at."
And she took her own advice. Diane's transition back to psychology began with her recognizing her own strengths. Diane has always been interested in psychology, even completing an Honours Bachelor of Science in Psychology before completing her Master of Business Administration.
Whether travelling as an international speaker, working as a translator, teaching business classes, leading professional development workshops, or offering private consultation services, Diane's passion for psychology has always informed her work.
Early in her career, Diane left her hometown of Peterborough for Europe to work as a translator, where she met her husband of 40 years.
After returning to Peterborough, Diane worked for the school board, teaching German language classes and gaining experience with curriculum development.
She then travelled as an international speaker to the United Kingdom, the North Eastern United States, and all across Canada, teaching presentation skills and leadership skills for women.
Fittingly, when she decided to end her career as an international speaker, a position opened up at Trent University in the business department.
At Trent, Diane taught a variety of courses, including communications, business writing, marketing and management skills, interviewing skills, networking, and even some psychology.
This experience was invaluable to Diane. It was while teaching that she realized her passion for psychology was still strong, and she began to understand how her knowledge of psychology influenced what she was teaching and how she taught it.
"There were moments in my teaching career when students cried in my office and I offered advice and support," recalls Diane. "That was me being a counsellor."
These moments became an epiphany for Diane. From teaching she realized her own unique ability to blend mentorship and counselling.
"Those moments in my teaching career helped me realize where my strengths were and what I wanted to do," she says.
Clients have commented on Diane's ability to not only offer accurate advice on how to start or develop a business, but to also work with them on the underlying issues that may jeopardize their success.
"I've had clients say to me, 'You're more like my counsellor'" she says, "A big part of business coaching is telling people they can do something."
All of this experience led Diane back to her first love: psychology. In April of 2019, Diane will graduate with a Master's Degree in Clinical Counselling and begin developing her psychotherapy practice.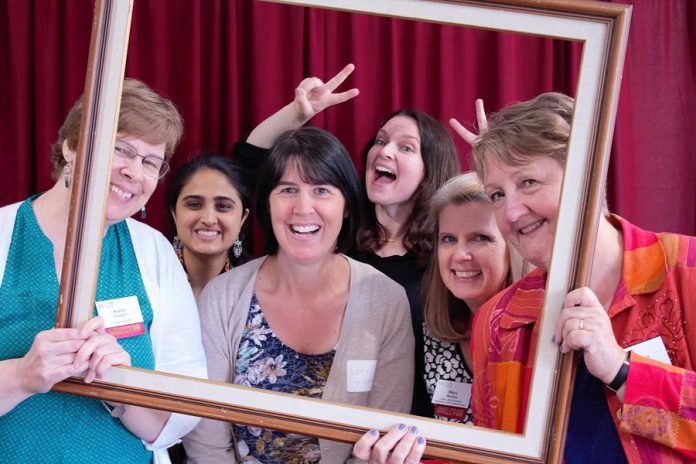 As a counsellor, Diane hopes to help clients work through feelings of grief, loss, depression, and anxiety, and she'll also offer couples therapy. Diane's unique and varied experience makes her capable of helping her clients overcome a wide range of obstacles.
Despite this new endeavor, Diane will still be offering business coaching, which she feels has only been enhanced by her second entry into entrepreneurship.
In either capacity, Diane describes herself as a cheerleader for her clients.
"I've had a number of clients call me that," she says, noting she takes great pride in watching her students become better than her at something. "I stand behind my clients and I lift them up."
Diane Wolf Consulting is located in Peterborough. For more information, contact Diane at 705-772-5654 or diane@dianewolf.com or visit dianewolfconsulting.com. You can also find Diane Wolf Consulting on Facebook.