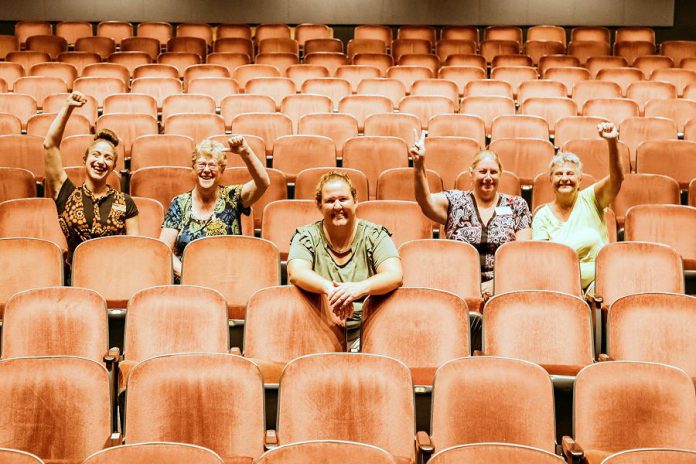 For anyone who has been dissuaded from chasing a dream, Emily Martin's story is for you.
A self-described music nerd who played piano and the double bass, Emily dreamed of a career in music as a teenager. That was until a high school guidance counsellor suggested Emily pursue a career in a field with more opportunities.
"I wanted to study music so desperately," she recalls. "I was a member of the band and the orchestra. I had a guidance counsellor tell me there were no jobs in music and that I'd never make a living in it."
Years later, Emily can speak to an impressive resume which includes several positions in the arts management industry — experience which has led her to her current role as General Manager of Showplace Performance Centre in Peterborough.
Emily reflects on that moment in the guidance counsellor's office, which led her to pursue a degree in tourism from Niagara College.
"It's funny thinking about it now because, in my own way, I've proved him wrong."
Despite being discouraged from a career in music, while at Niagara College, Emily discovered that the tourism and culture industry would allow her to combine her education with her love of the arts. Emily's first position in this industry was as a box office manager at the Georgian Theatre in Barrie, and then as a publicity manager at the Sudbury Theatre.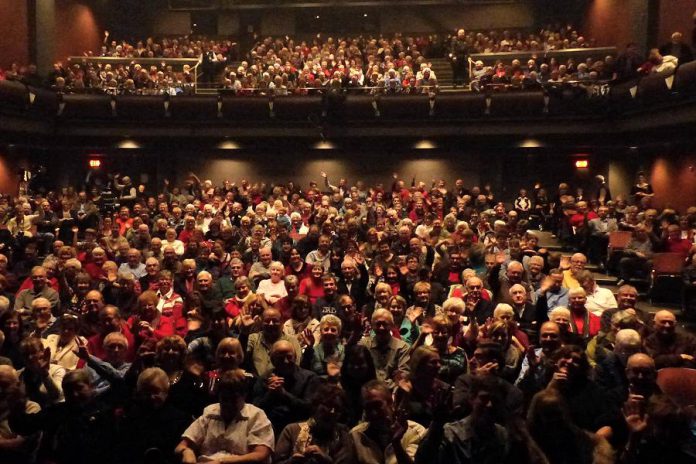 Emily credits these positions with introducing her to the industry and with providing a strong foundation of experience.
In 2004, Emily moved to Peterborough with her husband. Shortly after the move, she secured a position with Peterborough Musicfest. Emily began as a fundraising coordinator, then moved into the marketing department.
While with Musicfest, Emily discovered the passion and enthusiasm for arts and tourism in the Kawarthas.
"The passion of this area for music and entertainment is contagious," she says. "So many hard-working people are dedicated to enhancing this community."
Emily led Musicfest as general manager between 2010 and 2014, a period which saw Musicfest bring Tegan & Sara, Serena Ryder, Davy Jones, Carly Rae Jepson, and Kim Mitchell to the Fred Anderson stage at Del Crary Park.
In 2014, after 10 years of working for Musicfest, Emily was looking to gain new experience in the tourism and culture industry in Peterborough. A position at Showplace became available, and Emily joined the team as Marketing Manager. In April of this year, she was named the permanent General Manager after acting in the role for almost a year.
At Showplace Emily continues to bring world class music, comedy, and theatre acts to the city. Helping the community experience such events is one of her greatest rewards.
"The results of a career in this industry can be intangible, but they are definitely worth it," she says. "I genuinely love going to work every day. At the end of a show, I like hearing people come out and say, 'That was amazing!'"
Showplace Performance Centre is a community space, Emily says, with the mandate to bring in culturally diverse programming and to encourage and support active community involvement.
The 2018/19 season at Showplace is a testament to this diversity. Upcoming acts include the sold-out Steve Earle and the Dukes, Foley's East Coast Pub, The Music of Abba, Raine Maida of Our Lady Peace and Chantel Kreviazuk, the Nutcracker Ballet, and Roch Voisine.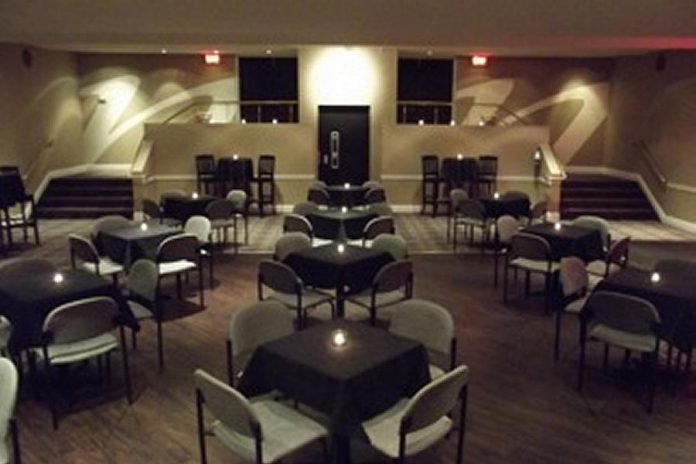 In addition to these great acts, Emily emphasizes that Showplace is much more than simply an entertainment venue. It's also a community space that people can book for weddings, award ceremonies, graduations, high school musicals, conferences, and other purposes.
"It's an important space for Peterborough and I'm honoured to be the General Manager," says Emily, stressing that the strong team of predominantly women managers inspires her every day.
"The people I work with are incredible. Out of our five core managers, four are women, and three are members of the Women's Business Network. Their ideas and passion for the organization are what drive me."
Emily has served as internal communications director on the board for the Women's Business Network (WBN) and is currently on the board for New Stages Theatre Company, a local professional theatre company that puts on readings of Canadian plays.
"We are so much stronger as a community if we partner together," she explains. "It's not about competition with other venues — it's about bringing in performances to enrich our local community."
Emily is hopeful that a strong local arts community will provide opportunities for any person aspiring to a career in the arts.
So, what does Emily now have to say about her career path?
"I think I made the right decision to not give up on the arts," she says. "I've been a guest speaker to students in tourism programs and I always said, don't close any doors."
Showplace Performance Centre is located at 290 George Street North in downtown Peterborough. For more information and to order tickets online, visit www.showplace.org box office information, call 705-742-7469 or email boxoffice@showplace.org. You can also follow Showplace Performance Centre on Facebook, Twitter, and Instagram.