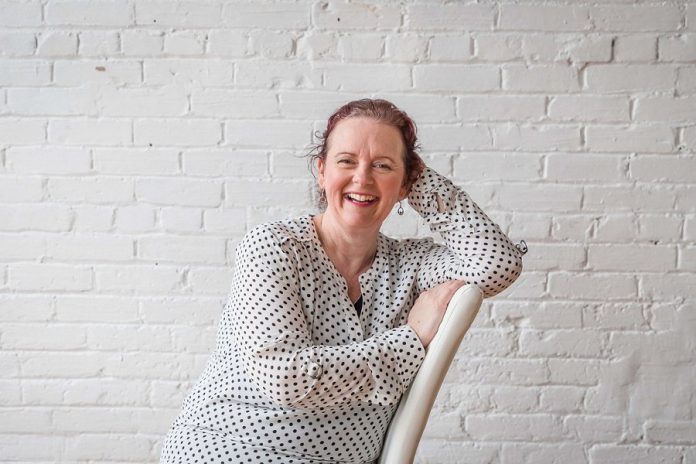 I'm thrilled and honoured to be president of Women's Business Network of Peterborough (WBN) for the 2018-19 season. Your vote of confidence is very much appreciated.
I want to extend a large thank you to Lorie Gill as the outgoing president and the outgoing board members for their commitment and hard work. I also want to thank all of the continuing board members and look forward to working with them this upcoming year.
They've worked tirelessly over the summer, offering new ideas — paired with great enthusiasm — to bring you a full roster of events to keep you engaged and motivated throughout the season.
I'm confident we're going to have a fantastic year.
Another season of WBN is upon us, and what a significant time to be part of this extraordinary organization. WBN has a long and impressive history in promoting and supporting women in business, making us the premier network for women in the Kawarthas and surrounding areas. We continue to carry this legacy forward as our membership continues to grow year after year.
If you've joined as a member this year — congratulations! You're now part of a dynamic group of women who are united by a common goal: to support each other in personal and professional development.
Be sure to take advantage of our guest speakers, trade shows, business spotlights, gala socials, networking, educational and promotional opportunities — and don't forget to have fun!
This year's WBN theme is Better Together. It is simple, yet powerful. I chose this theme because I believe that in all the things that we do, we can all do better when we work together.
My hope is for you to remember this phrase every day and actively work together to create lasting change, whether it's in your family, business or community.
My inspiration for this theme truly started with the WBN. I joined the organization only a few years ago, and I can honestly say that everything in my life is better because of the WBN. I have gained
business, mentors, friends, and an incredible support network.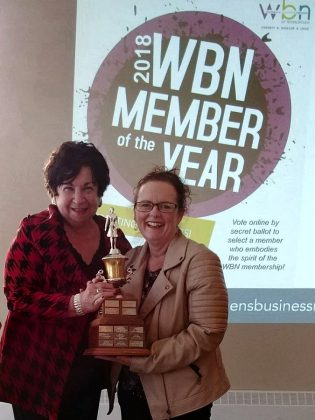 I want to see each member connect and do business with a fellow member they haven't yet had dealings with. As president, I plan on facilitating this by putting a special focus on our members and sharing their stories. When you get to know someone and hear about the trials and tribulations they have faced, you're motivated to support them. This, my friends, is what makes our community amazing.
So, let's continue to champion each other's ideas and encourage us to be better with each other and in business.
I'm also delighted to announce that, this year, the board of directors have decided to take on the Women In Business Award and the Judy Heffernan Award. More details of this event will come over the following months. I believe that both of these awards embody the "better together" theme and the timing couldn't be better for us to get involved.
I look forward to seeing all of you at our upcoming meetings and getting to know each and every one of you. Please reach out to me if you have any ideas or questions.
Let's be better together!
Yours in business,
Tracey Ormond
President, Women's Business Network of Peterborough 2018-19
president@womensbusinessnetwork.net
For more information about the Women's Business Network of Peterborough, visit www.womensbusinessnetwork.net.