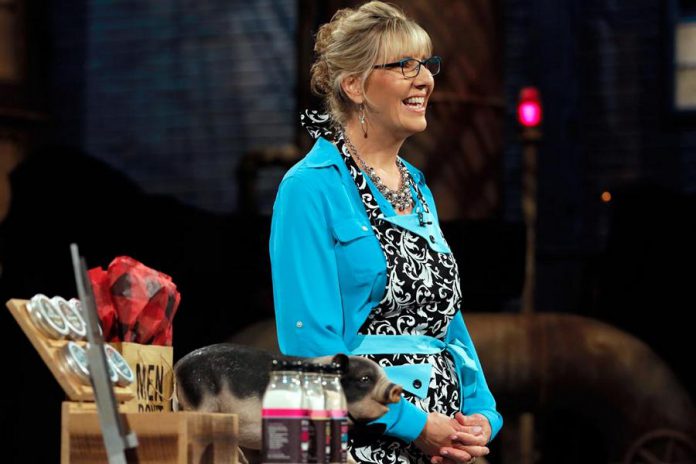 The Women's Business Network of Peterborough (WBN) has a reputation for an excellent lineup of high-quality and inspiring speakers, as well as networking trade shows and development opportunities. The upcoming season, which runs from September to June, is no exception.
The 2017-18 program launches in September with a keynote presentation by Denise Donlon — business executive, television producer and host, and member of the Order of Canada.
Most WBN member meetings take place at Holiday Inn Waterfront (150 George St., Peterborough) with networking at 5:30 p.m. dinner at 6:30 p.m., and the keynote speaker at 7:30 p.m. The meetings are included as part of WBN membership, but anyone can register online and come as a guest — but don't wait, as spaces fill quickly!
Here's WBN's program for 2017-18 (we'll be updating the program over the coming weeks as it's finalized):
---
October 4, 2017 – "The Garden that Grew Her" with Leslie Bradford-Scott
Location: Holiday Inn Waterfront (150 George Street, Peterborough)
Networking 5:30 p.m., Dinner 6:30 p.m., Speaker 7:30 p.m.
Leslie Bradford-Scott is the co-founder and CEO of Walton Wood Farm, a lifestyle gift company based on a farm in Bailieboro, Ontario.
A self-proclaimed late bloomer, Leslie began making bath salts in her kitchen mixer in June of 2014 when she was 49 years old. She sold them by cold calling stores throughout Ontario. Within three years, her line of fun and funky gift products sprouted more than 65 products sold in more than 1,000 brick and mortar stores across the USA and Canada — including luxury retailers such as The Bellagio Hotel and Spa, Nordstorm and Holt Renfrew.
She is currently in talks to export her products to South Africa and the Middle East. In October of 2016, Leslie appeared on CBC's Dragons' Den and accepted a deal with Manjit Minhas at a $1.25 million valuation. She subsequently turned down the deal, and has been tripling her business every quarter.
Leslie refers to her family and career journey as "The Garden that Grew Her". With ethos, wit and whimsy, Leslie tells the inspiring story of how she leveraged a traumatic childhood, disastrous marriage, and struggles raising two spirited daughters by treating her experiences like flowers and weeds.
At age 49, Leslie planted the seed of what has now become a multi-million-dollar lifestyle brand.
"It's never too late to become the person you want to be, and cultivate the life you once thought impossible. Don't just turn lemons into lemonade — grow flowers in the desert."
November 1, 2017 – "Love Yourself. Taming the Inner Critic" with Laila Ghattas
Location: Holiday Inn Waterfront (150 George Street, Peterborough)
Networking 5:30 p.m., Dinner 6:30 p.m., Speaker 7:30 p.m.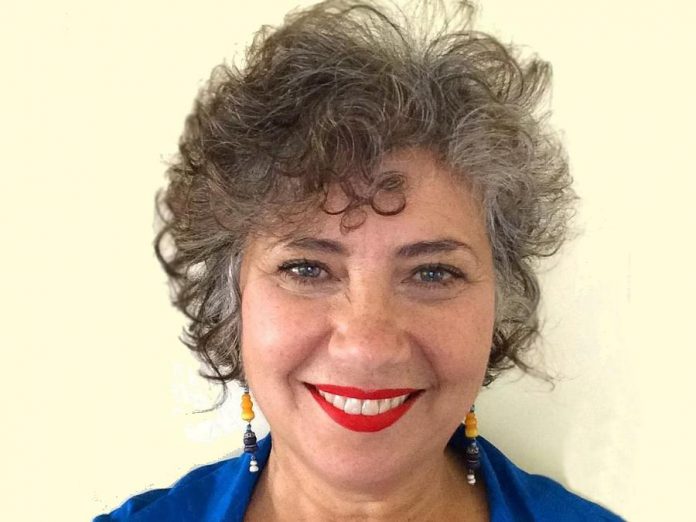 Liala Ghattas is a Happiness Specialist who has helped thousands of individuals and couples to find their own answers. Laila expertly weaves creativity, energy work, intuition and psychotherapy into self-discovery programs that deliver profound personal growth.
Laila's richly textured vocation as an artist, writer, Gestalt therapist, Reiki practitioner, group facilitator, public speaker and fabric/clothing designer deeply satisfies her path to serve. Recognizing the chronic state of insecurity many endure, Laila designs inspiring self-confidence solution programs for individuals and couples. Each winter Laila offers spiritual healing journeys to Bali.
Responding to the epidemic of body image issues, she recently launched her esteem-nurturing brand "Laila Goddness Comfortwear – Flatterng styles for real women in real sizes" created in Bali from her signature, hand-printed fabrics.
Kindness is something you naturally offer to others. Friends, family, and even strangers are worthy recipients of your sensitivity and thoughtfulness. But have you noticed that patience, understanding, compassion, and acceptance aren't as available for yourself in any given situation?
Tonight we introduce and nurture the art of self-directed kindness. Using simple interactive creative exercises, you can uncover often surprising and always helpful insights. Discover what self-love can look and feel and sound like.
When you practice gentler inner dialogue, the world literally becomes a better place. While you experience the resulting deeper self-esteem, you also model a priceless skill to others. When you feel good about yourself, your confidence grows on solid ground and is reflected in your work performance and attitude. Self-sabotaging behaviour fades in the light of your investment in caring about yourself.
Practicing self-directed patience and empathy enables these same gifts to be more genuinely available for you to afford colleagues and family. You'll naturally prefer to exercise healthy boundaries while creating supportive collaborative environments.
Come transform the most important relationship in your life. All else will follow.
December 6 2017 – WBN Holiday Gala and Auction
Location: Holiday Inn Waterfront (150 George Street, Peterborough)
Networking 5:30 p.m., Dinner 6:30 p.m.
The theme of this year's Holiday Gala and Auction is "Holidays Carols". Members are invited to host one of the dinner tables and decorate it featuring your favourite holiday carol.
January 10, 2018 – Annual Member Tradeshow & Workshops
Location: Highland Park Funeral Centre (2510 Bensfort Road, Peterborough)
Networking 5:30 p.m., Dinner 6:30 p.m.
More details will be coming soon.
February 7, 2018 – Victoria Lennox, CEO of Startup Canada
Location: Holiday Inn Waterfront (150 George Street, Peterborough)
Networking 5:30 p.m., Dinner 6:30 p.m., Speaker 7:30 p.m.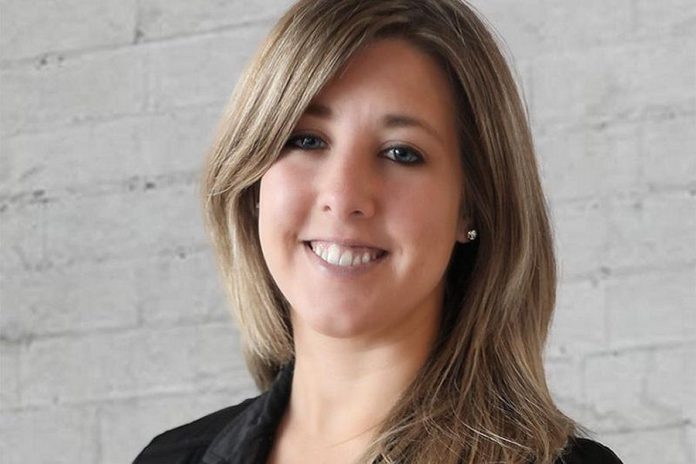 Hear the inspiring entrepreneurial story of Victoria Lennox, and the rollercoaster of highs and lows of being an entrepreneur. Learn her top 10 lessons to starting up a strong business and learn how to bring your ideas to life. Learn all about the importance of building a community and giving back to ensure your company achieves optimal success; delve into the importance of self care and health practices to make your entrepreneurial journey the best it can be; and learn about why letting go and trusting others can improve your startup. Be inspired by Lennox's amazing journey and see how entrepreneurship is the ultimate tool to achieve global hope and peace.
Victoria Lennox is the co-founder and CEO of Startup Canada, a grassroots network of entrepreneurs working together to build an environment for entrepreneurship in Canada.
She is recognized by the United Nations Development Programme and the European Union as one of the foremost experts in entrepreneurship education; ecosystem and program architecture, governance, development and implementation; and, in fuelling entrepreneurship movements and awareness campaigns.
She is the first Canadian and one of the youngest recipients of the Queen's Award for Enterprise Promotion. As a student at the University of Oxford, Victoria won the award for having pioneered a grassroots youth entrepreneurship movement in the UK call NACUE. Today NACUE is central to the UK's youth entrepreneurship ecosystem, supporting more than 55,000 higher education students and graduates across more than 100 institutions.
On the global stage, Victoria is a strong leader. As the catalyst for Startup Generation and host of Startup Nations, Victoria supports and mentors the development of youth enterprise organizations in more than 20 countries; provides advisory support to international organizations in the areas of entrepreneurship networks, education and policy development; and supports colleges and universities in enhancing their entrepreneurial activities.
Countries around the world are also working to emulate Startup Canada's methodologies and activities, viewing the organization, under Victoria's leadership, as the best practice in fuelling entrepreneurship culture.
March 7, 2018 – Monthly member meeting (more details coming soon)
Location: Holiday Inn Waterfront (150 George Street, Peterborough)
Networking 5:30 p.m., Dinner 6:30 p.m., Speaker 7:30 p.m.
More details will be coming soon.
April 4, 2018 – "Never Give Up" with Tessa Smith and "Cuddles for Cancer" founder Faith Dickinsen
Location: Holiday Inn Waterfront (150 George Street, Peterborough)
Networking 5:30 p.m., Dinner 6:30 p.m., Speaker 7:30 p.m.
Tessa Smith
Tessa Smith is a nineteen-year-old multi-published journalist, broadcast journalist, motivational speaker, poet, spoken-word artist, freelance model, style icon, photographer, budding musician, philanthropist, body equality activist, LGBTQ activist/member, and grateful goddess pounding the pavements of Peterborough, Ontario, Canada with undying confidence. She is also a two-time cancer survivor, which has resulted in the loss of her right eye and left leg.
Tessa was diagnosed with Bilateral Retinoblastoma at 3 months old, and after some chemotherapy and laser treatment, had her right eye removed at 5 months old. Tessa had a 4% chance of developing Osteosarcoma (bone cancer) between her early to late teen years, and did at the age of 13. Tessa endured 7 months of intense, high-dose chemotherapy and had Rotationplasty amputation and resection on her left leg in July 2012.
Tessa has been a SickKids Foundation Ambassador and Terry Fox Foundation Ambassador for 5 years; she was also the 2016 Poster Girl for the Terry Fox Foundation for all of Canada. Tessa currently has an advice column for youth and teens with the Peterborough Examiner, and has written for publications such as the Toronto Sun and the Toronto Star. Tessa had a short documentary made on her life in 2014, which premiered at Bloor St. Cinemas and was voted fan favorite. Tessa recently finished an internship at Chex Television in Peterborough, where she debuted as a broadcast journalist. Tessa debuted in radio in May on CBC Radio One's 'Ontario Morning', talking about her advice column.
This past June, she graduated from high school with honours. This fall she will be attending Trent University (in Peterborough) on a scholarship for her BA in Journalism/Broadcast Journalism with a joint major in International Development Studies.
In her spare time, Tessa indulges in drinking tea, reading, writing, and music. She plays drums, guitar, and some piano; she also sings. Tessa loves to cuddle her dogs, and be outside with nature-she loves camping in Algonquin Park for a month every summer with her family.
Faith Dickinson
Faith Dickinson created Cuddles for Cancer when she was only nine years old. Her Aunt Lyndi of Alberta had been diagnosed with Stage 4 breast cancer and Faith wanted to do something special for her. Faith and her mom made her a fleece tie blanket with pink ribbons on it. Her aunt said that she loved the blanket, as cancer paitents very often get terribly cold.
A short time after that, Faith made all three of her Grade 4 teachers blankets as a year-end gift. Her French teacher, who was retiring, cried and all three said that they would "cuddle" into them. When Faith's mom picked her up from school, Faith said that she wanted to make other feel good. Within two days, they came up with the name Cuddles for Cancer.
Five years later, Faith has made over 3.500 Cuddle blankets and they have been sent all across Canada, the United States, England, Africa, France, Germany, Austraila, Brazil and many other countries. Faith has great respect and compassion for our Canadian soldiers and veterans, so she has a signature soldier blanket that she makes for them. They have been sent throughout Canada, Afghanistan, Poland, Iraq, Kuwait and the Ukraine.
Faith has two annual campaigns, "Kids at Christmas" and "Sponsor a Soldier". She also started "Help the Homeless" last Christmas in Toronto and "Cuddles for Crossroads" in May, which supports our local Crossroads Shelter for women and their children.
Faith created the "Cuddles Clubs" throughout Ontario, where she visits schools to encourage them to support one local and one global cause per school year. Faith's motto is "you are never too young to make a difference". Schools have helped her fundraise and to make Cuddle blankets. Faith also has a corporate program, where she visits businesses and organizations, shares her story and makes Cuddle blankets with their top management teams, in an effort to "give back".
Faith has been honoured for her work and has received several awards and distinctions; The Legacy Award in Princess Diana's memory, The Scholfield Award from United Way Peterborough, The Prince's Youth Service Award – WE are Community, The Ontario Jr. Citizen of the year, TVO Kids-Super, Citizen of the Year from the Kawartha Chamber of Commerce, and several others.
Faith hopes to open a second Cuddles for Cancer location in London, England within the next year. She is currently writing a book, hoping to inspire youth to find their passion, chase their dreams and to make a difference in the lives of others.
May 2, 2018 – Annual General Meeting and Monthly member meeting (more details coming soon)
Location: To be announced
AGM 5 p.m., Networking 5:30 p.m., Dinner 6:30 p.m., Speaker 7:30 p.m.
More details will be coming soon.
June 6, 2018 – WBN Season Finale
Location: Holiday Inn Waterfront (150 George Street, Peterborough)
Networking 5:30 p.m., Dinner 6:30 p.m.
More details will be coming soon.
Past events
September 6, 2017 – "Fearless as Possible" with Denise Donlon, Business Executive, TV Producer & Host
Location: Holiday Inn Waterfront (150 George Street, Peterborough)
Networking 5:30 p.m., Dinner 6:30 p.m., Speaker 7:30 p.m.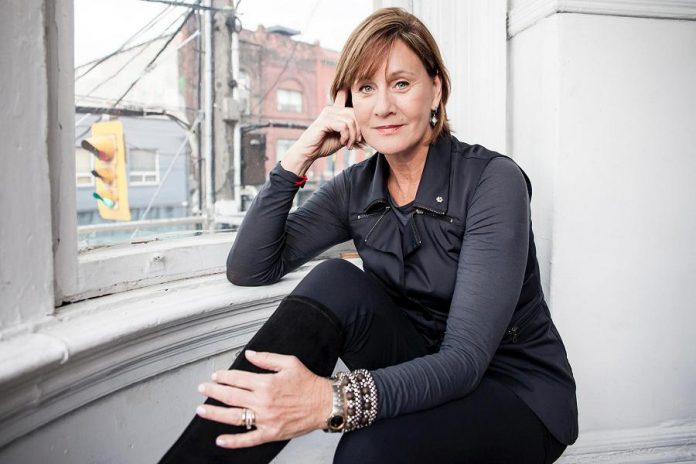 Denise Donlon is one of Canada's most successful broadcasters and corporate executives. Highly regarded as a principled leader and sprinted communicator, she has navigated corporated culture with integrity, responsibility and an irrepressible passion to be a force for good.
Denise Donlon has operated on the frontlines of massive changes in the music industy, media and Canada's cultural industries. As VP and GM of Much Music/MuchMoreMusic her mandate was "relevance" during a time when music videos became a medium that would change pop music and popular culture forever.
She became the first female president of Sony Music Canada, where she navigated the crisis in music industry with the rise of Napster and the new digital revolution while overseeing the country's marketing, sales and promotion of some of the world's biggest artists, including Leonard Cohen, Celine Dion and Bruce Springsteen.
She was Executive Director then General manager of CBC English Radio when the corporation absorbed funding cutbacks leading to mass layoffs and a shadow over the future of Canada's national public broadcaster.
Her impressive and storied career has been highlighted by her passionate engagement with charitable organizations. She travelled to conflict zones like Sierra Leone and Northern Uganda doing documentary work on war afflicted women and children with War Child Canada, she was the event producer of the Clinton Global Initiative which raised over $21 million in one evening, and was a co-producer of Live 8, the Canadian international concert event.
These initiatives and more are chronicled in her smart, inspiring, and "wickedly funny" memoir Fearless As Possible (Under the Circumstances).
Denise creates an environment if innovation, celebration and success. As well as her memebership in the Order of Canada, she is a Fellow of the Royal Conservatory of Music and has been inducted into the Broadcast Hall of Fame.
She has been honoured with the Humanitarian Spirit Award and Trailblazer Award at Canadian Music Week, Woman of the Year from Canadian Woman in Communications, and Woman of Vision from Wired Woman.
For more information about the 2017-18 program for the Women's Business Network of Peterborough, including guest registration, visit www.womensbusinessnetwork.net/program/.