I am absolutely honored to serve our members and guests as President of Women's Business Network of Peterborough (WBN) for the upcoming year 2017/2018.
And I am inspired by our new, highly driven Board of Directors that have been working vigorously over the summer laying the foundation for a new program with stimulating, inspiring and educational speakers.
We look forward to having you join us each month from September until June to experience the variety of topics, good food, wonderful friendships that transpire, and of course, have some fun!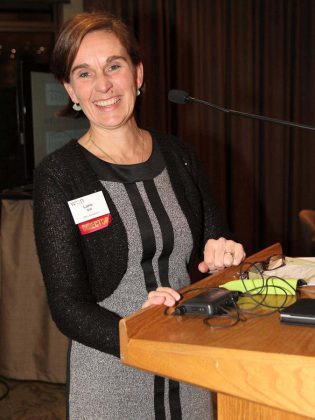 Since 2014, I have personally been an active member of this fine, reputable organization of 57 years and I have enjoyed every meeting that I have ever attended. I find tremendous value in collaborating with the ever growing, diverse group of loyal women and trusted local businesses of the WBN, partnering along side the deserving charitable organizations we are aligning ourselves with.
If you are looking for your tribe, this is it! The WBN is definitely the premier networking organization for women to be a part of in Peterborough, the Kawarthas and surrounding areas.
As an entrepreneur who works and lives in the greater Peterborough area, I am strongly aware of the WBN's role as an organization that provides women with opportunities for development, fosters valuable connections, and facilitates member success through business growth.
We are a powerful network of movers and shakers, showing that our expertise can really make a change in our community.
Currently, we are a membership of over 160 dynamic and diverse women of all ages, cultures, industries and professions. The exciting and steady growth of our membership over the years shows that our organization is working hard to fulfill our members' and community's needs.
I would like to extend a heartfelt thank you to last season's formidable President Mary McGee and her industrious Board of Directors for an outstanding WBN season. Cheers to a well-executed plan, ladies! And an extra special thank you for reminding us throughout the year to "Use our Power, Work with Purpose and Enjoy the Present!"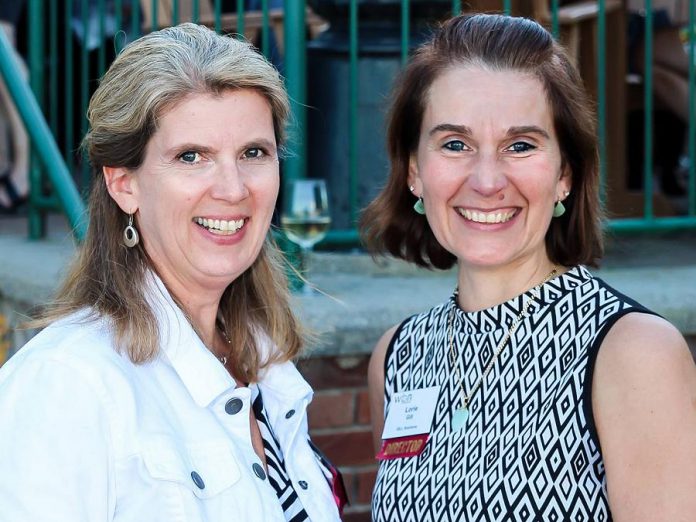 Our theme this season is Empower, Influence and Serve.
Empower
Simply put, women become stronger when they empower other women. All of you, especially those in leadership positions, have the opportunity and privilege to champion a culture that encourages women to learn, grow and be inspired.
By being a mentor and a powerful ally, you are offering your own unique set of skills, ideas, and life experiences, and nurturing your female peers to achieve their goals and feel empowered. Our monthly networking hour is a great opportunity to find role models whom you identify with and inspire you. Those women will be a key to your success because they can provide advice and knowledge based on their own trials and tribulations.
Let's continue to demonstrate just how powerful a force we can be when we support one another.
Influence
Our diverse membership strengthens our voice in our community. Over the coming year, you are encouraged to bring your expertise and insight to the table, and voice issues that are of importance to you. Your membership and our united voices can help influence the role women have in our business community. Together, we have the ability create the conditions for success, growth and impact on a local, national, and even global scale.
Together, we'll help foster change and shape opinions with inspiring speakers and events, with help from our contra membership with the Peterborough Chamber of Commerce, our involvement with the Trent Business Students' Association, and the Bears' Lair competition.
Serve
We take pride in serving our community as a source of inspiration and empowerment for women in business, as we focus on our program that continues to educate and elevate our members. As a member, you can expect to flex your learning, networking and mentoring muscles.
The WBN will continue to work to serve the needs of the broader community by being involved in the YWCA Peterborough Haliburton and the Peterborough Dragon Boat Festival, as well as other great local non-profit organizations.
The WBN Board and I are confident that this year we will deliver a positive and enlightening member experience. Be sure to take full advantage of your membership resources and promote yourself and your business this year, and please come forward with any ideas and help to create positive change.
If I can offer you one piece of advice right from the start: it's be open to the possibilities. Your WBN membership is like a treasure map, inviting you to be adventurous, encouraging you to embark on the journey, and guiding you to search for the nuggets of wisdom that are sure to be scattered in the in unique places during the year ahead.
Sincerely yours in business,
Lorie Gill
President, Women's Business Network 2017/2018
president@womensbusinessnetwork.net
For more information about the Women's Business Network of Peterborough, visit www.womensbusinessnetwork.net.