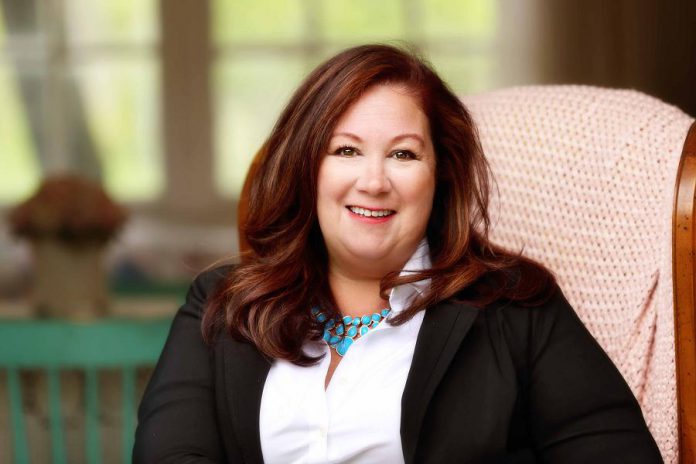 Joanne Ilaqua, founder and president of Mamasoup Inc., knows that fear and isolation are very real feelings for new and expecting moms.
As a labour and delivery/postpartum nurse, doula, and childbirth educator with 20 years of experience, she was inspired to get to work, creating an app and blog that would provide moms with connections, support, and community — all from a mobile device.
"I knew that moms usually felt better after talking through their challenges and that many were looking for help online," Joanne says. "I wanted to help."
Joanne knew that moms were frustrated when seeking support on social media platforms like Facebook because of how judgement-based the experience could be. Facebook also makes it hard to be anonymous, and some of the topics that new moms want help with are easier to discuss when there is at least some privacy — so Joanne made sure that the community using the Mamasoup App could be anonymous.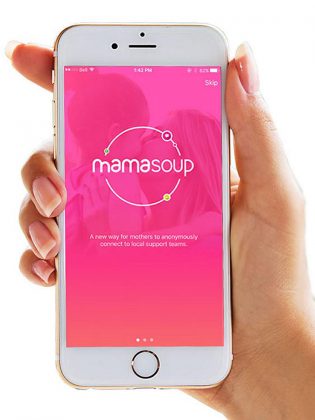 The tireless efforts she had made to create a mobile resource space for women to connect, collaborate, and care have now started to show results, and Joanne is happy with the app's initial progress.
"When I open my phone and look at this space I've created and I see women in Tennessee and they're connecting, and sharing, and setting up play dates — the app is working," Joanne says.
"This is a safe space to connect and talk and it is working."
The app is growing at a rapid pace since Joanne made it available for Android as well as iOS devices, and a new version is being developed for a fall re-launch. At this time, the app is still 100 per cent free.
"We're going to use hashtags so the app will be more searchable," Joanne explains.
"This will make it easier for users to find the people they need to connect with so that everyone can share advice."
Joanne says the process has been extremely time consuming — developing an app is a tough thing to navigate. There are so many rules, reviews, and revisions that need to be done on a regular basis. Every day, there is new learning for Joanne.
While working on the app every day, Joanne has also been investing more time in creating content for the Mamasoup blog, an online resource for new moms and expecting moms, and there are resources for parents of teens as well. The blog is growing at a rapid pace and it has allowed for collaboration with other professionals — something Joanne loves.
"I get lonely working from home," Joanne admits. "Collaborations are exciting, and I love teaming up with people who share this audience."
The collaborations have allowed her to expand what she offers to her community, such as advice and guidance from a Pilates instructor, and now Joanne is also developing a virtual book club with renowned parenting expert and author Ann Douglas.
"Bringing people together is something I really enjoy," Joanne explains. "In my family, I'm the one who organizes the parties. Through all of these projects, I'm trying to help people make more connections."
And people are connecting. The Mamasoup app is showing big numbers and the Mamasoup blog is also getting tons of attention — giving Joanne the encouragement she needs to keep going with these projects.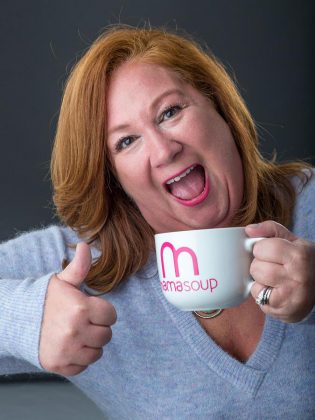 "I'm a nurse and here I am with an app and with this online business," she laughs. "This can be very exhausting, but I can't stop thinking of ways to bring people together with technology."
Joanne says that nursing was completely collaborative, and the long hours and dedication were a great training ground for her current path. But she notes making an online business work can be a tough slog.
"I've had times where I'm trying to figure out what to do with the app or the blog, what direction to go in," Joanne says. "But then I think about all the women I'm helping, and I know that this is my business and I can take it in whatever direction I want to. This makes me so charged up and it makes me want to keep going."
Her continued development of online products is good news for the large number of women who connect 24-7 with the supportive environment that Joanne has nurtured over the past years.
"Not all moms need this space but enough do need it," Joanne says. "When they use it and feel supported, this makes me feel incredible. That's worth it."
You can contact Joanne Ilaqua at 705-341-4840 or mama@mamasoup.ca. For more information about Mamasoup, visit mamasoup.ca and read the Mamasoup Blog at blog.mamasoup.ca. You can also follow Mamasoup on Facebook, Twitter, Instagram, and Pinterest.