Sometimes it takes another person to see the best in you, when you can't see it yourself. The Women's Business Network of Peterborough (WBN) is showing that their new mentorship program is a great way to do that.
The networking organization launched a pilot program last fall designed to enhance the development of female business owners through paired relationships with businesswomen with relevant expertise and knowledge from WBN's network.
Twenty mentorship pairings were established between participants from diverse sectors.
"It's really about giving unique mentorship opportunities and access to some highly accomplished women here in Peterborough who have navigated the ropes to get ahead," says Diane Wolf, WBN's strategic planning director and program advisor. "It's also a great membership perk."
From October to June, volunteer mentors will share advice, connections, and opportunities to support their mentee's professional development. It's up to the mentee-mentor pair how often they would like to meet monthly.
"Some of the mentees are just as successful in business as the mentors, so it isn't a matter of if you're a beginner or if you're advanced," says Diane. "It's about the next step a mentee wants to take with her business. Is there something in her business that she's afraid of trying but would like to get into? We try to match the mentee with people who have those strengths and a history of succeeding in that particular area."
It's a step in the right direction considering that 83 per cent of women said that having access to role models or mentors would be important to their success, according to a 2012 BMO Financial Group study report.
Mentorship, whether it occurs in or out of the workplace, has numerous benefits.
A mentee benefits because she will have someone with greater experience and knowledge to turn to. She can be guided through critiquing her work or solving a problem.
Mentors can provide tips on career growth and introduce the mentee to other professionals. As the mentee matures within her career or business, a mentor may remain a valued adviser to the mentee.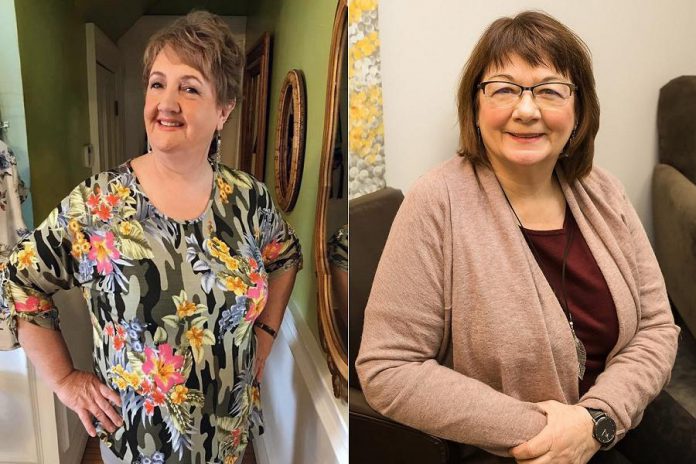 The mentorship program was created last year by Diane and fellow WBN member Colleen Carruthers. Colleen was the organization's strategic planning director at a time when they saw that a mentorship program would support WBN's strategic goal: to help members expand their business contacts and grow their business.
Looking to take the initiative to the next level, Colleen called on Diane to brainstorm a "matchmaking" program. Both are therapists and mentor professionally, so it seemed like the right fit.
Tailored to the mentees' careers and interests, Colleen and Diane strategically selected mentors based on the mentees' needs and goals to help with both their professional and personal development. Based on mentee applications, they sought out those in the WBN business community who aligned most with the mentees' aspirations and who would inspire and guide them in achieving their goals.
The duo also implemented other criteria to keep the program motivating and positive for participants, explains Diane. The first was that mentees and mentors shouldn't ideally be from the same industry.
"Many people who have started a business already have contacts within their industry," Diane points out. "This wasn't about mentoring your 'mini-me'. We were looking for specific skills. For example, is there a mentee who is looking for help with technology or marketing, and is there a mentor we can match her with who have those skills? Many entrepreneurial skills are transferrable. It's about who you are as an entrepreneur overall, not learning how to be an entrepreneur in a particular segment."
Diane notes having a mentor and mentee in the same industry can also potentially be a hinderance to the relationship.
"It's natural for people to want to reach out to someone in their industry. However, if you're my competitor, I'm not going to tell you the secret to my success. That can be a deterrent. So, by not pairing members from the same industry, we end up having people willing to give of themselves. In the end, the mentor has to be in it not for their own ego, but to pay it forward and help the mentee succeed."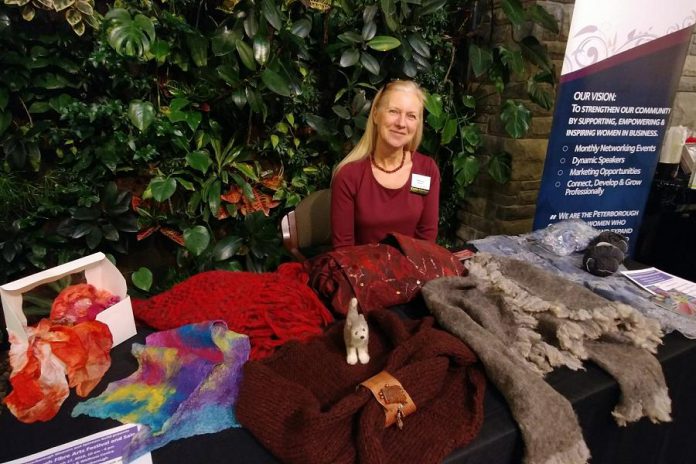 Participants also aren't permitted to sell their own products or services to each other during the program.
"It's not a sales relationship in any way," says Diane.
With WBN facilitating and nurturing the connections with the structured program, the mentor and mentee have responsibility for developing their relationship.
"We do great training on how to be a mentor, which includes role playing and examples of how it would look," Diane explains. "However, we make it clear to mentors that they're not in this role to do therapy. This relationship isn't about rescuing; it's about sharing perspective, knowledge, and experience. It's up to the mentee what she's going to do with it."
Sarah Susnar, owner of Play Café Peterborough, signed up for the program as a mentee, relying on the influence of a mentor to help her move forward with her goals and be a cheerleader for her success. Her mentor is in the edible microgreens industry.
For eight months, Sarah's mentor stood on the sidelines and challenged her to keep making progress.
"I learned that it was okay to raise my prices, to not be afraid, and to do what is best for my business," Sarah reflects. "I would definitely recommend the program to anyone needing help in their business. It was a great experience and I would do it again."
Good news for new and returning WBN members: due to popular demand and the success of the pilot, the mentorship program is back this season, with applications opening in September.
What does the WBN mentorship program include?
Get expert guidance. With years of education and experience behind them, mentors make suggestions that can help you to navigate the business landscape.
Receive encouragement. Mentors are there to listen, provide a second opinion, or just give support when you need it.
Benefit from advice and feedback. Mentors provide advice to help you build on your strengths and support you in areas where you need development. Many mentors find value in sharing their successes or failures.
Gain a different perspective. Mentors provide context and a perspective that you might not have considered. They can help you to broaden your viewpoints and build on your ideas.
Expand your network. Mentors have networks that they can connect you to, to help you grow your own networks. Making new connections is an important part of business growth and development.
If members are interested in being a mentor or mentee, WBN is offering an information session in September. For more information, contact Diane Wolf at strategic@womensbusinessnetwork.net.
For more information about the Women's Business Network of Peterborough, visit www.womensbusinessnetwork.net.