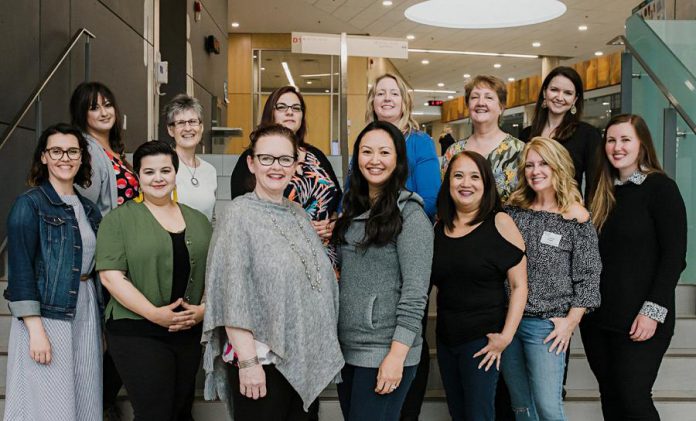 The Women's Business Network of Peterborough is run by a volunteer Board of Directors, elected by members at the Annual General Meeting in May.
This group of 13 women meets monthly to formulate the plans and deal with the business of the network, which currently has 170 members.
They also attend at special board meetings throughout the year and membership meetings from September through June.
Here are profiles and photos of the 2019-20 Board of Directors:
---
President — Grace Reynolds
Grace Reynolds is a licensed Mortgage Agent based in Peterborough and services all of Ontario. She is nationally recognized by the mortgage industry for her achievements as the winner of the Canada Mortgage Awards of Excellence for Best Newcomer Agent and is one of the Canadian Mortgage Professionals Top 50 Young Guns.
With access to over 50 lenders and hundreds of products, she works on the behalf of her clients and not one specific bank or product. She provides advice and support for residential and commercial mortgage financing. She assists clients with purchasing a new home, to those looking to renew or refinance for debt consolidation, renovation projects or purchase an investment property, to assisting those in business for self and newcomers to Canada, and much more.
The mortgage industry is not as simple and straightforward as it once was. Having the advice and guidance of a mortgage broker at your side is vital. Whether you're a first-time homebuyer, seasoned homebuyer or investor, she is here to help guide you through the process! With over 20 years of customer service experience, taking care of clients is what Grace does best.
Past President — Tracey Ormond
That's A Wrap Catering Company and Classic Cooking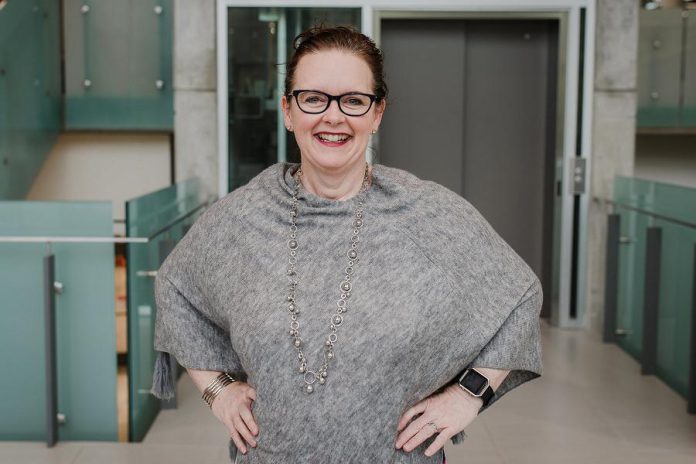 Tracey Ormond is the owner of That's A Wrap Catering, a full-service catering company in Peterborough that specializes in corporate, private and social events. They provide and deliver fresh meals, snacks and sweets to your office or home, with special seasonal, healthy and vegetarian options to choose from.
Tracey is also co-owner of Classic Home Cooking, a fresh meal delivery service for seniors and busy families. They prepare fresh meals daily and currently offer service, Monday to Friday, with frozen meals available for delivery once a week.
Tracey is immensely involved in her community volunteering with several local food programs, donating food and service to many non-profits and fundraisers.
She is a proud member of the Rotary Club of Peterborough and Peterborough Chamber of Commerce. Tracey is also a very big supporter of the Peterborough Humane Society, along with her border collie Finnegan James and her cats Juliet, Capulet and Montaque.
Secretary — Nadine James
Nadine James is an award-winning consultant with IG Wealth Management. Working alongside her father, who has been in the business for over 25 years, they work together to provide their clients with financial strategies and peace of mind. Together they have the experience and longevity clients are looking for.
Nadine is known for her client service and takes great pride in going above and beyond for her client's financial needs. With offices in both Peterborough and Lindsay, the company is growing in the area and helping others grow their financial wealth.
Treasurer — Christine Teixeira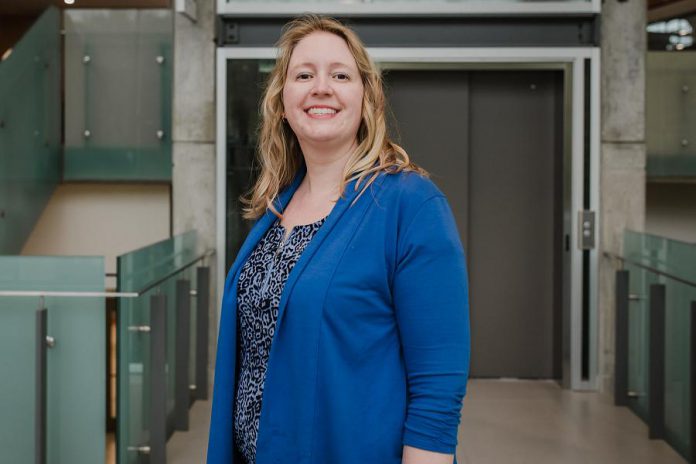 Christine Teixeira is the owner of Accountability Financial, where she provides bookkeeping and income tax preparation services for small businesses and individuals in Peterborough and the Kawartha region.
After a busy career as an environmental engineer, she made the decision to become an entrepreneur instead so she would have more control of her time and to be more available for her family. Always passionate about finance as a hobby, she completed the Small Business Accounting Certificate in 2014 and launched Accountability Financial in 2015.
Christine's background in the engineering industry gives her a unique perspective and proves she is meticulous, detail oriented, and skilled at problem solving, which are all attributes her clients highly value.
Christine is now expanding her business by hiring other associates, and her only regret is she didn't enter the world of being self-employed sooner.
Program Director — Danielle McIver
Danelle McIver moved to Peterborough in 2011 and is thrilled that she took the leap, as joining the Peterborough community has been rewarding in many ways for her.
Nearly 19 years ago, while looking for animal handling experience, Danielle walked through the doors of a local veterinary practice, and through the guidance and encouragement of several inspiring mentors, she stayed growing her skills as a technician, an office manager, an inventory manager, team leader and VPM.
In 2018, she joined Veterinary Purchasing, one of the most highly-respected companies in the veterinary industry, with their Executive Services team and began consulting for practices all over Ontario. She's now fortunate enough to give back to the industry by facilitating workshops and supporting businesses throughout the province.
In 2017, Danielle started her own side business, Gleam Event Management, which organizes community event for the whole family, including the furry family! Her first large-scale event, The Peterborough PAWtacular, gives people the opportunity to spend a day devoted to their family pet and is now in its second year.
Program Director — Sara George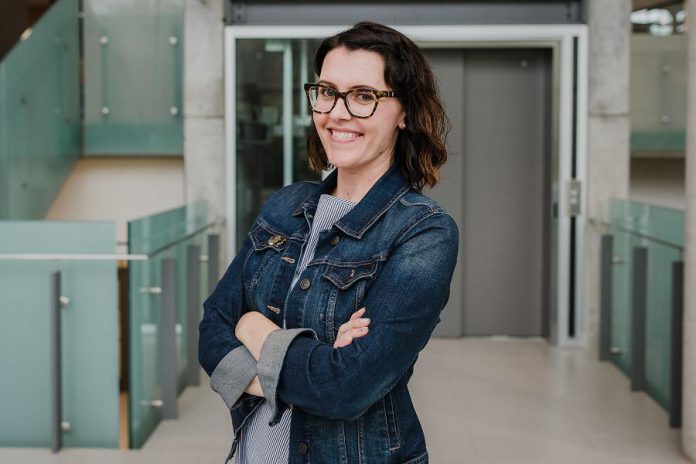 Sara George is the founder or "Head Betch" of Electric City Brigade of Beer Betches, a sisterhood of beer drinkers dedicated to the pursuit of all things craft beer with a focus on education and community betterment.
Sara is very proud of the safe space she has created for women (and those who identify as) to attend events and join in their collective love of craft beer. The group meets once a month at venues all over the Peterborough area and beyond.
Sara is excited to be a part of the Board of Directors as a Program Director this year and looks forward to meeting the new membership in the upcoming season.
Membership Director — Arlene Blunck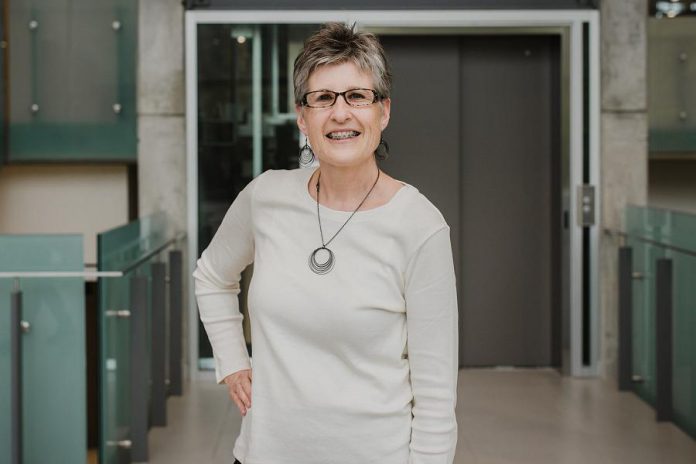 Arlene Blunck is excited to be celebrating her 35th year at All Office Machines servicing Peterborough, City of Kawartha Lakes, and Northumberland counties. She helps her customers select the proper office equipment, such as copiers, printers, shredders, scanners, postage machines for their "wants" and more importantly, their needs.
Arlene has been a Rotarian for over 17 years and is very involved in Rotary's Family Fun Night and Fireworks Committee and also helps out at the Breakfast Food Program every week.
Her passions include running, geocaching, biking, hiking, kayaking, paddle boarding, and spending time with friends and family.
Arlene has been a member of the WBN for many years and is enjoying her role as Membership Director and looking forward to the challenges and blessings that this year brings.
Technical Director — Tiffany Arcari
Peterborough Chamber of Commerce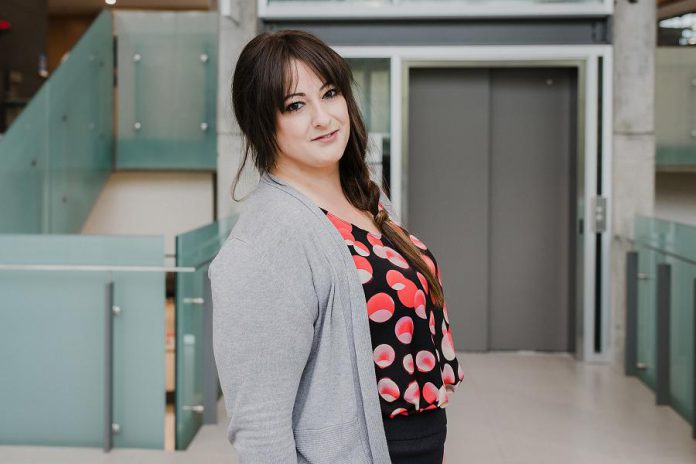 Tiffany Arcari chose to start her life in Peterborough at 18 years old, attending Fleming College in the Recreation and Leisure program. She immediately felt a connection with the culture, opportunity, and strong sense of community that Peterborough had to offer.
At 22, she decided Peterborough was home for her so she put down her roots, started a career path, and purchased a home. With aspirations to dedicate herself to the community, she spent the next decade building her skillset and connections, and impacting Peterborough through her employment.
Tiffany currently works with the Peterborough Chamber of Commerce working in event, sponsor, and membership coordination. This career change better aligns with her ethos and further inspired her to take action in the community.
It's important to Tiffany that she take care of her home through community involvement. She has thoughtfully searched for opportunities through employment and serving on the WBN Board. Her strengths include problem solving, public speaking and the confidence to diplomatically express her opinions. She is driven by her high personal and performance standards as well as her fervor for this incredible city she calls home.
She is experienced in public relations, efficient in critical thinking situations and passionate for relationship building. Tiffany wants to be a catalyst for change and feels her passion, adaptability, and spirit are an asset to WBN.
Director at Large — Laurie English
Peterborough Regional Health Centre Foundation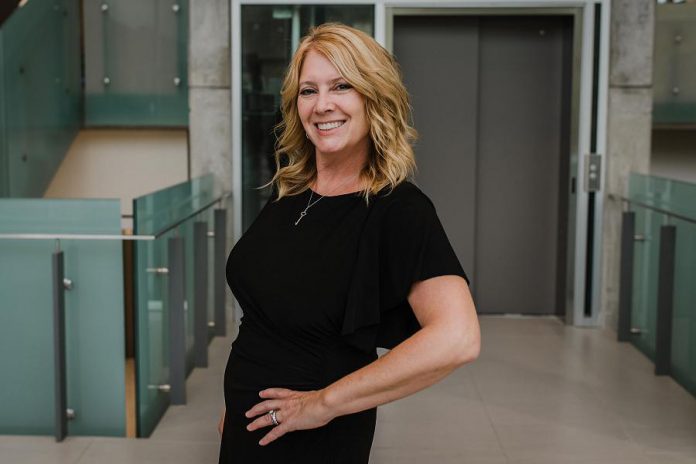 Laurie English is Specialist, Major Gifts at the Peterborough Regional Health Centre Foundation. Her role is to connect with community-minded individuals who are passionate about improving healthcare at our local hospital.
Laurie is currently Director at Large on the WBN Board. She has served in a variety of roles in the community including Board Director for Little Lake and Highland Park Cemetery, where she also sat on the Human Resources and Strategic Planning Committees.
In addition, she was a Board Director for Hospice Peterborough. During her term she was Chair of the Communication and Stakeholders Relations Committee. She is currently a Client Services Volunteer.
When she is not working or volunteering, Laurie enjoys spending her summers on Anstruther Lake with her family and friends. She is passionate about travelling and especially enjoys vacationing in Europe.
External Communications Director — Rencee Noonan
Peterborough Monument Works and EyeTech Vision Care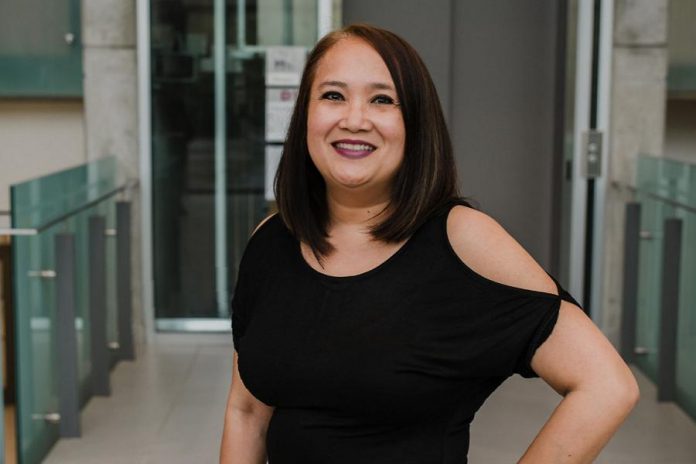 Rencee Noonan is a Memorial Counsellor at Peterborough Monument Works, as well as Marketing and Advertising Coordinator of EyeTech Vision Care.
Rencee has coached and managed many soccer and basketball teams over the years for Peterborough Power Basketball Association, Mapleleaf-Cavan FC Soccer Club and Peterborough City Soccer Association, and has been a member of their board.
She also enjoys volunteering with different charitable events like Strutt Your Mutt, Behind Closed Doors, Habitat for Humanity Home Builds, Walk a Mile in her Shoes, Relay for Life, Reilly on The Roof, YWCA Tag Days, Sick Kids, and Breakfast for Learning.
Rencee resides in Peterborough with her husband and four children, and enjoys spending time with her three adorable grandkids.
Awards Director — Paula Kehoe
Red Rock Communications and SoftCoverVR
Paula Kehoe is the founder and senior copywriter with Red Rock Communications, a boutique communications agency based in Peterborough. With 14 years of journalism and communications experience, she brings a natural storytelling to building brands.
She specializes in copywriting and creative services for technology, retail, health and wellness, not-for-profit and lifestyle brands, to drive their profits forward by making a connection with their ideal customers and getting them to take action-all from impactful copy, content and strategies.
Paula is also the co-founder and VP of marketing and communications for SoftCoverVR, a technology company specializing in virtual reality, augmented reality, animation, and 360° video solutions for clients in the healthcare and pharmaceutical industries.
This is Paula's second time volunteering on the WBN board of directors, serving as the awards director for the 2019-20 season.
Strategic Planning Director — Diane Wolf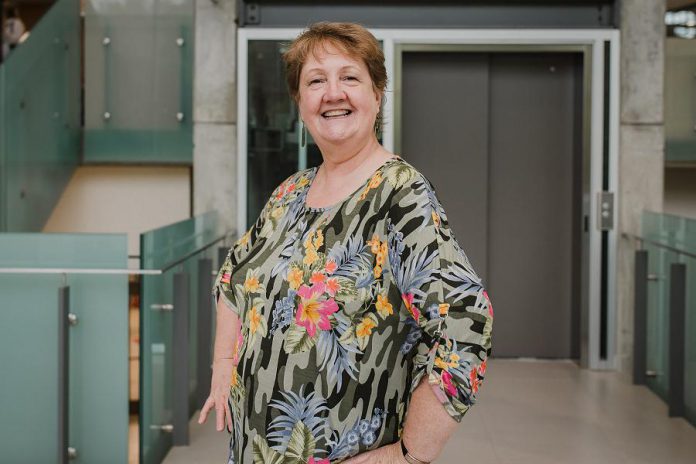 Diane Wolf is a former business professor and professional speaker, who is currently in private practice providing therapy to couples and individuals in distress.
Diane has travelled extensively as a professional speaker for over 30 years, delivering her signature talk "Communicate with Confidence and Clarity" to thousands of people across Canada, the United States, and the United Kingdom. She is also the creator of a communication styles instrument that has been used for 20 years to help people assess their own communication styles and learn how to communicate effectively with people who have different styles.
Diane holds a Master's Degree in Clinical Counselling, an MBA in Learning and Knowledge Management, and an Honours Bachelor of Science degree in Psychology (specializing in neurophysiological psychology). Her unique blend of education and experience, coupled with her natural warmth and empathy, ensure that she can provide a safe and non-judgemental therapy environment. Her lifelong passion for brain science permeates everything she does so that her clients can be assured that her work is based on scientifically sound principles and empirical research.
Diane has been married for 40 years to Andreas, and they have three grown children. Spending time with her grandchildren is her very favourite activity, although she is also a voracious reader who is known to sacrifice sleep when she simply cannot put a book down until she has completed it.
Member Communications Director — Vanessa Dinesen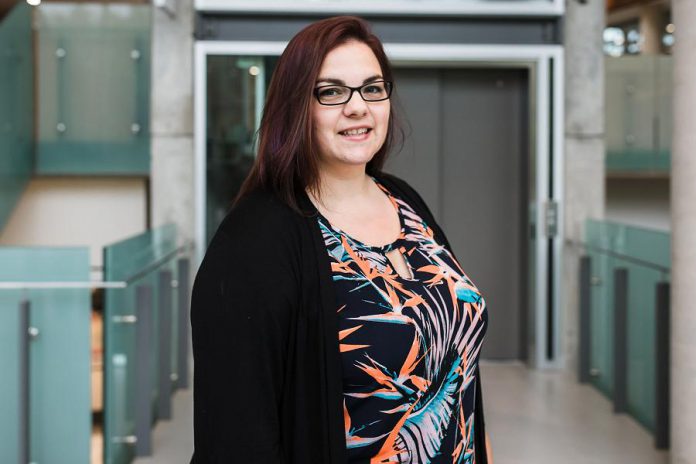 Vanessa Dinesen is the owner of Dinesen Financial, which provides day-to-day bookkeeping, payroll, financial reporting, budgeting, administration, and consulting to businesses locally and virtually since 2009.
Her previous roles have included Business Management, Accounting and Payroll instructor at Trillium College and previous owner of Peterborough Mompreneurs. Vanessa holds a Business Administration – Accounting diploma from Sir Sandford Fleming College and a BBA Honours Degree from Trent University.
Vanessa's passion is to inspire new business owners to create and build their dreams. She was born, raised and still resides in East City of Peterborough with her husband and six children. Work-life balance is a priority for Vanessa; when she's not working, she enjoys family time, reading, walking, and local live sports, such as hockey, lacrosse, and race cars.
For more information about the Women's Business Network of Peterborough, visit www.womensbusinessnetwork.net.