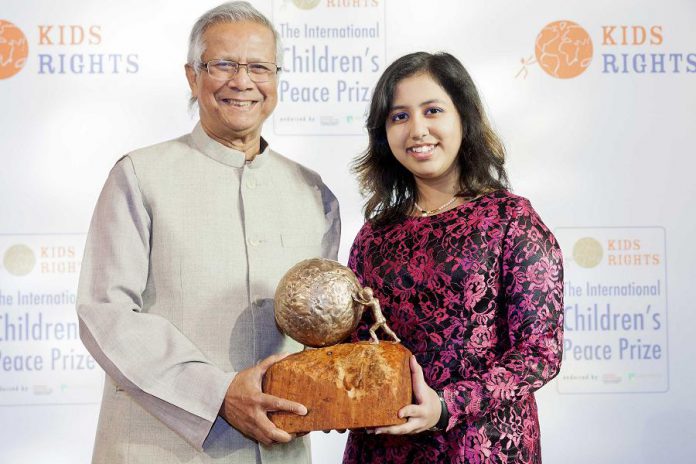 Once again for 2019-20, the Women's Business Network of Peterborough (WBN) is presenting an outstanding lineup of high-quality and inspiring speakers for the upcoming season, which runs from September to June.
The 2019-20 program launches in September with a keynote presentation that reinforces this year's theme of "Be You".
Complementing the speaker line-up are networking trade shows, development opportunities, the annual holiday gala and auction, and more.
Throughout the season, WBN member meetings will take place at Holiday Inn Waterfront and other venues in Peterborough, with networking at 5:30 p.m. dinner at 6:30 p.m., and the keynote speaker at 7:30 p.m.
The meetings are included as part of WBN membership, but anyone can register online and come as a guest (the cost is $50 for dinner and speaker) – but don't wait, as spaces fill quickly!
Here's WBN's program for 2019-20 (we'll update the program as it's finalized):
---
September 4, 2019 – Season Kick-off – "Becoming Your Own Hero" with Parmida Barez
Location: Holiday Inn Waterfront (150 George Street, Peterborough)
Networking 5:30 p.m., Dinner 6:30 p.m., Speaker 7:30 p.m.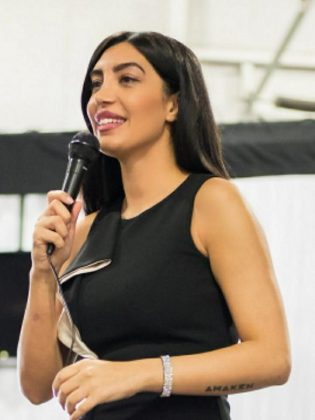 Parmida Barez is an author, award-winning motivational speaker, educator, personal empowerment and public speaking coach, who has worked with numerous individuals, corporations and non-profit organizations in Canada and internationally.
Parmida uses life-changing tools, lessons, and perspectives learned from her own experience of overcoming anxiety disorder, depression, panic attacks, and agoraphobia to empower others to become the heroes of their own lives and set themselves up for real, sustainable success. Her unique delivery, creativity, and passion on stage captures individuals from all walks of life.
Parmida's educational background is vast, ranging from degrees in political science, business, and education, as well as professional training in etiquette and hypnotherapy.
For more information, visit www.parmidabarez.com.
October 2, 2019 – "Mentorship: 5 Steps to Successful Relationships" with Trish Tonaj
Location: Personal Touch Banquet Hall (1135 Lansdowne Street West, Peterborough)
Networking 5:30 p.m., Dinner 6:30 p.m., Speaker 7:30 p.m.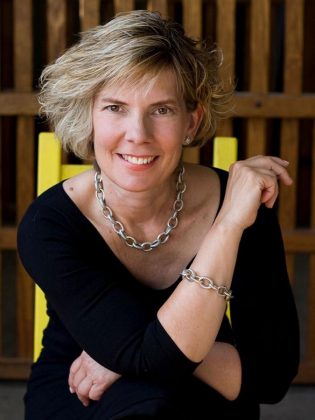 Trish Tonaj is the founder of Phaze2Wellness. The author, health and wellness coach, and entrepreneurial mentor believes in mentorship and the power of storytelling.
With a passion for speaking, she shares stories that inspire great ideas with anecdotes on finding "The Mentor" who will help you create your own brand of magic.
Trish has written two books: Breaking Barriers and A Diary of Change: 12 Personal Tools. She also co-authored a complimentary magazine called W2 = Wealth and Wellbeing.
Celebrating over 25 years as an entrepreneur, Trish is a master coach practitioner, working with entrepreneurs and enterprise leaders who build a culture of success while mentoring their team.
She has a certificate from Harvard Law School Negotiation Institute in Mediation and Dispute Resolution, is a certified personal trainer, a yoga instructor, and a nutrition and wellness specialist.
She is a managing partner of an online education program called Mechanics of FLOW2, is a contributor to the Thrive Global Network and canfitpro magazine, and is the blog host for Share Your Story.
Love, laughter and adventure is Trish's personal mantra and focus for achieving life's balance between wealth and wellbeing.
For more information, visit www.phaze2wellness.com.
November 6, 2019 – "Sustainable Development: Empowering Future Generations as Changemakers" with Kehkashan Basu
Location: Holiday Inn Waterfront (150 George Street, Peterborough)
Networking 5:30 p.m., Dinner 6:30 p.m., Speaker 7:30 p.m.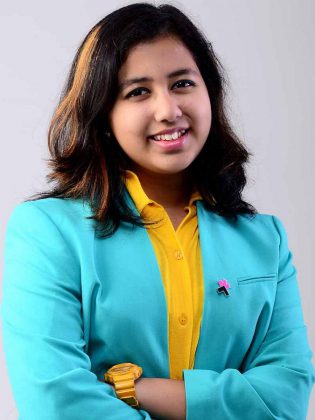 Kehkashan Basu is an iconic youth leader, global influencer, environmentalist, champion of children's rights, peace and sustainability campaigner, and passionate advocate of women's rights.
Winner of the 2016 International Children's Peace Prize from KidsRights Foundation, the United Arab Emirates native has been impacting the global fraternity with her work on children's rights, promoting gender quality, mitigating climate change and social upliftment.
Spreading the message of peace, happiness and sustainability has been her passion since she was eight years old, and she has worked tirelessly to enlist the support of children and youth across geographical boundaries.
In 2013, at the age of 12, she was elected for a two-year term as United Nations Environment Programme's (UNEP) Global Coordinator for Children & Youth and a member of its Major Groups Facilitating Committee. She is the youngest person and the first minor ever to be elected into this position in the history of UNEP. She is also a United Nations Human Rights Champion for her work on protecting children's rights.
Her internationally acclaimed work on sustainability has resulted in her appointment as the Honorary Advisor for the NGO Committee on Sustainable Development – New York, a member of KidsRights Youngsters, Global Advisory Council member of Young Men 4 Gender Equality – USA, and a member of World Oceans Day Global Youth Advisory Council and EarthEcho International Youth Leadership Council. She is also the youngest member of Canada's Women in Renewable Energy forum.
Kehkashan is the founder of a youth organization, Green Hope Foundation, which provides young people in 12 countries a networking platform to engage in the sustainable development process. In January 2018, she led a team of Green Hope members to Syrian refugee camps on the border of Lebanon and conducted environmental workshops for over 600 refugee children, turning into reality the UN mandate of "leave no one behind".
In her role as the voice of children and youth, she has spoken at more than 75 United Nations and other international summits, travelling to over 20 countries, notable among them being the Y20 Youth Forum in Argentina and the 67th session of the DPI NGO forum at the United Nations.
For her environmental advocacy at a global level, Kehkashan has received multiple international awards. She was also named as one of Toronto's most inspiring women changemakers.
December 4, 2019 – WBN Holiday Gala and Auction
Location: TBA
Networking 5:30 p.m., Dinner 6:30 p.m.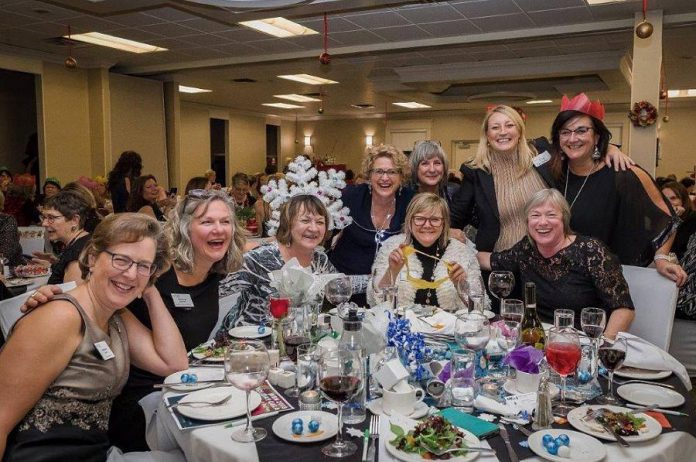 Details will be available closer to the event date.
January 8, 2020 – "Finding Your Community" with Abeer Al-Salihi
Location: Holiday Inn Waterfront (150 George Street, Peterborough)
Networking 5:30 p.m., Dinner 6:30 p.m., Speaker 7:30 p.m.
Originally from Syria, Abeer Al-Salihi moved to the United Arab Emirates (UAE) with her husband in search of better employment and life opportunities.
Trained as an engineer in Syria, Abeer worked in the UAE as an engineering assistant after a few months struggling to find work. She taught herself English at home, eventually becoming a teacher and receiving her teaching license.
After the war broke out in Syria and she lost her family home, Abeer and her family travelled to Canada where they sought asylum.
Following three months in Toronto, they settled in Cobourg, building a new life for their family of four.
Abeer is motivated to help others find their community and says "Anytime or any moment I found an opportunity to help any newcomer, I would run and participate."
In 2017, Abeer was one of 21 recipients of the Canada 150 Constituency Awards in Cobourg for her volunteer work in resettling Syrian refugees, and in 2018 was awarded the Excellence in Public Education Award by the Ontario Secondary School Teachers' Federation Union – District 14.
Abeer is currently working at the New Canadians Centre in Peterborough as a settlement worker in schools (youth worker).
February 5, 2020 – "Stand Up, Speak Out: Communicate Your Confidence & Magnify Your Presence" with Carol Schulte
Location: Holiday Inn Waterfront (150 George Street, Peterborough)
Networking 5:30 p.m., Dinner 6:30 p.m., Speaker 7:30 p.m.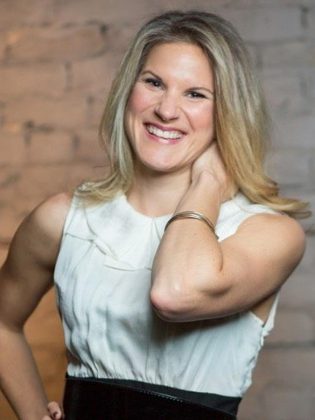 Carol Schulte is a professional speaker, trainer and certified coach who has been engaging and entertaining international audiences for almost a decade. She holds a BFA in Theatre Performance, an MA in Communication, and two postgraduate certificates in coaching and mentoring.
As the creator of 'Women Living BIG' and 'Spark your G.E.N.I.U.S.', she is committed to helping leaders step out of their comfort zones, initiate action and inspired change, and ultimately achieve what they never thought possible.
Carol can certainly walk her talk: she has lived in Ashrams in India to vans in New Zealand, volunteered in orphanages in Chiang Mai and Mother Teresa's Missions in Calcutta, shaved her head for breast cancer, and bungee-jumped in her birthday suit.
Carol is a contributing author to three best-selling books, has been featured in numerous magazines and podcasts, and appears as a returning guest expert on Rogers TV. She has lived and worked in 16 countries, travelled through an additional 25, and brings her global expertise on people and empowerment to all she does.
When she's not helping women learn to surf In South America or climb Kilimanjaro in Africa, you can find her volunteering as a bereavement facilitator, training for her next triathlon, or practising her serious carpool karaoke game.
For more information, visit www.carolschulte.com.
March 4, 2020 – Annual Member Trade Show & Workshops
Location: Highland Park Reception Centre (2510 Bensfort Rd., Peterborough)
Networking 5:30 p.m., Dinner 6:30 p.m.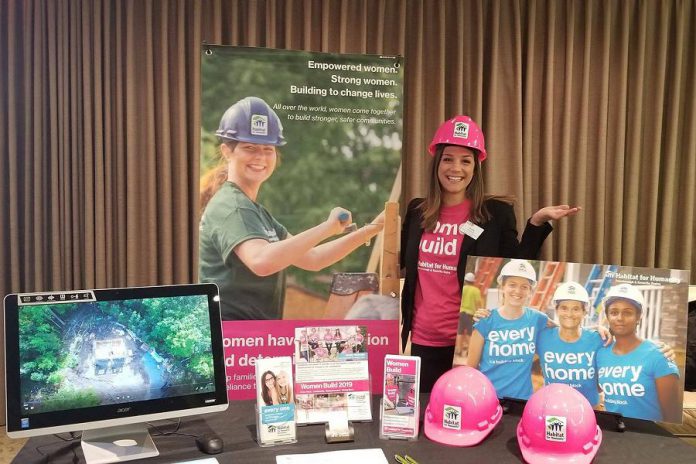 Workshops to be announced. All speakers are local professionals from our membership or community.
If you're interested in speaking at this event, please contact the program directors at program@womensbusinessnetwork.net.
April 1, 2020 – "Innovation and Design Thinking" with Shelli Baltman
Location: Holiday Inn Waterfront (150 George Street, Peterborough)
Networking 5:30 p.m., Dinner 6:30 p.m., Speaker 7:30 p.m.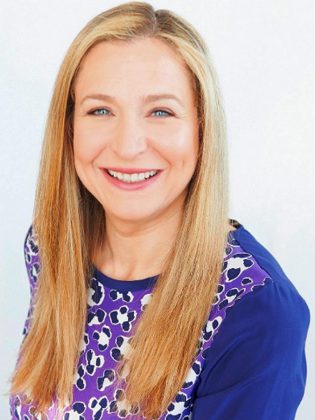 Shelli Baltman is the president and founding partner of The Idea Suite, a Toronto-based boutique innovation agency. She started her career as a management consultant with Mercer Management Consulting in Toronto and then joined McKinsey & Co. in London, UK, after completing her MBA at INSEAD in Fontainebleau, France.
In 2002, she joined ?What If!, the world's largest independent innovation agency based in London, UK. She then started and built their customer experience innovation practice into a $4 million business before being promoted to managing director in 2007.
Moving home to Toronto in 2010, she founded and built the innovation division at market research agency Hotspex and also turned it into a multi-million-dollar business.
Since founding The Idea Suite with partner Fiona Stevenson, Shelli has worked building global brands and launching new products with clients including Starbucks, PepsiCo, Pfizer, Verizon, Mondelez and Hain Celestial. She's a prolific speaker on the topics of insights and innovation, and you can frequently find her thought leadership alongside Fiona Stevenson in Strategy magazine.
Shelli is committed to supporting women in business and entrepreneurship through mentoring and speaking and training engagements. She is devoted to her family, including her three-year-old son and a Labradoodle named Doctor, and is also a passionate downhill skier.
For more information, visit www.theideasuite.com.
May 6, 2020 – "Out of my Mind – Back in Five Minutes: A Journey from Depression to Expression" with Kate Davis
Location: The StoneHouse Hall (2195 Lansdowne St, Peterborough)
Networking 5:30 p.m., Dinner 6:30 p.m., Speaker 7:30 p.m.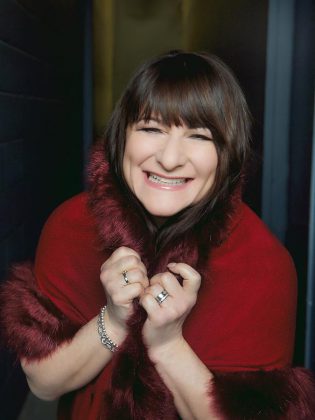 A speaker, comedian, writer, mother and actress, Kate Davis has the unique ability to find humour in any situation and offer creative solutions to defuse the frustrations in the home and workplace. Kate's generous insight and outspoken character, provides a powerful combination to help organizations empower their staff with effective tools for managing stress and sustaining motivation.
Theatrically trained in England, Kate returned to Canada to a successful run on Canadian stage. From the theatrical stage to the many stages of motherhood, Kate found her newest passion at an open mic one night at a local comedy club. She is a 12-time nominee at the Canadian Comedy Awards (including for the prestigious Phil Hartman Award) and the star of her own hour-long comedy special on CTV and the Comedy Network.
Kate has appeared on Breakfast Television, Star TV, Toronto 1, Prime, WTN, TVO and CBC Radio One's "The Debaters". During the 2008 season of Last Comic Standing, her sense of humour endured and carried her into the finals in Canada.
Kate tours globally with her comedy and speaking which has allowed her to open for President Bill Clinton and Barbara Walters, to name a few. She has released a comedy album called House Arrest and has written two books, The Breatfeeding Diaries and 2019's Second Best Mom – Stories, Tips & Okay Advice.
For more information, visit www.katedavis.ca.
June 3, 2020 – WBN End-of-Season Celebration
Location: TBA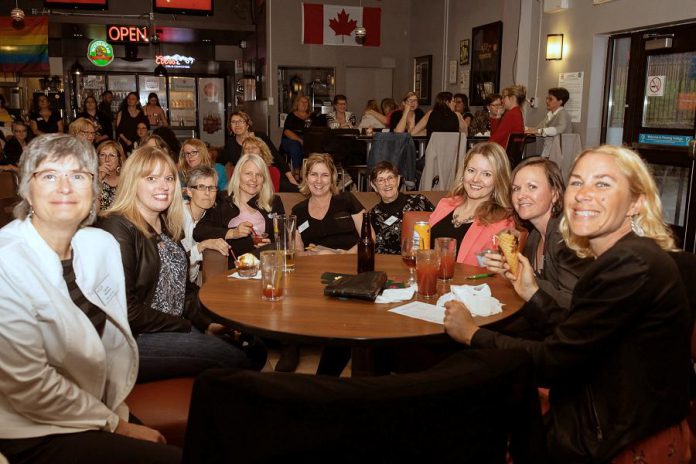 Details will be available closer to the event date.
For more information about the Women's Business Network of Peterborough, visit www.womensbusinessnetwork.net.