Goodbye 2020 — and good riddance. Looking back at the 1,300 stories kawarthaNOW published in 2020, it comes as no surprise more than 1,000 of them were related to the COVID-19 pandemic.
It's difficult to summarize the pandemic year, other than to say everything changed for everyone beginning in March.
Schools and businesses closed and people were thrown out of work. Thousands lost their lives, mainly our most vulnerable citizens living in long-term care homes. "New normal", "uncertain times", "uncharted waters", "we're all in this together", and "unprecedented" and "pivot" became the most overused phrases and words of the year.
By summer, things were looking up, with COVID-19 cases dropping and the economy opening up again. But by fall, the second wave hit — and it hit hard. Cases increased to the thousands and hospitals faced a crisis, resulting in a province-wide shutdown by the end of the year.
Aside from the pandemic, we also reported on a number of tragedies and losses throughout the year.
But it wasn't all bad news this year. The pandemic also brought our governments and our communities together, supporting our front-line workers, small businesses, unemployed workers, and others affected by the crisis. By December, two vaccines were approved for use (with more to come), raising hopes that 2021 would bring a much better year.
Here are highlights of the stories kawarthaNOW covered in 2020, pandemic-related and more.
Advertisement - story continues below
The pandemic year in review
While the novel coronavirus originating in China was increasingly in the news in early 2020, it wasn't until March 11th — when the World Health Organization characterized it as a pandemic and a public health crisis and urged countries to take immediate action to prevent infections and save lives — that we realized our lives might be about to change.
The very next day, the Ontario government ordered all schools in the province to remain closed for two weeks after March break.
The day after that, the first confirmed case of COVID-19 in the greater Kawarthas region — a woman in her 60s who had recently travelled to Spain and Portugal — was reported in Cobourg. The next day, the first confirmed case in Kawartha Lakes was reported in Lindsay, with the first confirmed case reported in Peterborough the day after that.
Along with the confirmed cases came a slew of cancelled or postponed events, closures and cancellations, and service reductions across the greater Kawarthas region.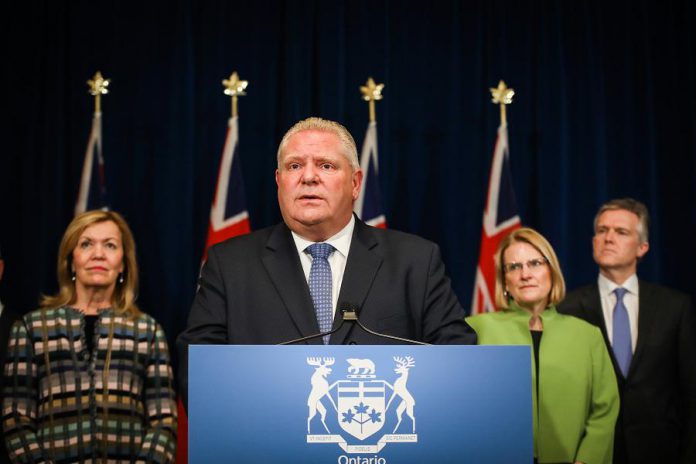 On March 17th, the Ontario government declared a state of emergency due to the pandemic, prohibiting gatherings of more than 50 people and closing bars and restaurants, theatres, cinemas, and more. The following day, Ontario provincial parks were closed to the public.
Along with businesses, charities and other non-profit organizations began to close down because of the pandemic, including the Lakefield Animal Welfare Society.
On March 23rd, the City of Peterborough declared a state of emergency, with the City of Kawartha Lakes doing likewise the following day.
At the same time, the virus was entering Ontario's long-term care homes, where the people who are most vulnerable to COVID-19 reside. On March 20th, three residents of Pinecrest Nursing Home in Bobcaygeon tested positive for COVID-19.
By the following week, Pinecrest was experiencing the largest COVID-19 outbreak in Ontario, with 14 staff confirmed positive and 35 more residents displaying symptoms. In an ominous sign of things to come, two residents of the home died from COVID-19. The outbreak at Pinecrest and the increasing number of deaths of residents attracted national media attention. By April, a total of 28 residents would lose their lives to the disease, devastating their families, the home's employees, and the tight-knit Bobcaygeon community.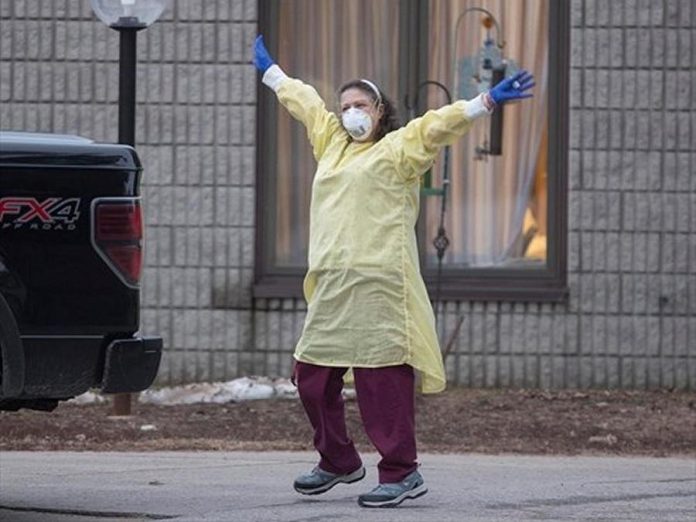 While the virus was quickly spreading among long-term care homes, the rest of us were dealing with shortages in grocery stores. Hand sanitizer and cleaning supplies were in short supply, because at that time it was thought the novel coronavirus was spread mainly on surfaces, similar to the common cold.
There was also panic buying of paper products, most notably toilet paper. In an attempt to lighten the dark mood, kawarthaNOW published an April Fool's Day story about Canada's proposed Protection Of Our Paper (POOP) Act.
With the arrival of spring, the Ontario government continued to introduce COVID-19 restrictions, including banning all outdoor fires in cottage country.
In an effort to help people who had lost their income because of pandemic-related closures, the federal government introduced the new $2,000 monthly Canada Emergency Response Benefit.
Meanwhile, events continued to be postponed or cancelled across the Kawarthas into the summer and even into the fall — including, for the first time since 1939, the popular Norwood Fall Fair which was scheduled for the Thanksgiving weekend.
Local grocery stores stepped up their efforts to keep employees and customers safe during the pandemic and, with schools and businesses remaining closed during April because of the pandemic and people self-isolating at home, some families made creative use of their time.
In a tragic symbol of the pandemic, it was newsworthy when Pinecrest Nursing Home reported no new resident deaths on Good Friday. The good news continued when, a week later, a Pinecrest resident headed outside for the first time since the COVID-19 outbreak. Just over two weeks later, the outbreak at the home was finally declared over.
That good news was offset by the first reported death from COVID-19 in the Peterborough area. Local photographer George Dimitroff passed away from COVID-19 on April 12 after contracting the illness in March during his travels.
With people self-isolating at home during April, sightings of wildlife in urban areas were becoming more common around the world — including in Peterborough, where a black bear was spotted roaming the city. Somewhat surprisingly, this was our top viral story in 2020, with almost 45,000 shares on social media.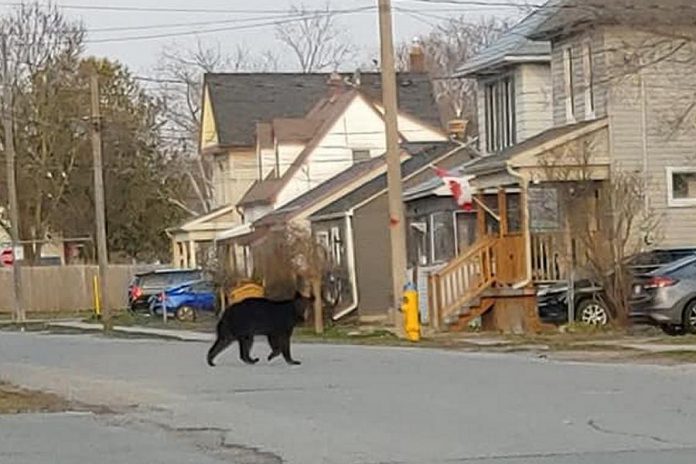 Towards the end of April, public health restrictions began to loosen. Ontario announced that previously closed community gardens would be allowed to operate during the pandemic, recognizing their value for those facing food insecurity. A couple of days later, the government unveiled its three-stage framework to reopen the province.
In May, as evidence around the world showed the virus spread mainly through the air, the Ontario government began to strongly recommend the wearing of non-medical face masks during the pandemic. The province called physical distancing the "golden rule", with a limit on gatherings of no more than five people in place. But, with summer-like weather, some people were ignoring the directives, including the estimated 10,000 people who packed themselves into Trinity Bellwoods Park in Toronto — raising concerns about crowds at beaches and parks in the Kawarthas.
The pandemic led to a global resurgence in the popularity of drive-in theatres, as they allowed for entertainment while maintaining physical distancing. However, while other businesses in Ontario were allowed to re-open, drive-in theatres remained closed, leading the operator of the Lindsay Drive-In to object to the government's policy. Eventually, the Ontario government relented and allowed drive-ins, including the Lindsay Drive-In, to re-open at reduced capacity.
At the end of May, the Ontario government announced an expansion of COVID-19 testing, with Premier Ford considering a regional approach to reopening the province.
Meanwhile, Peterborough city councillor Stephen Wright found himself in hot water after he had travelled to New Brunswick in May, despite a ban on non-essential travel to that province. He eventually issued a public apology.
In early June, with increased COVID-19 testing and new cases at their lowest since March, the Ontario government loosened public health restrictions to allow people to expand their "social circle" to include 10 people.
As Ontario's economy continued to open up in June, Peterborough reconfigured its downtown core to create more room for pedestrians while allowing for expanded patios and pop-up commercial spaces.
With the arrival of summer, the pandemic created an unanticipated complication: an influx of out-of-town visitors to the Kawarthas with some demonstrating bad behaviour. Burleigh Falls became the flashpoint of the issue, with one local business operator expressing frustration with overcrowding, litter, public intoxication, and more. Within days, the Crown land at Burleigh Falls was closed to the public.
While COVID-19 cases continued to simmer over the summer, the Haliburton, Kawartha, Pine Ridge District Health Unit announced in early July that face masks would be mandatory in Kawartha Lakes, Northumberland, and Haliburton. Hastings Prince Edward Public Health made the same announcement the following day, but Peterborough Public Health didn't follow suit until almost two weeks later.
In mid-July, the Ontario government announced the stage three reopening of the province, allowing dine-in restaurants, bars, performing arts venues, movie theatres, gyms and more to reopen, and increasing the limit on social gatherings up to 100 people outdoors and up 50 people indoors.
By the end of July, people were increasingly optimistic about the pandemic. The economy was re-opening and Ontario was reporting the lowest increase of new COVID-19 cases since March, with no cases at all in the greater Kawarthas region. But, in an omen of things to come, the very next day Peterborough announced its first two cases after 40 days with no cases.
In August, the problems with overcrowding and bad visitor behaviour along sections of Trent-Severn Waterway were continuing. A Bridgenorth marina complained about visitors fishing off the James A. Gifford Causeway resulting in lost business, and Ontario Parks released photos of mounds of trash left behind by some visitors to provincial parks.
While the Kawarthas saw an influx of out-of-town visitors during the summer, there were some people unable to visit due to the closure of the Canada-US border. An American cottager who hasn't been to her family's cottage in the Kawarthas during the pandemic wrote a love letter to the Kawarthas (and Canada).
In early September, there were warning signs that the pandemic was making a comeback. By mid-September, Premier Doug Ford was warning Ontarians a second wave was coming. Two days later, the government announced social gathering restrictions in Toronto, Ottawa, and Peel. By the end of September, with a record number of cases being reported, Ford confirmed Ontario was in a second wave.
By early October, the government announced new public health restrictions and testing measures, including a requirement for masks to be worn indoors across Ontario. Shortly after, Ontarians were urged to limit trips outside of home and travel except when essential, and further public health measures were announced for Toronto, Peel, and Ottawa.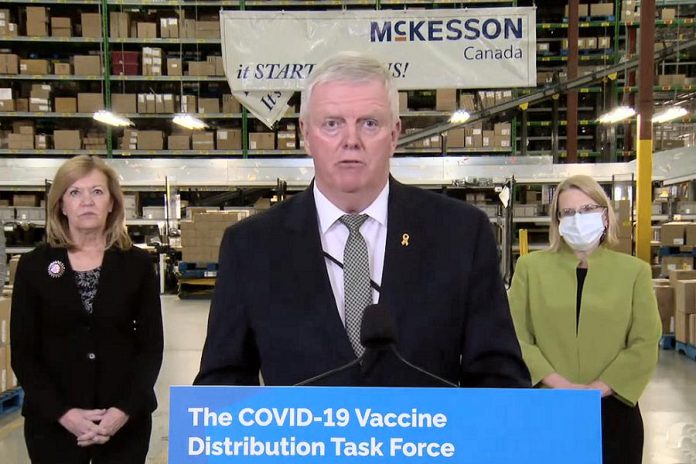 At the beginning of December, with daily cases approaching 2,000 and a spike in ICU admissions, the Ontario government announced its vaccine rollout plan.
Despite the lockdowns and new colour-coding system, cases in Ontario continued to rise during December, exceeding 2,000 for the first time by mid-December.
After a week of cases over 2,000, the Ontario government announced a province-wide shutdown would begin on Boxing Day and continue for 28 days in southern Ontario. On Boxing Day, the government announced Ontario's first two cases of the new COVID-19 variant, first identified in the UK, had been confirmed in a couple from Durham Region.
Advertisement - story continues below
Communities pull together
While the pandemic has resulted in a tragic loss of life as well as hardship for businesses, families, and individuals, it also created an opportunity for the community to pull together and support front-line workers and those in need.
There are many more stories like these from across the Kawarthas, but here are the ones we were able to cover.
In the first month of the pandemic, people immediately began pulling together at a grassroots level to help one another. One example of this was the Peterborough Shares' Facebook group, which was formed to help people find items in short supply.
Locally owned independent businesses, many of which had to close at the beginning of the pandemic, also pulled together to support the community. One example was Watson & Lou in downtown Peterborough, which donated five per cent of its online sales one week to The Theatre on King — one of the many performance venues that found itself with no revenue after being forced to close.
Families also helped other families, with the Hurlington family of Peterborough offering free help to their self-isolating neighbours.
Within days of the pandemic, a porch food drive in Peterborough was organized in March to restock empty shelves at Kawartha Food Share. The "Spare A Square" food drive collected 22,707 pounds of food.
Another grassroots initiative early in the pandemic involved converting some Peterborough "little libraries" into "pandemic libraries". Instead of sharing books, the locations were stocked with free food and necessities.
Trent University in Peterborough donated COVID-19 supplies to Peterborough Regional Health Centre, and offered the unoccupied Gzowski College as temporary housing for front-line health care workers.
VIDEO: Fleming College presents #TogetherAtHome

With musicians unable to perform in public during the pandemic, many donated their time and talent to create virtual events to support local causes. Local Tragically Hip tribute band The Tragically Hits arranged a virtual sing-along of "Bobcaygeon" in support of Pinecrest Nursing Home in Bobcaygeon, with the Peterborough Singers performing their own virtual choir version of "Bobcaygeon" in support of Pinecrest Nursing Home.
Peterborough musicians led by Blue Rodeo's Greg Keelor performed 'Lost Together' in support of Fleming College students and local musicians. They did it again in December, this time performing a version of "What A Wonderful World" by Louis Armstrong in support of Fleming College students and staff as well as frontline workers and others who have come together during the pandemic.
Madderhouse Textile Studios led a volunteer effort with New Canadians Centre and Repair Cafe Peterborough to sew caps and headbands for Peterborough Regional Health Centre.
In April, local philanthropists David and Patricia Morton matched community donations to Peterborough Regional Health Centre with a gift of up to $50,000, to support the hospital's COVID-19 response. Later in the year, they also donated $50,000 to YWCA Women's Centre of Haliburton County for supports for violence against women in rural areas during the pandemic.
A group of Havelock volunteers led by Rolf Joss and Ken Pierce prepared and delivered free meals to those in need.
Haute Goat of Port Hope visited nursing homes in Cobourg with their two Huacaya alpacas to bring some joy to residents.
Taso's Restaurant and Pizzeria and Kewley Security Inc. joined forces to deliver free meals to 50 local families in need.
The Rotary Club of Peterborough Kawartha distributed 100 $5 gift cards for Tim Hortons to workers at three Peterborough grocery stores.
Trent University's student-run theatre group Theatre Trent launched a relief fund for Peterborough performance venues, including a $6,000 donation to The Theatre on King and Market Hall Performing Arts Centre in downtown Peterborough.
With support from Madderhouse Textile Studios, the Newcomer Sewing Crew of New Canadians Centre created hand-stitched masks for Fleming College.
To show support for mandatory face masks in Northumberland County, Colborne's The Big Apple installed a yellow face mask on the iconic Mr. Applehead.
Norwood couple Andy and Linda Tough made their recording studio barn available so local musicians can perform together at no cost.
Guy Aiello, a 99-year-old marathon walker, raised almost $21,000 for Peterborough Regional Health Centre by walking more than 42 kilometres during the summer.
The now-disbanded Peterborough's LLAADS sketch comedy troupe donated $1,000 to The Theatre on King in downtown Peterborough.
In honour of the late Peterborough musician and guitar luthier, Grammy award winner Greg Wells launched the Don Skuce Memorial Music Collective to support Peterborough-area musicians.
The 'Spare A Square' porch food drive in Peterborough returned in October and collected 13,560 pounds of food and $4,710 for Kawartha Food Share.
Peterborough residents and businesses donated tens of thousands of empties, resulting in $3,000 in funds for The Theatre On King in downtown Peterborough.
New Stages Peterborough created a unique fundraising campaign asking people to pay it forward by purchasing "Golden Tickets" to support 20 local arts organizations and venues while also giving marginalized people the opportunity to see a post-pandemic show.
Advertisement - story continues below
Passings and tragedies
In addition to the losses caused by the pandemic, there were other passings and tragedies in the greater Kawarthas regions in 2020. Here are some of the sadder stories we covered during the year.
In January, Peterborough businesswoman Kathryn Windrem passed away after a long illness. A Lindsay native, the 55-year-old managing partner at BDO LLP was named Peterborough's Business Woman of the Year in 2009.
In April, former Peterborough air cadet Abbigail Cowbrough died when a military helicopter crashed during a NATO training mission in the Mediterranean Sea.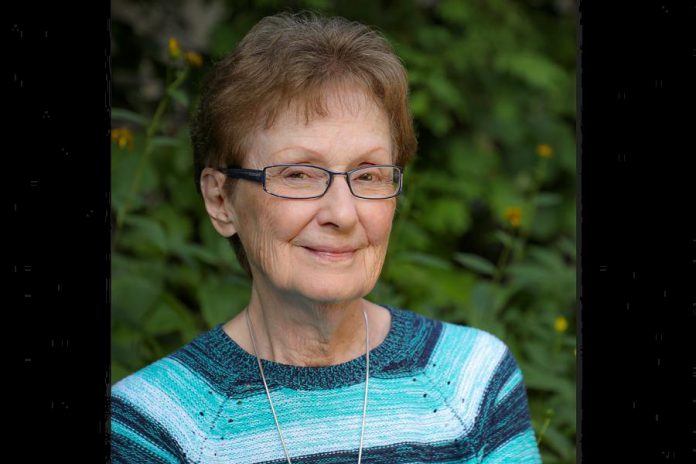 In May, Sister Ruth Hennessey of Peterborough passed away. A member of the Congregation of the Sisters of St. Joseph in Canada, Hennessey was founder of Casa Maria Refugee Homes in Peterborough.
Also in May, Captain Jennifer Casey died when a Canadian Forces Snowbirds jet crashed near Kamloops in British Columbia. Casey worked in broadcast radio in the Quinte area before her first military assignment as public affairs officer at CFB Trenton.
Maury McCrillis of Peterborough died in a motorcycle crash in North Kawartha in May. A member of Hastings & Prince Edward Regiment in Peterborough, he left behind his wife and then-unborn child.
In June, Rileys Bar and Grill in Bobcaygeon was destroyed by fire. The completely renovated restaurant had opened in February just before the pandemic and reopened its patio in June.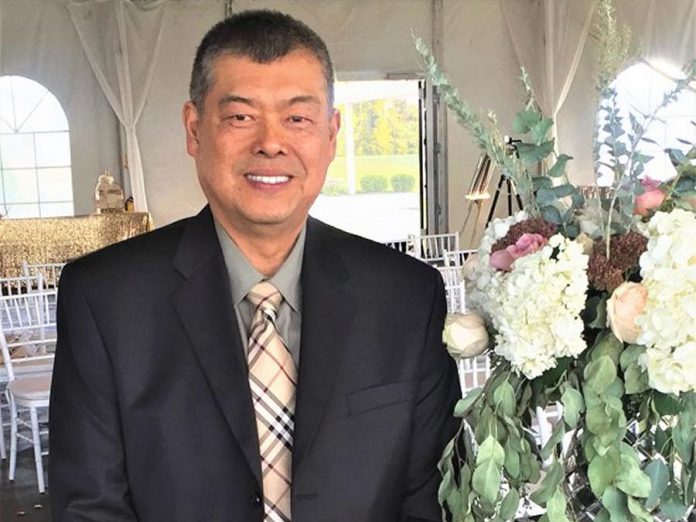 In July, a 73-year-old man was shot and killed by police in Haliburton following a mask-related incident at Easton's Valu-Mart in Minden. He was subseequently identified as Leslie Hegedus of Dysart et al Township in Haliburton County.
Also in July, renowned Peterborough artist Neil Broadfoot passed away.
In October, Ed Hum passed away. Hum was the former owner of Peterborough's landmark Hi Tops restaurant.
In November, Trent University student Brett Michael LeBlanc went missing. The search for the 24-year-old man, who was legally blind, ended in tragedy when his body was found in the Otonabee River.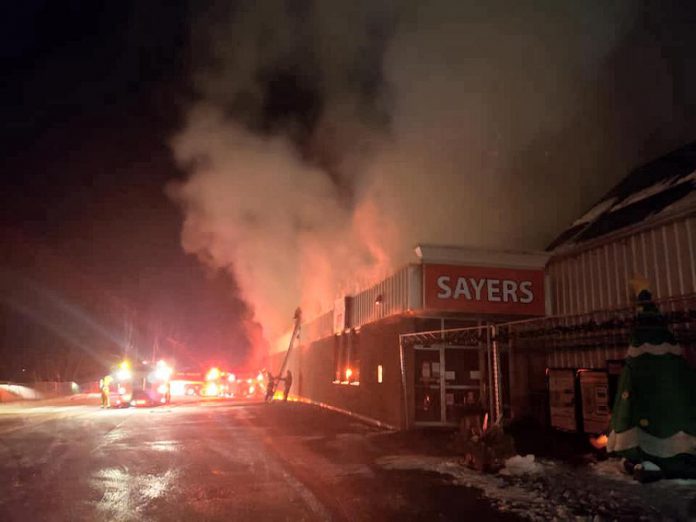 Also in November, a tragic incident near Lindsay left an infant boy dead from a gunshot wound, his father fatally wounded, and an OPP officer seriously injured. The province's Special Investigations Unit is continuing to investigate the incident to determine whether the infant was shot by police or by his father (a handgun was found in the father's pick-up truck).
In December, Sayers Food in Apsley was destroyed by fire. The family-owned independent business was the only grocery store in Apsley and the only full-service grocery store in North Kawartha Township.
Advertisement - story continues below
Other notable stories of 2020
All the news in 2020 wasn't tragic or related to the pandemic. Here are some of the other notable stories we covered in the past year, some light-hearted and some not so much.
In January, Jon Kolodziej and Dana Beren Watts of Peterborough created an epic "snowbear" in front of their home on George Street. They added a snowbear baby to the sculpture in February.
In February, Kraft began a search for the next Philly Cream Cheese Angel to replace Peterborough's own Linda Kash, who performed in the role on TV commercials in the '90s. In the fall, Venezuelan-born Toronto-based actor Humberly Gonzalez was selected as the newest Philly Cream Cheese Angel.
Also in February, we ran an inspiring story about The Biz Group, a group of local adults with Down syndrome who launched their own business, selling custom hand-painted 'love mugs'.
In March, we broke the news that Juno award-winning musician Hawksley Workman had moved to Peterborough with his wife.
In April, Peterborough's first legal cannabis store, Growers Retail, opened in downtown Peterborough.
In May, the Canadian Canoe Museum revealed the site of its planned new facility, on Parks Canada land beside the Peterborough Lift Lock, was contaminated by a cancer-causing chemical, leading to a decision in October to abandon the site along with the ground-breaking design for the new musueum. In November, the museum announced a potential new location at Johnson Park in Peterborough and, in December, announced Peterborough's Lett Architects would be designing the new museum.
In June, Peterborough residents joined world-wide protests against racism and police brutality by hosting a rally in downtown Peterborough, with Peterborough police chief Scott Gilbert and some fellow officers joining the protesters. Also in June, a Peterborough man raised concerns about a Confederate flag being flown at a Lakefield residence.
In July, former Peterborough actor and director Ray Henderson was charged with sexual assault and exploitation after allegations he exploited a female victim in Peterborough in 2013.
In August, we profiled some local border collie puppies who appear in an episode of Netflix's hit show The Umbrella Academy and, in September, we interviewed Port Hope writer Chris Jones about writing for the hit Netflix series Away starring Hilary Swank.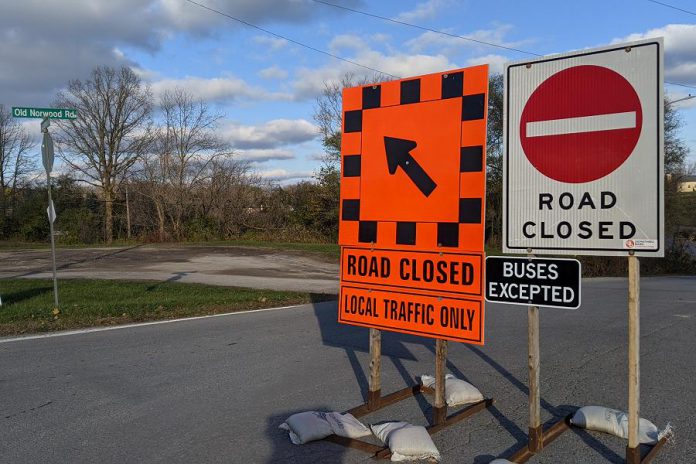 In September, Parks Canada announced the Warsaw Swing Bridge on Parkhill Road in Peterborough would be closed from October until spring 2021. In October, the City of Peterborough announced the detour routes during the closure, leading to controversy and local residents demanding changes to the detours.
Also in September, a new outdoor amphitheatre and professional theatre company in Fenelon Falls was announced.
We reported on the September decision by the Ontario Energy Board to uphold an order for Hydro One to end seasonal rates, which will see an estimated 84,000 cottage owners paying up to $1,000 a year more for hydro.
In October, we broke the news that the Ontario government is selling the former Frost Centre in Haliburton County for $1.1 million.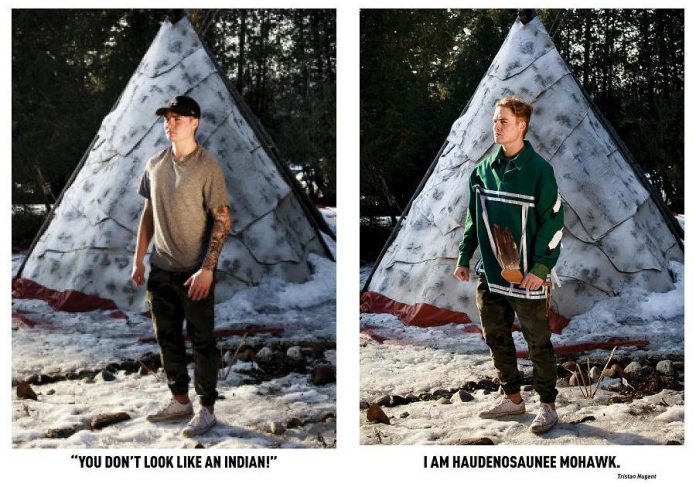 In November, we shared a photo-based community art project by Indigenous students at Trent University that raises awareness and breaks down stereotypes about Indigenous peoples.
In December, we profiled the increasing number of thefts of delivered packages and items from vehicles in Peterborough, and broke the news that City of Peterborough staff are recommend removing historic Inverlea Park from consideration as a location for a new fire hall, a proposal that led to ongoing protests from local residents.
As we welcome the arrival of 2021, we at kawarthaNOW wish everyone a happy, prosperous, and healthy (and especially COVID-free) New Year.