From the amazing rainbow igloo in Apsley to the top newsmaker of 2015, Peterborough-Kawarthas MP Maryam Monsef, here's a selection by month of our most popular and most-read stories from 2015.
---
January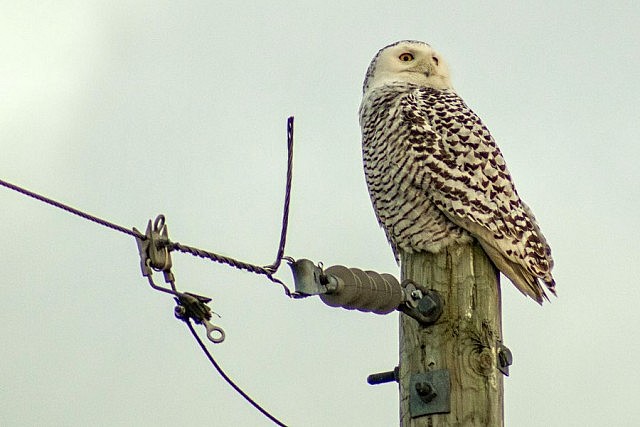 Although climate scientists confirmed that 2014
was the warmest year on record
, winter returned with a vengeance after some mild holiday weather with a frigid Arctic air mass plunging southern Ontario into a
deep freeze
. The cold didn't stop an increase in
sightings of snowy owls
in the Kawarthas, as they expanded their hunting areas further south.
Business expanded in downtown Peterborough, with The Food Forest announcing its move into the former Maggie's Eatery location and Publican House Brewery opening a retail store as well as a tasting bar and seating area.
In the arts, the 11th annual ReFrame Film Festival took place while Cobourg's famous street pianos got top billing on a design website.
---
February
The month started off with the news that former mayoral candidate
Maryam Monsef
would be running for the federal Liberal nomination and that CBC was investigating
sexual assault reports
at Canadian universities, including Trent University.
Winter charitable efforts continued with BEL Rotary raising $30,000 at its 35th Annual Polar Plunge, the sixth annual Pink in the Rink campaign raising $72,923 for the Canadian Cancer Society, and Apsley's amazing rainbow igloo raising $5,900 for local student literacy.
It was a busy month in arts and music, with Beau Dixon performing his award-winning play "Beneath Springhill: The Maurice Ruddick Story" as part of Black History Month, while blues musician Rick Fines released his latest record and performed at Peterborough's Market Hall. Local poet Wes Ryan came in third place in "CanLip: The Great Canadian YouTube Contest", Art For Awareness mounted an epic and flawless production of the musical Rent at Showplace in Peterborough, and Peterborough radio veteran Gordon Gibb launched his new online radio station streaming classic hits and oldies.
---
March
Friends of well-known local musician Alan Black organized "
Love for Lydia
", an epic benefit concert at Showplace in Peterborough for Al's ill granddaughter Lydia, which was a
resounding success
.
March saw a couple of concert from big names in Canadian music, including Canadian chanteuse Jill Barber and former frontman for Prairie Oyster Russell deCarle both performing at Showplace, and and we ran a profile on young theatre entrepreneur Dane Shumak.
In local news, musician Nick Ferrio resigned from the Peterborough Folk Festival, the Canadian Canoe Museum launched an international design competition for the museum's new location at Peterborough Lift Lock, a local woman whose dog died in a baited trap on a public trail raised 45,000 signatures on a petition to the Ontario government to change the laws governing their use, and Future Shop closed 66 stores across Canada and consolidated the remainder (including in Peterborough) under the Best Buy brand.
The inaugural Peter Robinson Festival on the Civic Holiday was announced, as was Peterborough's intention to celebrate International Jazz Day on April 30th.
As part of our ongoing series on how community donations to the Peterborough Regional Health Centre (PRHC) Foundation affect real people in our community, we ran a story on PRHC's Cardiac Catheterization Laboratory.
---
April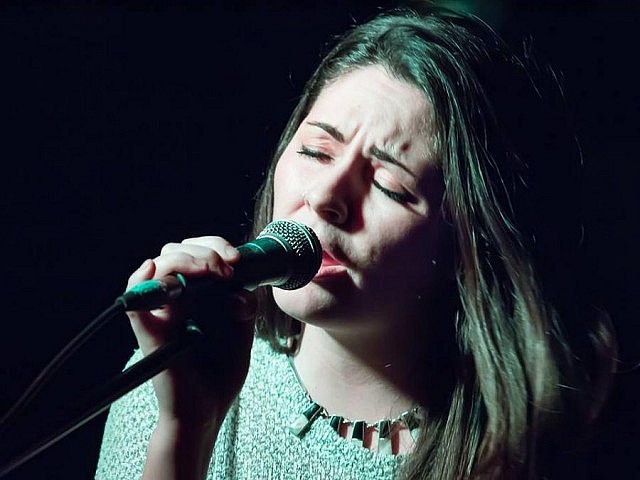 In local news,
Dan Taylor
left Peterborough Economic Development after four years as President and CEO to run his own business, a private developer proposed a
$90-million sports complex
in Peterborough, and the City of Kawartha Lakes announced
the end of rural transit service
in Lindsay, Fenelon Falls, and Bobcaygeon.
In the arts, the annual SPARK Photo Festival kicked off, we reviewed Dane Shumak's Dogfight: The Musical, and we profiled Trent Radio's production of original radio dramas.
In music, local bands competed in CBC's Searchlight competition vying for a $20,000 grand prize, musical veteran Ken Tizzard released his new album with a performance at Market Hall in Peterborough, and we ran a profile on Peterborough singer-songwriter Missy Knott.
Local fundraisers included Peterborough SPEAKS (the annual speakers' series for the Peterborough Health Services Foundation), a fundraiser for Hospice Peterborough on behalf of the late Paul O'Sullivan, the Art School of Peterborough's art auction, Public Energy's 5th Annual Wearable Art Show and Runway Challenge, and a crowdfunding campaign to bring a documentary about The Weber Brothers to fruition.
As part of our ongoing series on how community donations to the Peterborough Regional Health Centre (PRHC) Foundation affect real people in our community, we ran a story on Leaf and Mars Worsley, a mother and son who were fighting cancer togather.
---
May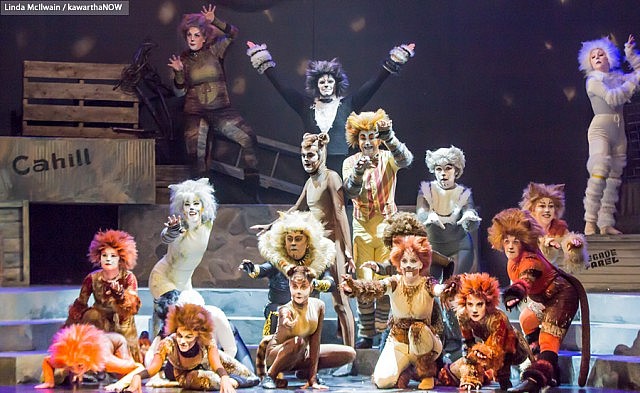 In local news, a pilot project saw the
Trent student card
accepted at three merchants in downtown Peterborough, the Lindsay Downtown BIA assumed responsibility for the previously cancelled
Classics on Kent
, the
Canadian Canoe Museum
selected six architects for its design competition, Pedal For Hope Peterborough achieved a
head-shaving world record
in support of the Canadian Cancer Society, and
Peterborough Pulse
, the city's first-ever open streets event, was announced.
In theatre, the Peterborough Theatre Guild won four awards at the Theatre Ontario Festival, a man proposed on stage after a performance of the New Stages' production Taking Shakespeare, and we ran a behind-the-scenes look and a review of the much-anticipated Peterborough Theatre Guild production of Cats.
In music, Peterborough Musicfest announced its summer concert schedule and we profiled Trent Radio's archive of Peterborough's musical history.
One of our most popular stories in May was our profile of the Suspended Meal Program at Peterborough's Speak Easy Cafe, which allows customers to donate a meal or drink to a person in need.
---
June
In local news, the
Pan Am Games Torch Relay
passed through the Kawarthas, the City of Kawartha Lakes hosted community workshops to gather stories for its
digital mapping project
, the
Community Foundation of Greater Peterborough
announced $160,000 in grants, the
Peterborough County-City Health Unit
announced its move to downtown Peterborough in the fall, and Peterborough County announced plans and a fundraising campaign for a
new agricultural heritage building
.
Two big charitable events in June were Walk A Mile in Her Shoes, which raised $109,204 for the YWCA,
and the 15th annual Peterborough Dragon Boat Festival.
Two new festivals took place in Peterborough: the first Peterborough Yoga Festival with proceeds going to the United Way,
and the inaugural Kawartha Craft Beer Festival. Peterborough also held its first DIY Day, celebrating maker culture.
In music, Canadian rock music icon Randy Bachman performed during a downpour at Peterborough Musicfest and the Peterborough Folk Festival announced its 2015 lineup.
In theatre, the Theatre on King recreated four episodes of the iconic TV series The X-Files on stage.
---
July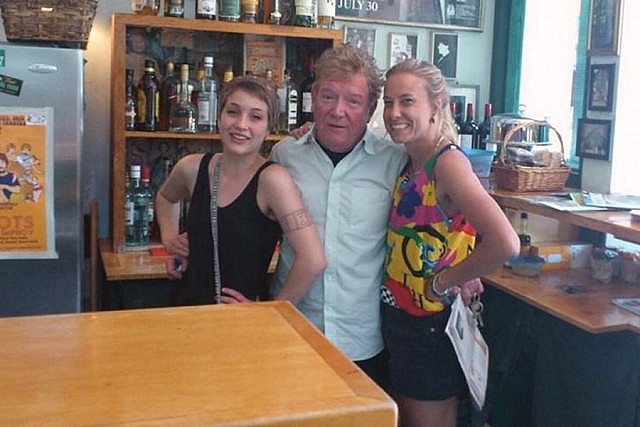 Summer brought a day of
free admission to Ontario provincial parks
in the Kawarthas as well as new Ontario Government rules to
protect bees
and other pollinators.
In local news, the Art Gallery of Peterborough announced it was moving back to its upgraded location on Crescent Street, the Scouts' racing sailboat was stolen from Rogers Cove in Peterborough, Peterborough Pulse (Peterborough's first "open streets" event) drew more than 4,000 people into the downtown core, Peterborough artists Julie Douglas and Brianna Gosselin were featured in the 30 Under 30 show in Toronto, and CityTV's Breakfast Television broadcast live from Fenelon Falls in Kawartha Lakes.
In music, local singer-songwriter Melissa Payne performed at Peterborough Musicfest as did roots-blues musician Rick Fines.
In theatre, we reviewed 4th Line Theatre's original historical comedy The Bad Luck Bank Robbers and the award-winning comedy Three Men in a Boat at Globus Theatre in Bobcaygeon.
We ran a series of public safety features during July, including toxic wild parsnip and Lyme disease.
One of our most popular stories in July was our interview with Jerome Ackhurst, owner of The Only Cafe in Peterborough.
---
August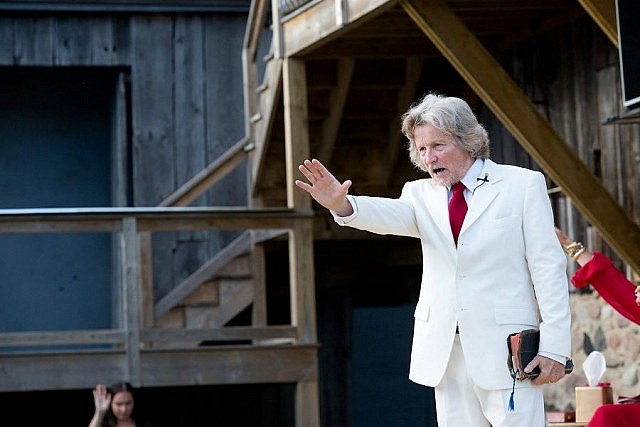 In local news, the heritage
Pagoda Bridge
in Jackson Park in Peterborough was closed for restoration and the Peterborough Chamber of Commerce uncovered a fascinating documentary on the contruction of
Peterborough's iconic fountain
in Little Lake.
In music, the annual Hootenanny on Hunter Street took place in downtown Peterborough, the Peterborough Folk Festival happened, country-rock group Doc Walker closed out Peterborough Musicfest, and local singer-songwriter Chelsey Bennett announced plans to release her debut EP.
In theatre, we reviewed 4th Line Theatre's restaging of Robert Winslow's religious satire Gimme That Prime Time Religion and Globus Theatre's innovative "choose your own play" Making a Move.
We ran a behind-the-scenes look at the preparations of staff at Showplace Performance Centre for the fall/winter season.
---
September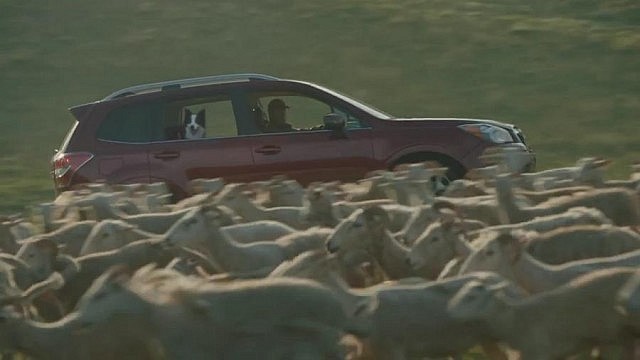 In local news, The Whiskey Club in downtown Peterborough became
The Oxford Parlour & Patio
, area landowners offered a new site at Highway 115 and Airport Road for a
casino in Peterborough
, architectural firms unveiled
five design concepts
for a new Canadian Canoe Museum, Kawartha Land Trust continued its fundraising campaign to protect
Boyd Island
in Bobcaygeon, and GreenUP announced a
community beekeeping program
One of our favourite stories was a Toronto agency filming "Sheepdog Buddy", a Subaru car commercial featuring an injured border collie, at farms in Grafton and Keene.
In the arts, Public Energy announced its 2015-16 season, Artsweek 2015 happened, and Rob Viscardis and Jeremy Blair Kelly previewed Before We Arrive: The Story of The Weber Brothers.
In music, the All-Canadian Port Hope Jazz Festival took place in Port Hope and the Peterborough Pop Ensemble held its 15th anniversary concert.
We ran our second story on The Only Cafe in Peterborough, profiling Bill Batten and Andrea Barrett.
---
October
In local news, we reported on a mural by late Peterborough artist
Chris MacGee
being covered over at the former Craftworks building, a new report showing that
food insecurity
is a growing concern for Peterborough, the
Salaam Peterborough
community group sponsoring a family of Syrian refugees, Peterborough's
Dragon Boat Festival
raising almost $164,000 for breast cancer care,
Nexicom
donating $5,000 to save Needler's Mill in Millbrook,
The Mount Community Centre
entering an online competition for a $100,000 grant to repair their elevator (they won), and the launch of the
Peterborough Shoebox Project
to distribute little luxuries to women in need in shelters.
In environmental news, GreenUp was busy in the fall, hosting a monarch butterfly tag and release event at Ecology Park
and transforming a section of the Wireless Solutions parking lot into a garden.
In the arts, we interviewed Ron James in advance of his double-header at Showplace in Peterborough and we profiled Ken Gibb, the man behind CrackerJack Theatre.
As part of our ongoing series on how community donations to the Peterborough Regional Health Centre (PRHC) Foundation affect real people in our community, we profiled how the team at PRHC's Cardiac Catheterization Laboratory saved David Whittingon's life.
---
November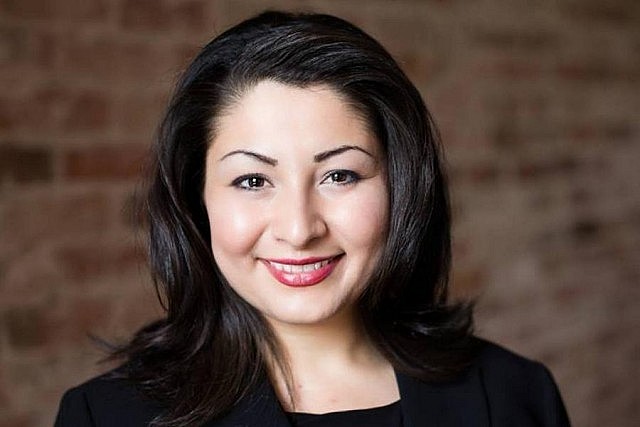 The big news in November was newly elected Peterborough-Kawartha MP Maryam Monsef being appointed
Minister of Democratic Institutions
, followed closely by community support (including a crowdfunding campaign) after the arson at the
Peterborough mosque
.
In other news, it was announced that 117,000 trees are to be planted along the Highway of Heroes, the Trans Canada Trail between Peterborough and Hastings was completed, TELUS raised $10,000 for GreenUP, Long & McQuade opened a new music store in Peterborough, Kawartha Dairy pledged $10,000 to help save Boyd Island, November was Radon Gas Awareness Month, Peterborough was announced as the first host city in Ontario for the 2016 North American Envirothon, and the Peterborough County-City Health Unit launched a fundraising campaign for Myrtle's Kitchen.
In music and theatre, we interviewed Canadian music legend Bobby Curtola prior to his December performance at Showplace in Peterborough, we reviewed Peterborough Theatre Guild's production of Vimy and St. James Players' The Producers, and we gave you a behind-the-scenes look at Cordwainer Productions' American Idiot.
Rounding out the month, we welcomed Eva Fisher as our new food columnist and Liz Fennell as our new arts columnist, we sponsored Fashion Week in Peterborough, profiled the Women's Business Network of Peterborough, explained the Living Christmas Tree in Lindsay, and gave you seven reasons to shop local in Downtown Peterborough over the holidays.
---
December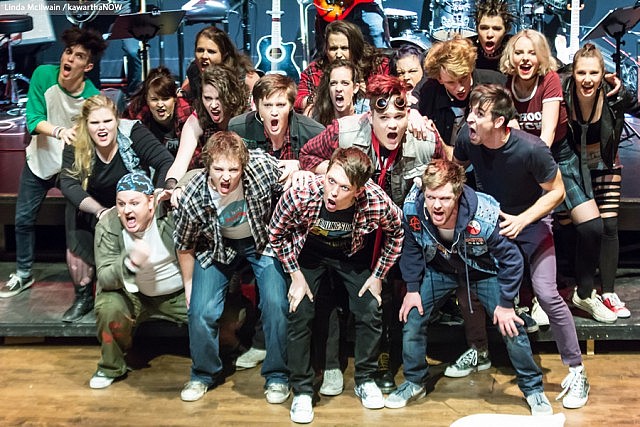 Local news in December was filled with good deeds, including local volunteer Kerri Davies
collecting toys for Syrian refugee families
,
Peterborough firefighters teaming up with The Toy Shop
to donate toys to the Salvation Army,
Rotary Club
raising $25,000 for Hospice Peterborough, students from
Immaculate Conception Catholic Elementary School
spreading Christmas cheer in downtown Peterborough, and
Level A Professional Group and The Staffing Connection
donating 100 teddy bears for children in need.
The local community also rallied behind Peterborough Huskies founders Cathie and Dave Tuck, in an attempt to help them win a new car in the Toyota Wish Giver contest. Unfortunately, they didn't win.
In the arts, we provided behind-the-scenes looks at the Peterborough Theatre Guild's production of The Snow Queen and Ron James' New Year's Eve special filmed at Showplace Performance Centre back in October.
We reviewed Dane Shumak's production of Green Day's American Idiot, the new Star Wars movie, took some photos of In From the Cold (the annual Christmas benefit concert for YES Shelter For Youth and Families), profiled Megan Murphy's upcoming documentary Murphy's Law, and provided the most comprehensive listing of live music and celebrations on New Year's Eve in Peterborough and the Kawarthas.
In environmental news, we showed you where to harvest your own Christmas tree in the Kawarthas, how feeding backyard birds is family winter fun, and GreenUP's plans to expand urban beekeeping in 2016.
We profiled how St. Thomas Aquinas Catholic Secondary School in Lindsay is preparing students for the future with digital learning.
Finally, as part of our ongoing series on how community donations to the Peterborough Regional Health Centre (PRHC) Foundation affect real people in our community, we ran two stories about PRHC's Paediatric Inpatient Unit and Outpatient Clinic, including the story of 9-year-old Eli Partington and the story of newborn Clara Campbell Fraser.